E-commerce Order Fulfillment
The StrongPoint E-Commerce order fulfillment Suite is the only proper end-to-end fulfillment solution designed for grocery retailers. It helps manage and deliver online orders, maximising picking efficiency and enabling a range of last-mile options. StrongPoint's e-commerce fulfillment solutions are trusted by leading grocery retailers in Europe and North America. Our 35+ years experience in grocery retail technology means we understand your challenges, and can help you find the right solutions.
Hyper efficient
Streamline your e-commerce operations with a solution that includes both picking and last mile options, seamlessly connected.
Super flexible
New last mile solutions from StrongPoint can easily be added to your system without setting up new integrations. Easy to set up and easy to scale.
Completely unique
StrongPoint delivers both automated and manual picking, as well as a home delivery solution and a range of both click & collect solutions. We are the only company focusing on the entire process from the customer sends in the order, until it's in their hands.
Picking
Picking an e-grocery order can be time-consuming and is one of the key areas in which grocery retailers can make a huge impact on their efficiency and profitability when it comes to e-commerce. Primarly there are 2 ways of picking, either manually or by automation, and it can be done either in a dark store / MFC / CFC or in-store.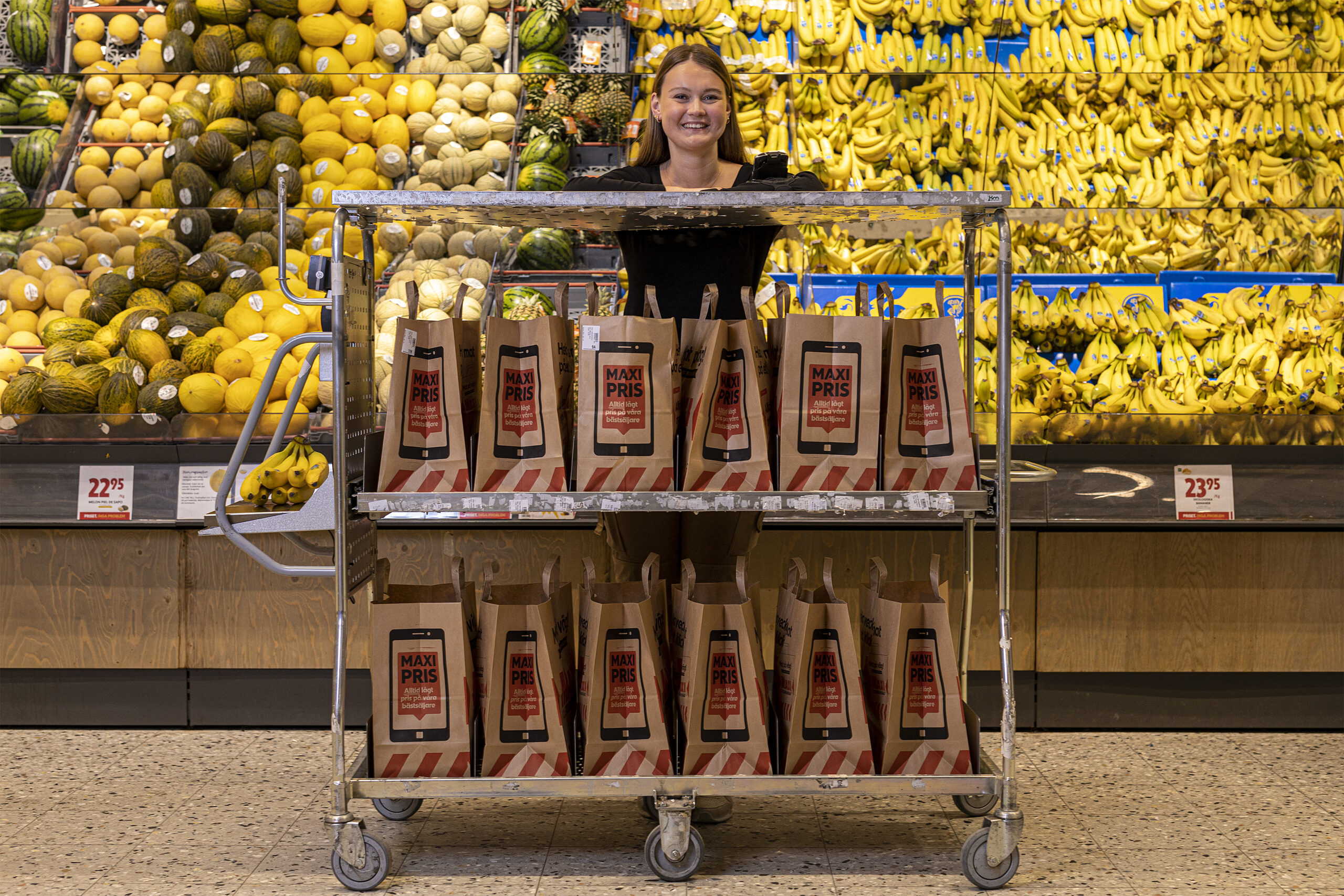 Order Picking
StrongPoint Order Picking is the world's fastest manual picking solution with customers reaching picking rates of 240-300 items per hour. It's a cloud-based solution designed to increase the accuracy and efficiency of in-store staff. Our technology augments manual processes to make them 99.99% accurate, and up to 7x more efficient than pen and paper.
Learn more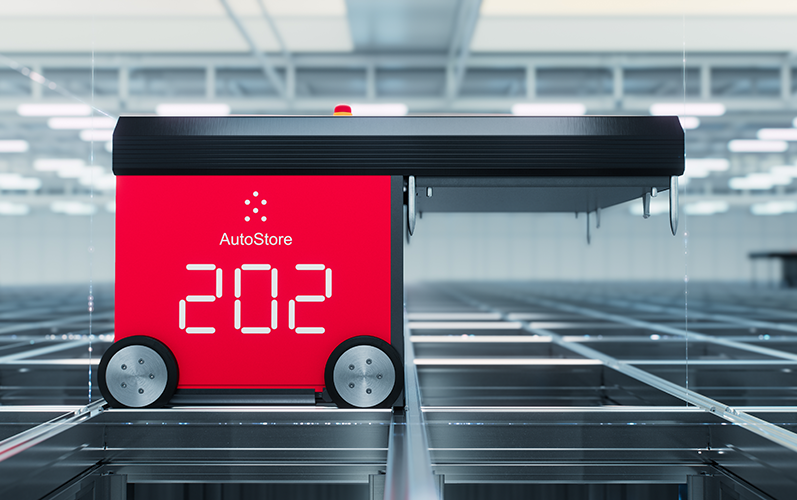 Micro-Fulfillment Centers (MFC)
Store up to 4x more items in the same space, and have them retrieved by robots. by As an AutoStore partner, StrongPoint offers hyper-efficient micro-fulfillment solutions tailor-made for grocery retailers and other industries. But there's more: StrongPoint will soon be the first in the world to install an AutoStore grid with a frozen zone for automated picking of frozen items.
Learn more
Click & collect solutions
For the store, the most efficient way to deliver online orders is by having the customers come to your designated pick-up point to collect their orders. Research shows that click & collect solutions are trending for e-groceries as the customers can pick up the order when it suits them and often don't have to pay delivery fees. The by far best solution however, is to offer both click & collect and home delivery.
Home Delivery
Home Delivery requires some more work and costs than click & collect. However, many customers prefer this very convenient solution and it should therefore an essential part of your last mile options presented to customers. Still, there are many ways you can make home delivery as efficient as possible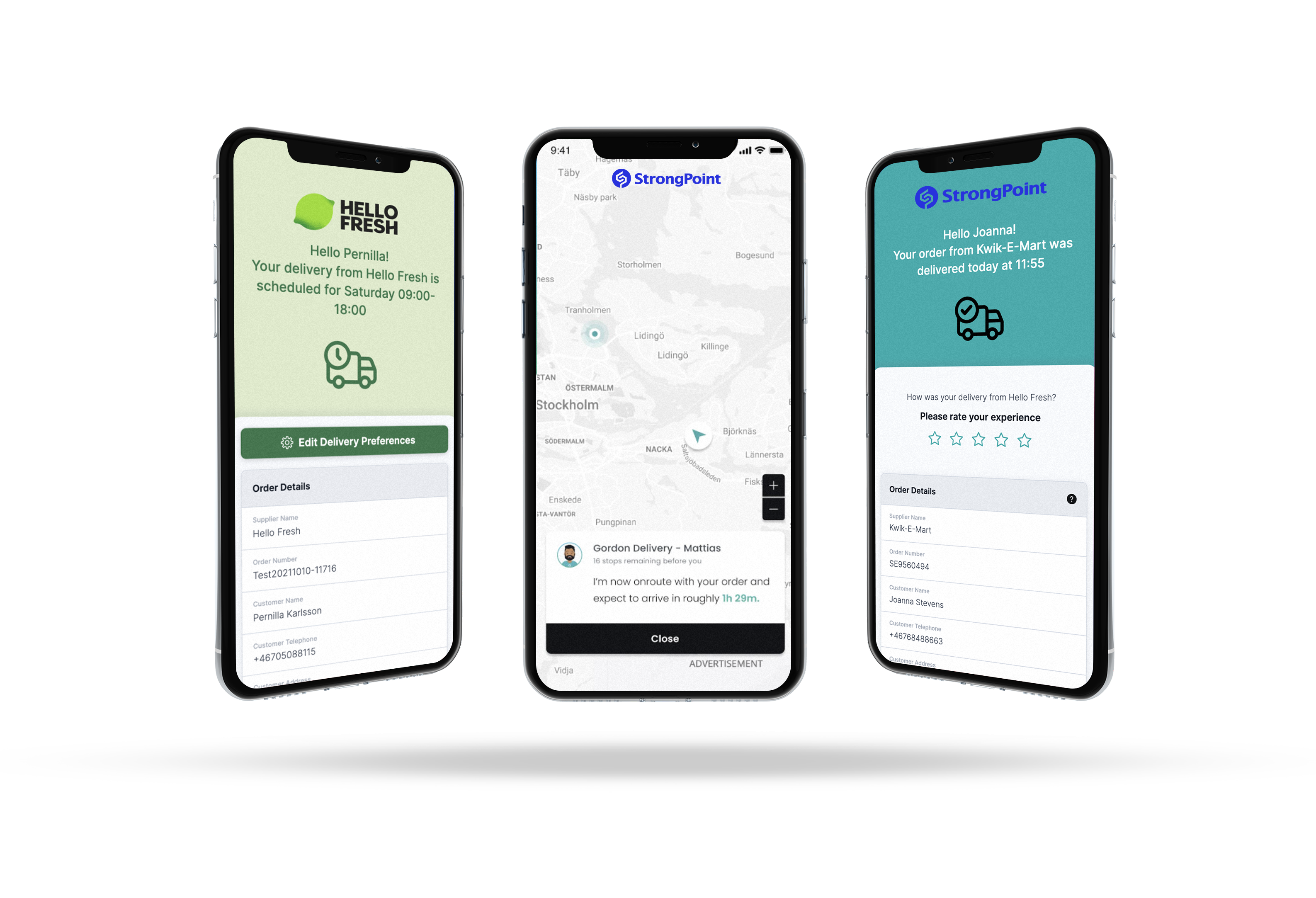 Home Delivery
Our Home Delivery module ensures retailers can make their home deliveries as time- and cost-efficient as possible. It optimises the delivery process by planning the best delivery routes, managing the car park and vehicle sizes, and even ensuring that the orders are picked and loaded in the optimal order according to the delovery route. The system also estimates the delivery time and communicates with real-time the customer who can track their order with the app.
Learn more
Our e-commerce solutions are already being used by leading grocery retailers
Number 1
In the world when it comes to grocery locker installations.
The fastest
Manual picking solution in the world, as proven by our customers picking 2-300 items per hour.
What our customers say
Our customers are achieving incredible results using our e-commerce solutions. Time saved, money saved, easier routines, less interruptions, improved customer experience. The list goes on. Here are some key results from a selection of our case studies.
Contact us today
Interested in our solutions? We'd be happy to connect! Reach out using the form below and we'll get back to you as soon as possible.
Thank you for getting in touch. We will get back to you as soon as possible.