Autonomous Mobile Robots
In partnership with Coalescent Mobile Robotics, StrongPoint offers Autonomous mobile robots (AMRs) which can maximize your store's potential by increasing efficiency and productivity as they move goods within your store. They're the perfect solution for businesses seeking to streamline operations, improve the customer experience, and stay ahead of the competition. The cutting-edge technology, sleek design, and non-threatening behavior make them a valuable asset in any retail environment.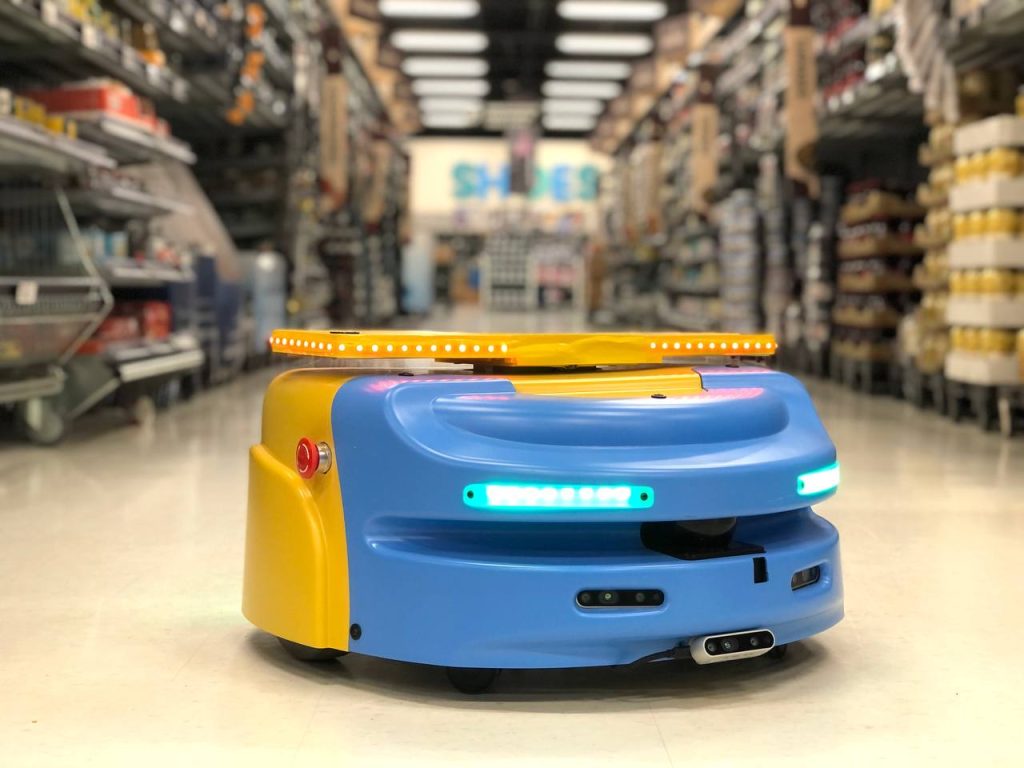 Adaptable
Robots transport wheeled
trolleys that can be used as needed, from replenishment to in-store picking.
Plug & Play
Seamless integration requires little to no modification of store infrastructure.
Retail friendly
Designed specifically for the retail industry, our robot is strong, human-friendly, and interactive.
Quick-learning
Product mapping documents the store layout, along with pick-up and drop-off locations.
Clear savings across millions of click & collect orders
Achieve optimal efficiency with a fleet of robots that transport prepared trolleys of picked orders to designated areas or back to storage. The advantages are clear and offer a stellar ROI.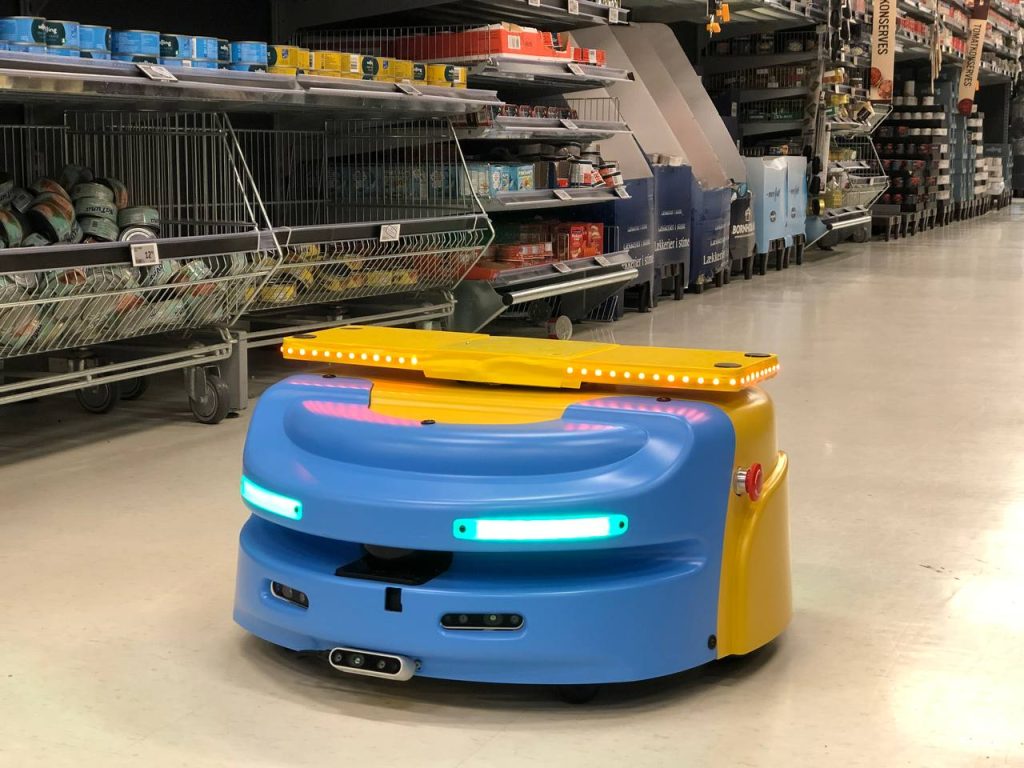 Fast enough to work, slow enough to do it safely
The Coalescent Mobile Robotics' robots operate at a maximum speed of 1,5 meter per second. They have been successfully tested and deployed in real world conditions alongside shoppers in-store, demonstrating reliability, safety and efficiency.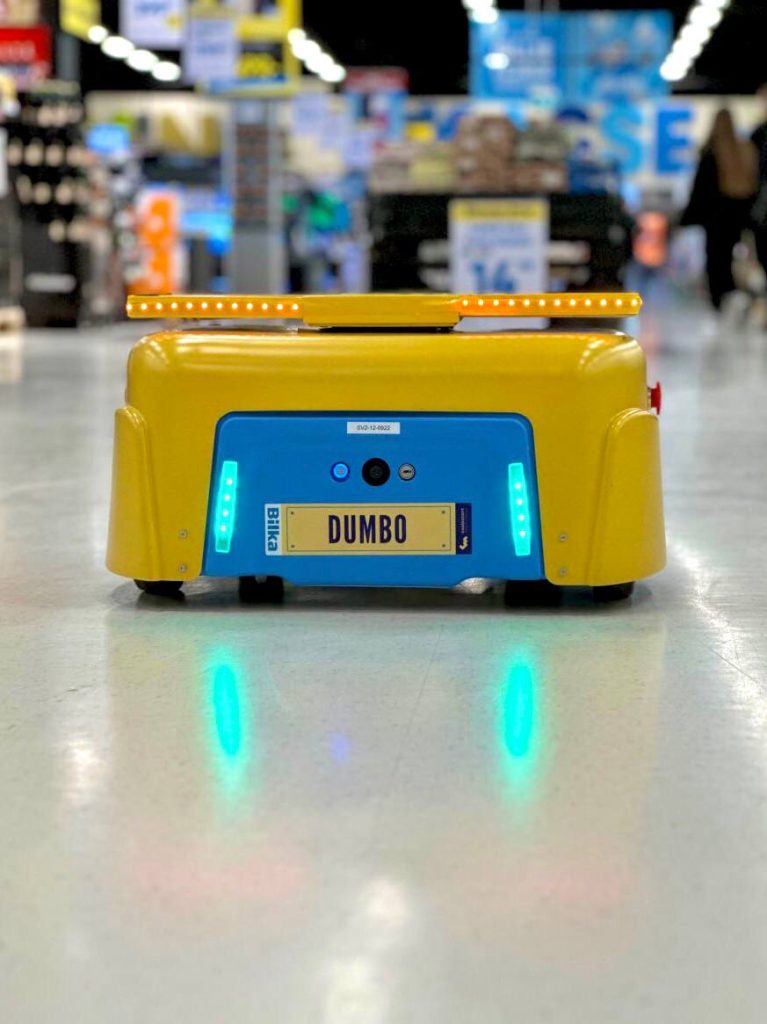 Quick charging for minimum interruption
The robots can run for up to 3 hours on 1 charge, and only needs 15 minutes to be fully charged again.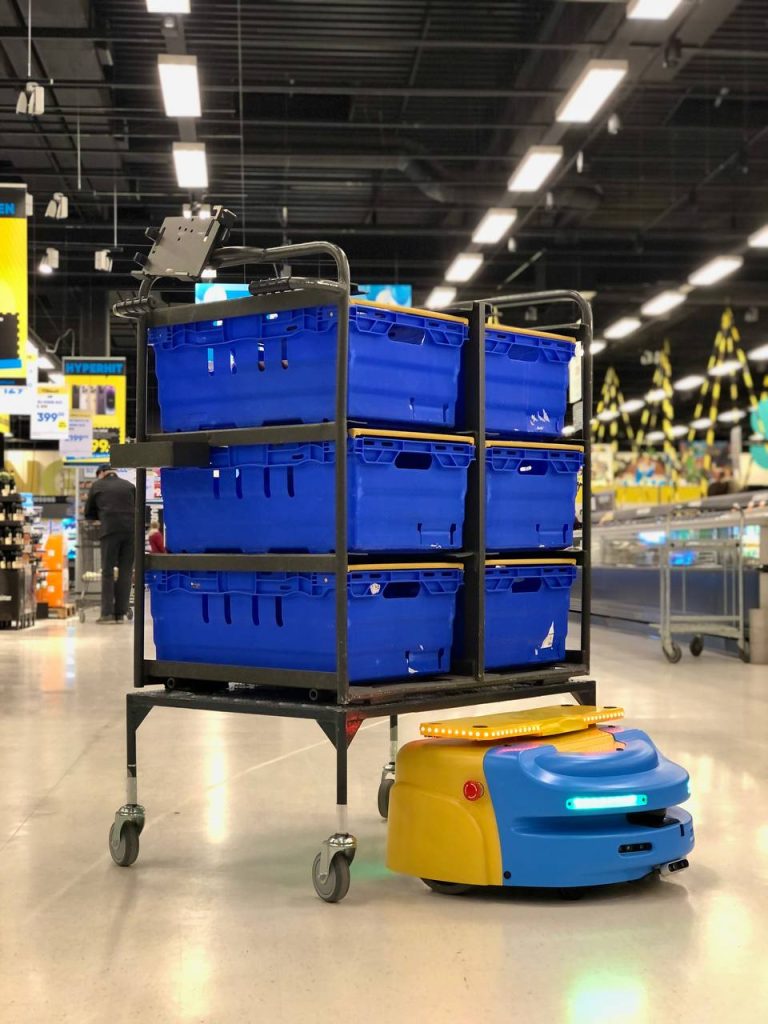 Stronger robots than you'd think
A single autonomous mobile robot from Coalescent Mobile Robotics can carry/move up to 250 kg.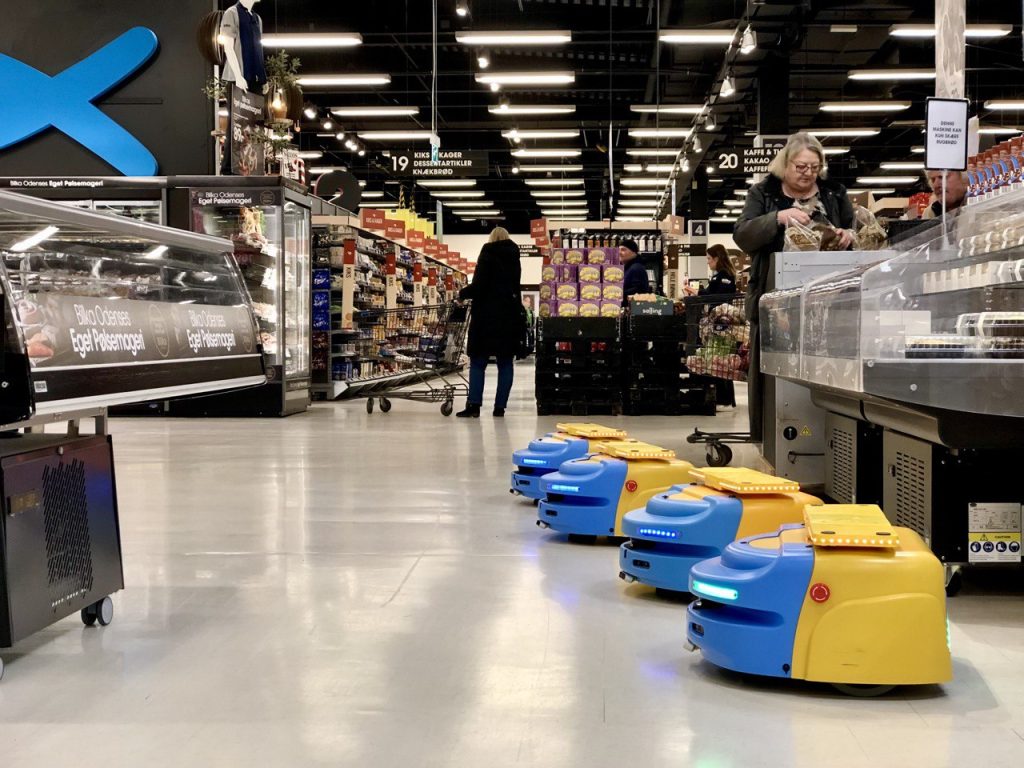 Small and practical
Designed to roll under trolleys, the robots are only 31 cm tall, and 56 cm long. Making it easy for the robot to navigate in stores with customers present without being in the way.
What to use AMRs for
Which store operations can be improved using AMRs? Generally, the mobile robots transport wheeled trolleys that can be adapted to the stores' needs.
Restocking
By automating the transportation of trolleys from pallets or cages, your staff can save time and energy on the restocking process.
Garbage disposal
An unpopular task, but a very important one. A huge part of this can be done by the autonomous mobile robots through automating the garbage collection process.
Order fulfilment
When fulfilling online orders, you can automate the transportation of trolleys/products to the picker. Saving them time and energy.
Other needs
Every store is different, and so are their needs. One could use the AMRs to transport cleaning supplies, exhibit special products and lots more!
"After a long discussion on how to utilize the robots with Clio, we came up with the idea on working with the Bilka2Go process as we believed there was an urgent need there. It's been a great collaboration so far, we are able to influence the development of the mobile robots."
Thomas Greve, Group Director IT at Salling Group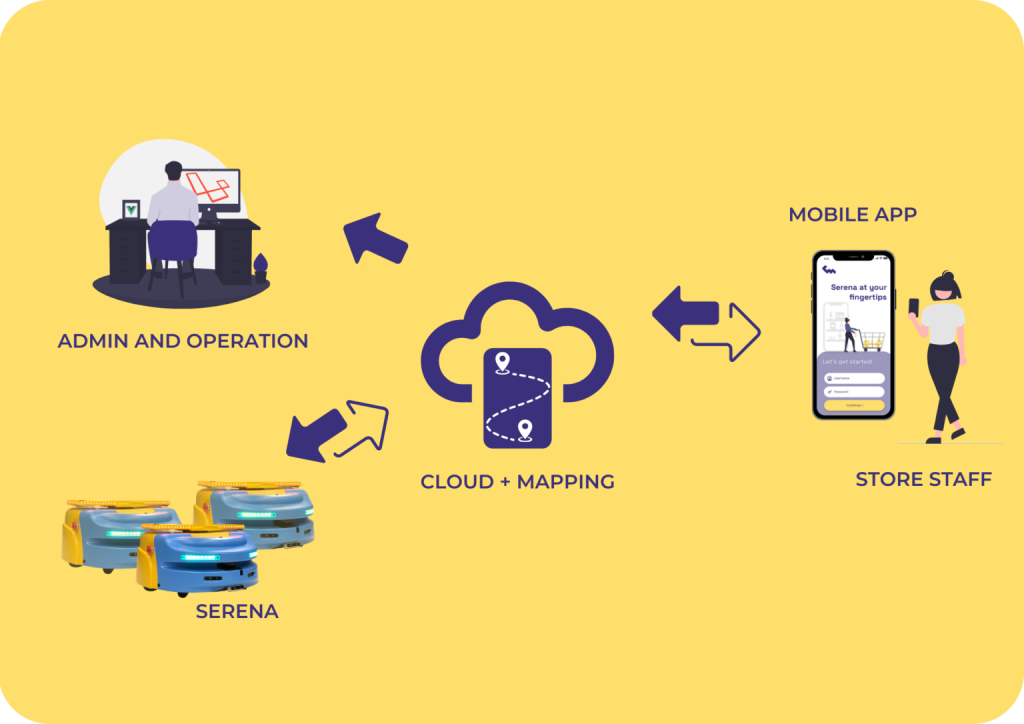 Plug & Play Solution
Intuitive and easy to use App
Dashboard for health monitoring and workflow statistics
API for easy integration
Adaptable task scheduling infrastructure
Contact us today
Interested in autonomous mobile robots? We'd be happy to connect! Reach out using the form below and we'll get back to you as soon as possible.
Thank you for getting in touch. We will get back to you as soon as possible.