Work here
StrongPoint is very proud of it's workforce, the people who create the magic every day! We are always looking for more talented people to join the organization. Would you like to work for an efficiency-obsessed technology company which always values and takes care of the employees?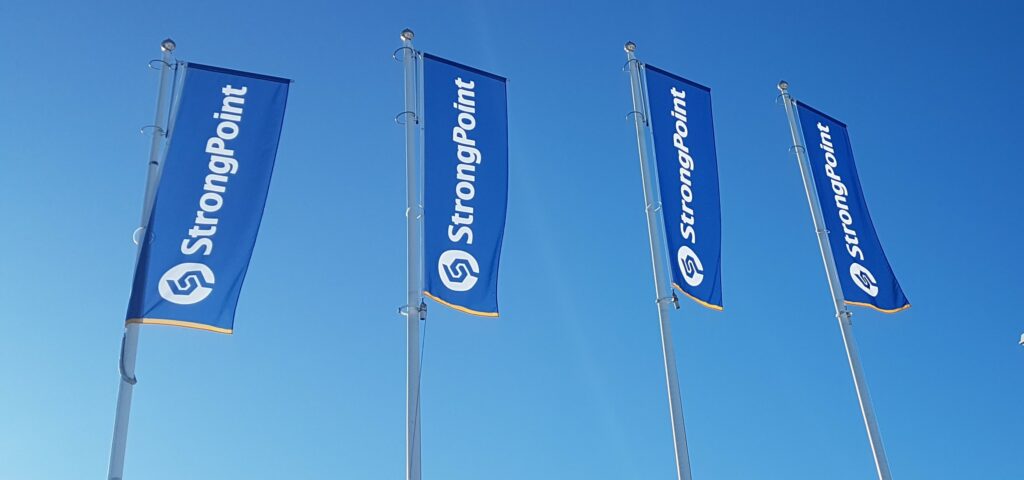 StrongPoint's currently listed work opportunities
If you can't find something that suits you, you can always send an open application and CV to info@strongpoint.com
Working in StrongPoint will challenge you
In StrongPoint we are proud to lead the development in our industry. Whether we work with some of the world's leading companies to help solve some of their retail challenges or we work on developing new technology to solve an industry-wide technical issue, we always aim to deliver expert insight and value to our customers and stakeholders. You will work with experts from a wide range of disciplines and build your competence, problem-solving abilities. It will broaden your view.
Driven by a higher purpose
If you go hungry one day, or stand In a long que waiting to pay for your groceries, then you will immediately understand why StrongPoint exists. We help to cover the basic needs you and your family have in your daily life: food and time. ​
Joining StrongPoint is an opportunity to make an impact and contribute to making life better for the general population, – a smarter world. Employees in StrongPoint feel strongly about the company's purpose: "Retail technology in every shopping experience for a smarter and better life".
Our values
Our Values are beliefs that shape our performance. These are ideals that we expect all our employees to strive for, and they are important for achieving our purpose.​
We love retail
We win the customer every single day
We make a difference
We are obsessed with efficiency
We stay strong, safe and passionate
International opportunities
With offices in 8 countries, and promoting business deals in 25+ countries, we are a truly international company. Whether you work in Oslo, Madrid, Vilnius or Sofia you will be a part of an international team and work with colleagues and customers from different countries and cultures. 
Your career in StrongPoint is made by you
Knowledge and innovation is core in StrongPoint. You will have many opportunities to develop your skills within your fields of interest and expertise. We encourage you to play an active part in your personal and career development and take on new challenges and positions when you are ready. We offer a wide array of development opportunities and job training.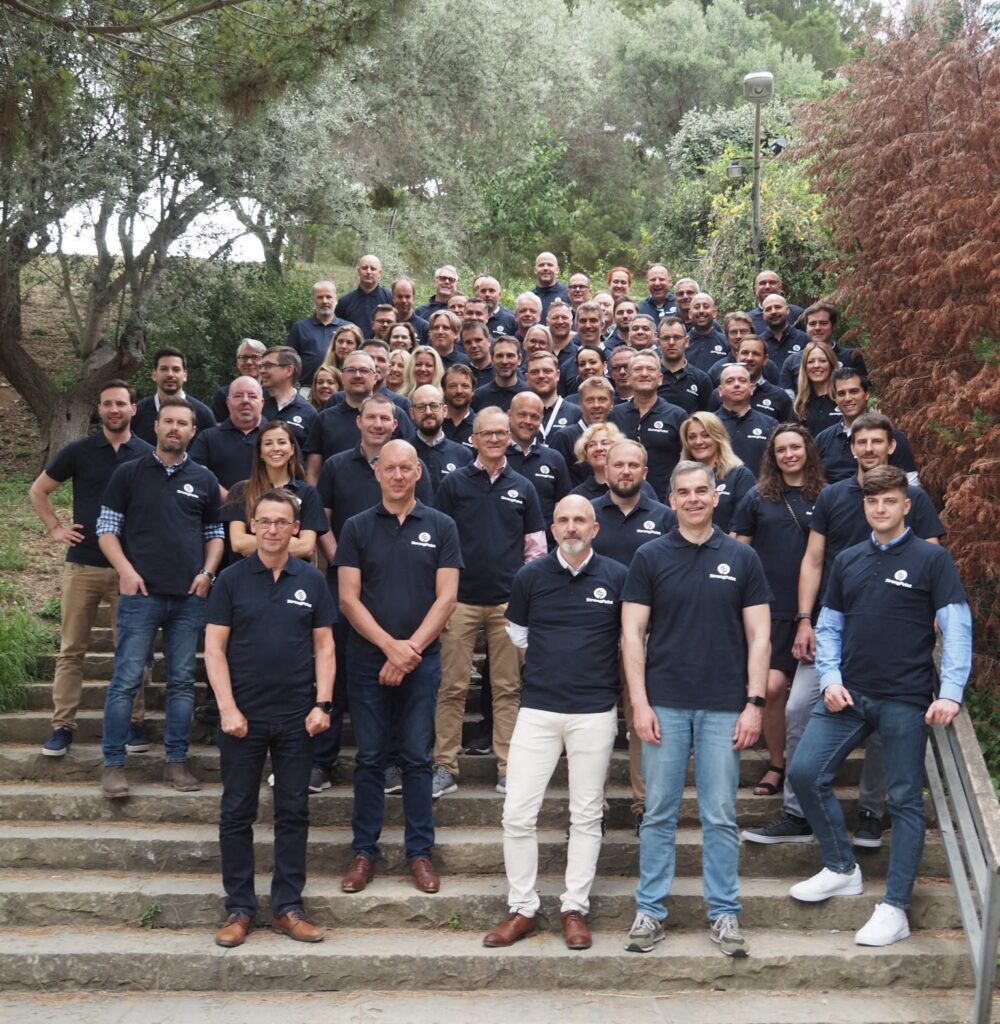 What we offer
Work-life balance, rewards and benefits
We recognize talent as our greatest asset and want you to feel both challenged and fulfilled as part of the StrongPoint team. We seek to build a relationship that is mutually beneficial by nurturing your career and professional skills so you can strengthen us as a company.​ We also want you to reap professional and economic benefits when you meet business targets and performance goals, which is one of the many things reflected in our rewards system.​
Employee benefits
We protect the health and wellbeing of our staff and safeguard them from financial hardship in case of illness or injury. These policies also include adequate vacation time and pension programs for retirement.​
We offer allowances for such things as irregular working hours, mobility, hazardous work environment and some physically demanding requirements.
Work-life balance
Flexibility is important to all of us. We recognise that for you to perform at your best flexibility is invaluable; whether to care for your children, attend a class or simply enjoy social time. In StrongPoint we aim to support flexible working arrangements to cater for individual needs.​ We actively support our employees' health, motivation and productivity by encouraging a balance between work and private lives.
Diversity and inclusion
We are proud of the many different backgrounds, life experiences and capabilities our people bring with them. It makes us stronger and more resilient. Our culture, created by our values and a collaborative mindset, is what empowers our people to help shape the future of retail.
A value-based company
We're committed to transparency, managing environmental impact, respecting human rights and creating lasting value for local communities.
StrongPoint have offices in 8 countries
Where do you want to work?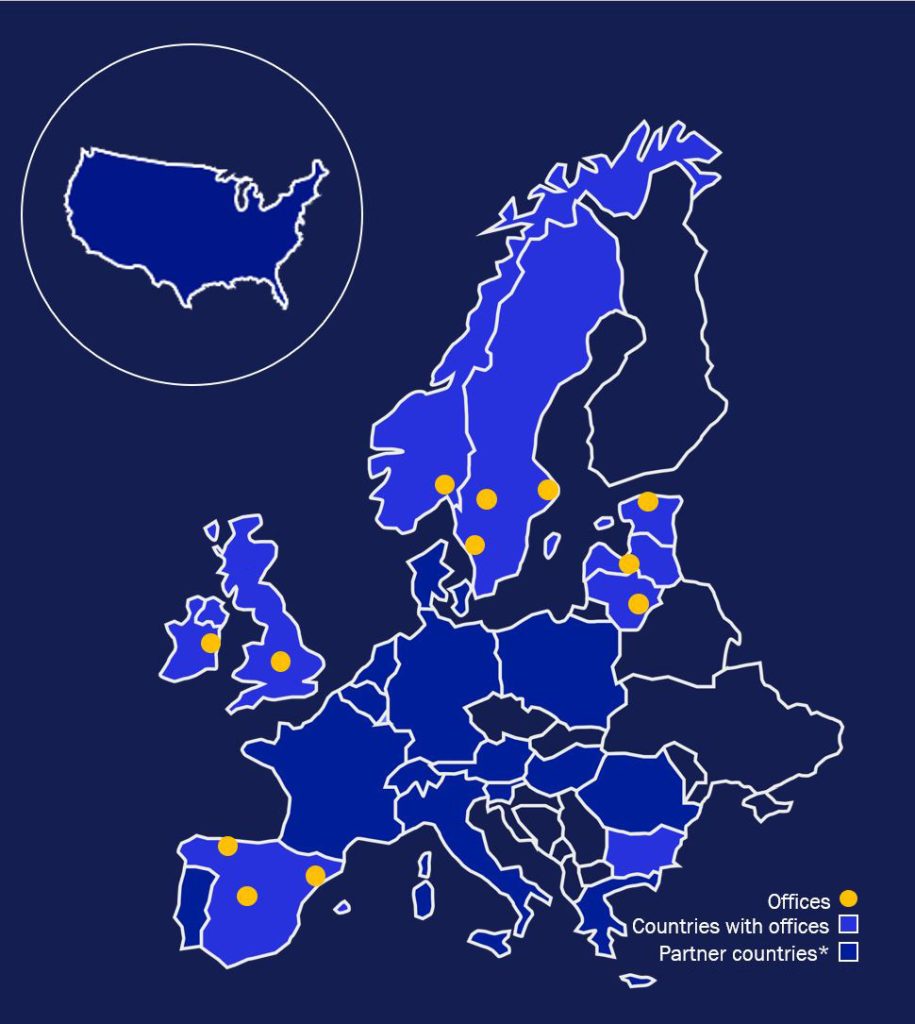 Norway (HQ) – 1 offices
Sweden – 4 offices
Lithuania – 1 office
Latvia – 1 office
Estonia – 1 office
Spain – 3 offices
UK – 1 office
Ireland – 1 office