Self-Checkout
In retail today, there is a clear trend toward more checkout options, remote operations control, and flexibility. Retailers seek combinations of regular tills, self-scanning systems and self-checkouts to better fit their individual store layouts and concepts. At the same time, there is a growing demand for self-service options among shoppers, but it has to be a great experience.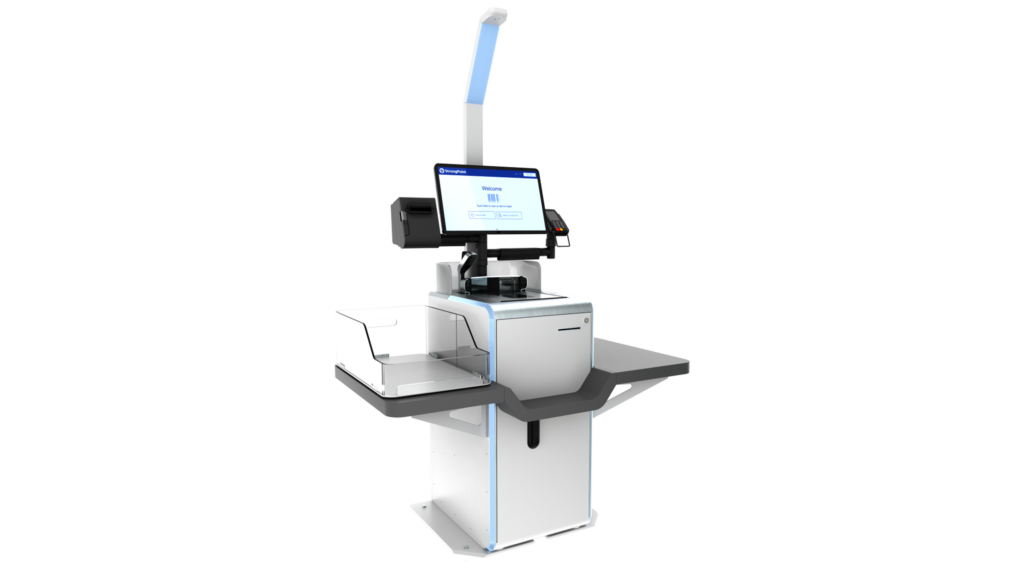 Efficient & effective
StrongPoint's self-checkout solution is designed to be as efficient as possible and reduce time for interventions. We have seen our technology work up to 3 times faster than other solutions.
Safe & secure
Safety is a key concern in self-checkout, both for errors and theft. Our solution can automatically detect items and identify weight, and it can integrate Vensafe for secure upselling.
Automatic item recognition
AI-powered item recognition learns and improves with every checkout. Hate searching for vegetables? Simply let the solution identify the correct ones via camera and save shoppers. time and trouble.
Hardware and software or just software
The StrongPoint software is purpose-built for grocery retailers and is completely hardware agnostic.
Convenient, fast and safe checkout
Allowing your store workers to spend time on other tasks, while increasing customer satisfaction, is a win-win situation for all. Take a look at some of the key functionalities of our next-level self-checkout solution.
Winner of design award
StrongPoint's solution has been designed for ease of use, in addition to helping your stores look modern and appeasing. Our design has been noticed and the solution has won the award by A' Design Award & Competition.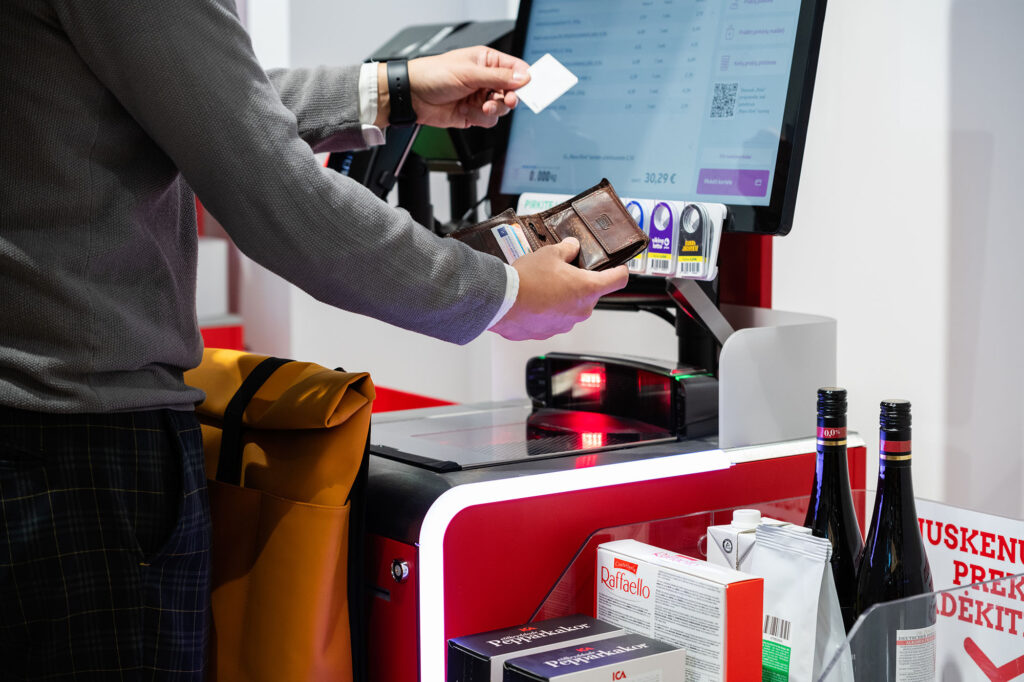 Accepts both card and cash payments
Combining our CashGuard and Self-checkout functions, a customer can pay by either cash or card at our solutions. The best of both worlds and the best customer experience.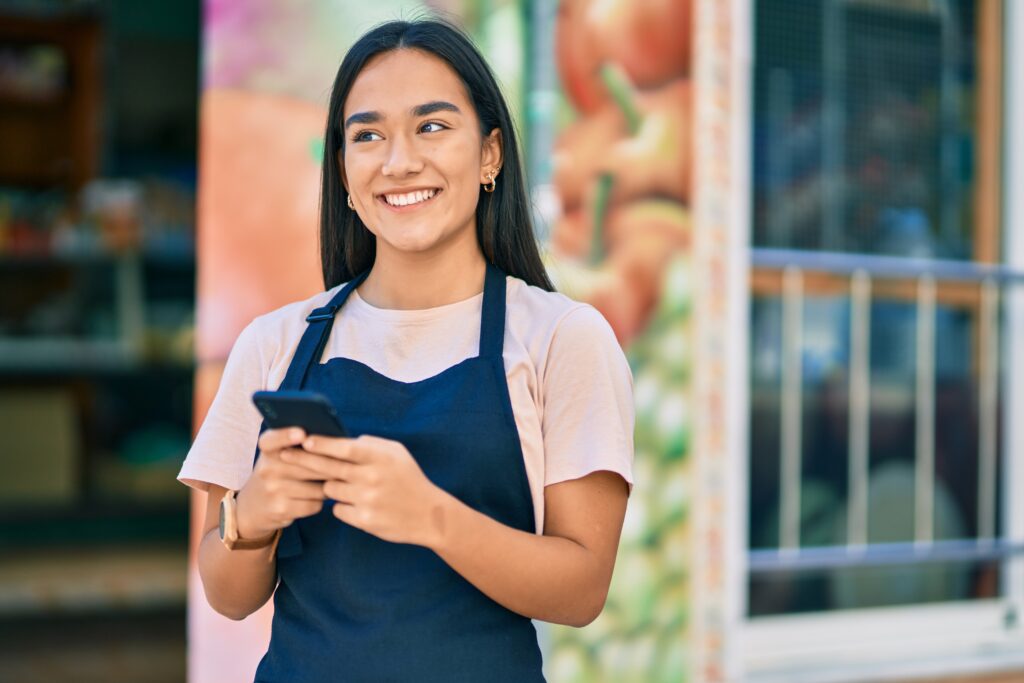 Remote attendance
We believe that shop attendants have so much more to offer while being on the store floor besides supervising the checkout area on a fixed screen. Our Android remote attendant app can be installed on any Android device, and with proper notification prioritisation it can notify and allow shop attendants to solve many of the interventions from afar.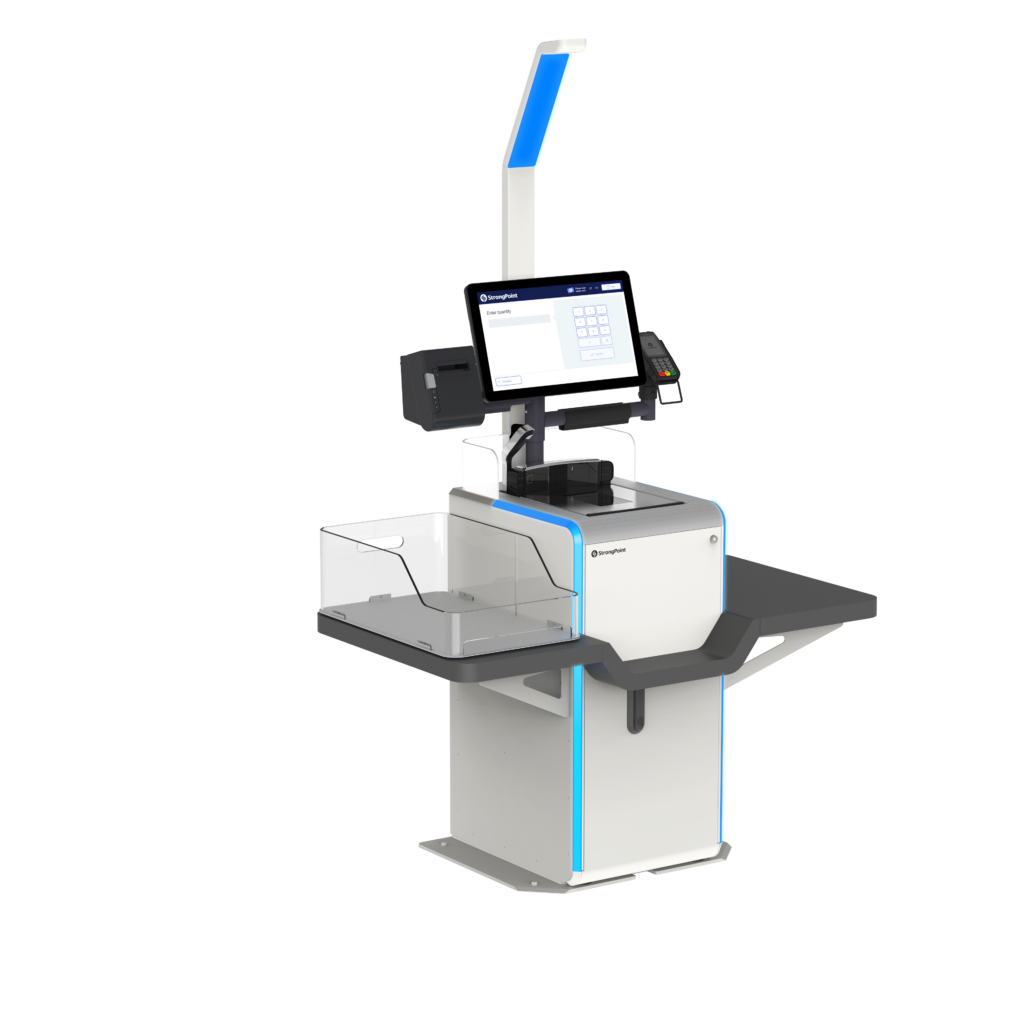 Indicating lights
The lights on top and on the sides of the solutions indicate if something needs to be checked. While waiting, the customer can still scan the rest of their items. The lights will also indicate who have been waiting the longest by the appearence of a progress bar.
Any size and shape
Our hardware solutions can come in many shapes and sizes to fit your stores' needs. Often 1 store would need several sizes depending on the type of checkout zone if they are separated based on number of items. Whatever your needs are, we have the perfect fit.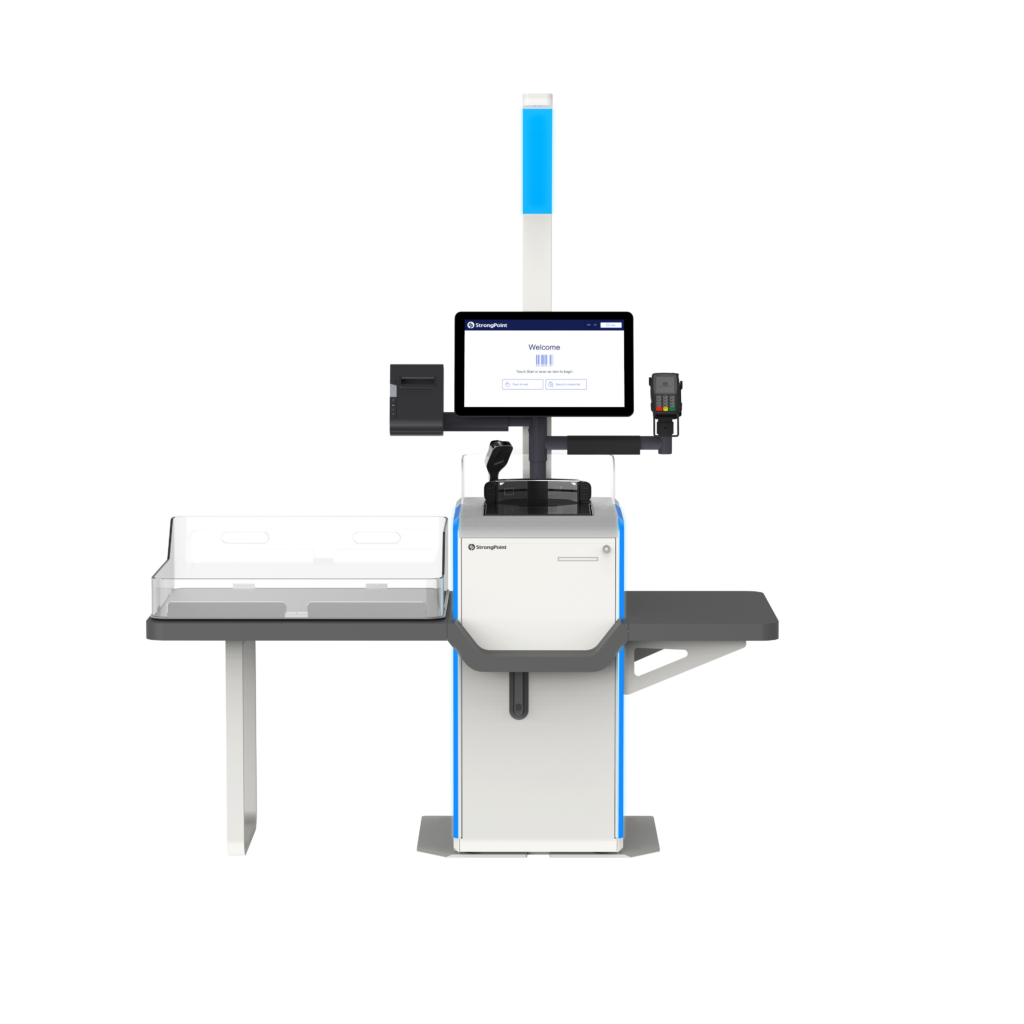 Big version with room for 2 bags
This is the perfect version for large checkout areas with space for 2 grocery bags in the packing spot. We would recommend this version for basket sizes of 50+ items.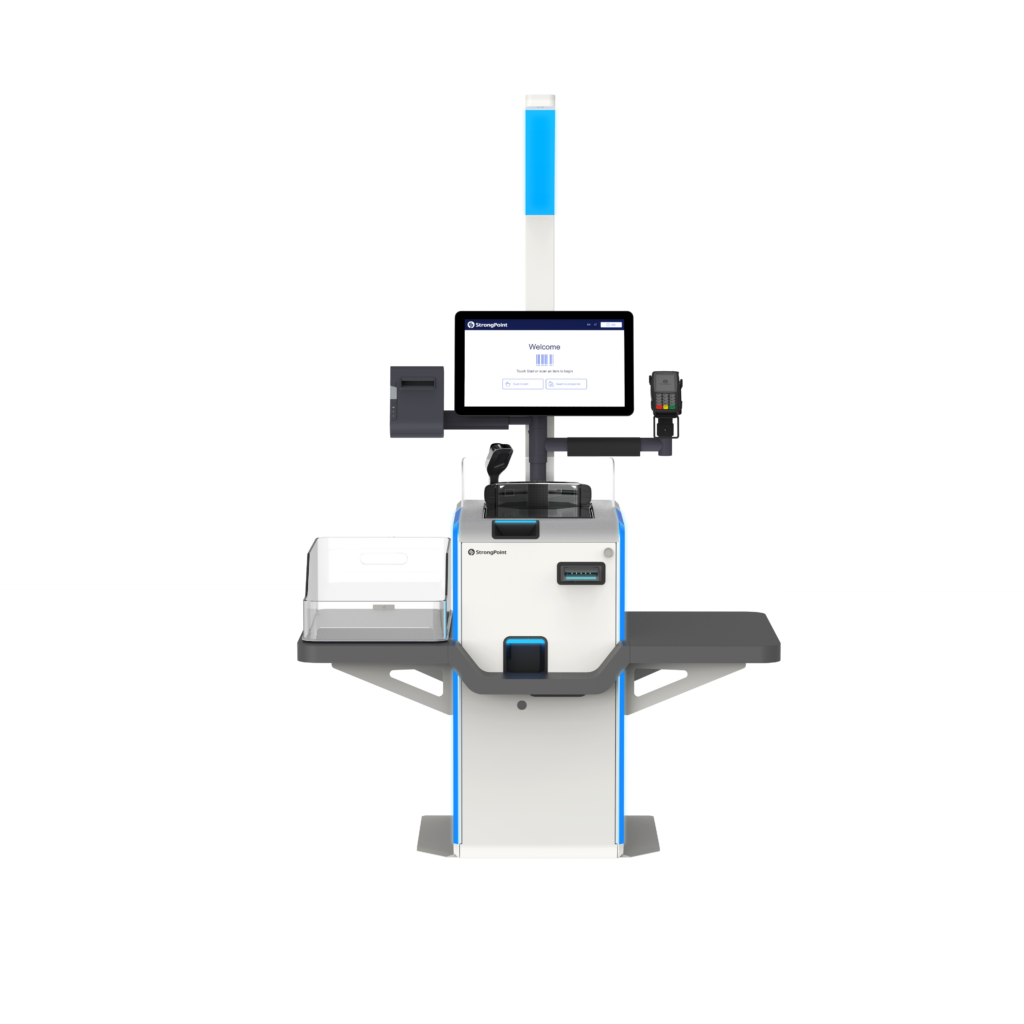 Medium version with room for 1 bag
The most common version with space for 1 bag at a time in the packing spot. Fits perfectly for most stores and most checkout areas.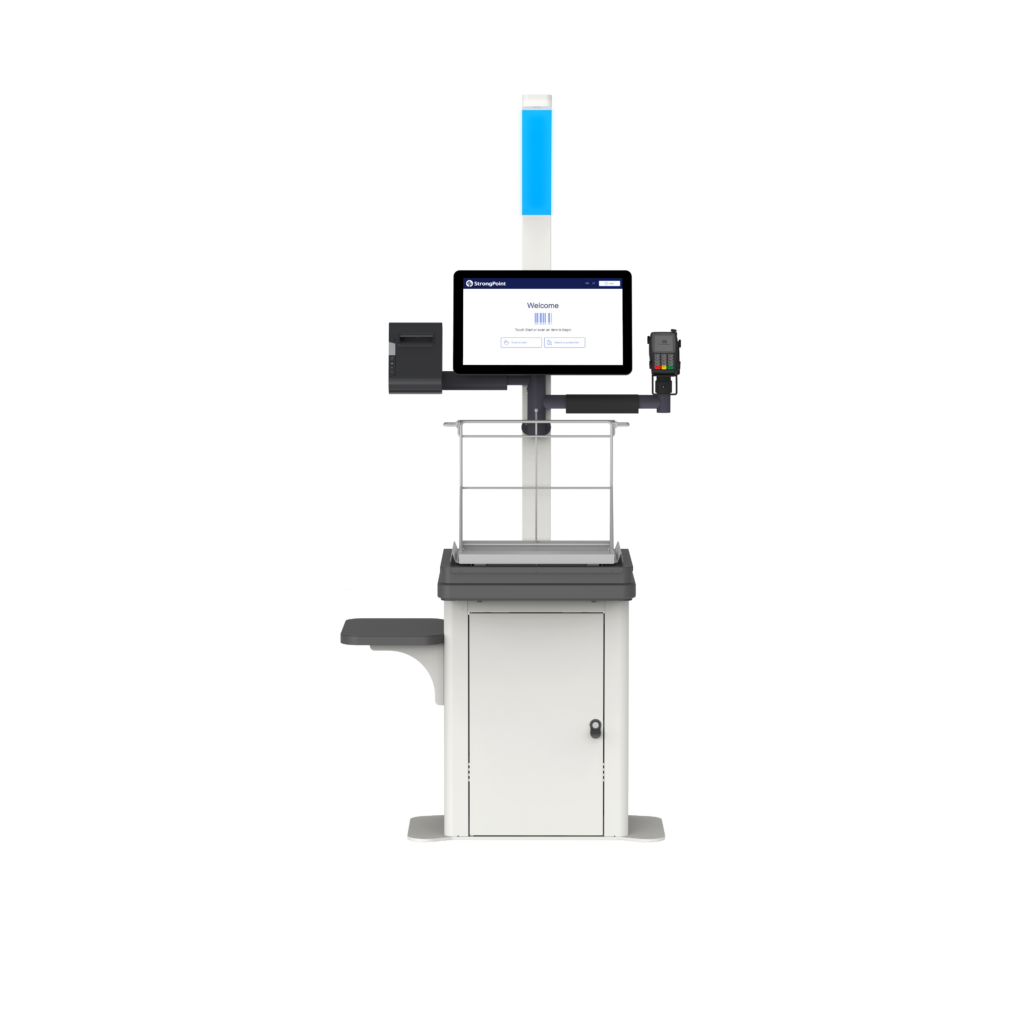 Compact version
Perfect for convenience stores or small checkout areas. Having only what you need and still allowing for fast and safe checkout.
Just need the software?
StrongPoint's self-checkout software is purpose-built for grocery retailers for the fastest possible customer checkout experience possible.
Hardware agnostic
Seamlessly integrates with almost all checkout hardware, including from Diebold Nixdorf
Designed for groceries
Extensive range of grocery specific features comes as standard designed for hyper-fast checkout.
Powerful fraud prevention
Including AI-powered item recognition and weight control
Staff app
Mobile attendant app for monitoring and remote checks.
Instant age-check
Integrated AI-powered age-estimation for automatic age checks.
Loose item product recognition
AI-powered item recognition means fastest possible checkout experience.
Consultation for optimal utilization
Purchasing a self-checkout solution is more than just buying a machine. It's about the flow and customer experience of your stores. With extensive experience in store checkout, we can help map out the optimal way to set up each individual store, set KPI's for the project and ease the entire process.
Some of our happy customers
With long ties to many grocery retailers, these are some of those using our self-checkout solution today.
Customer logos
Rimi Baltics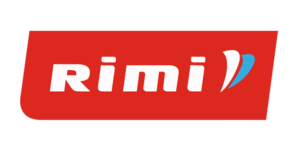 Stokrotka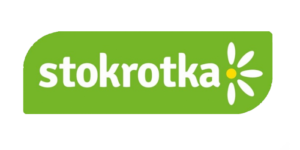 TuSuper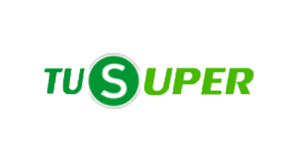 Rimi Baltics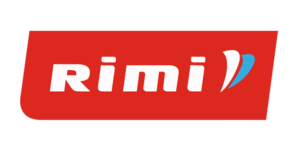 Stokrotka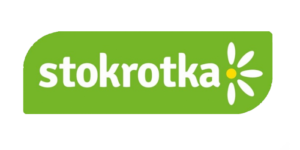 TuSuper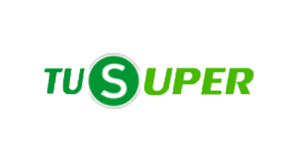 Rimi Baltics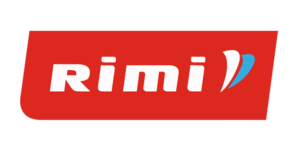 Stokrotka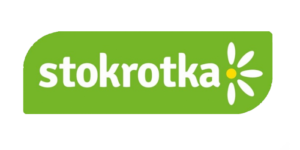 TuSuper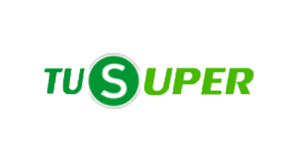 Rimi Baltics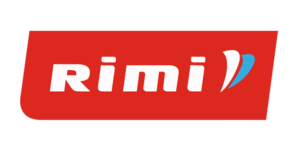 Stokrotka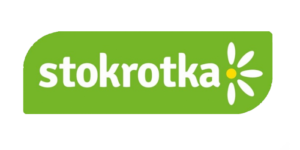 TuSuper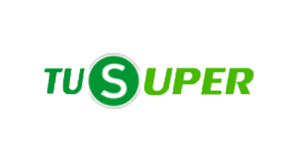 The dream for the IT department
At this point you might be wondering how this solution connects to your existing POS and IT infrastructure. After all, the systems need to speak together. Fortunately, we have made that as easy as possible.
Standard APIs for integration with POS
StrongPoint have ready-made API's for most of the common POS systems and connecting the solutions hardly requires any time at all.
Customer support
At the IT department, you don't want to spend unnecessary time troubleshooting in the rare cases that something doesn't work properly. With StrongPoint, you have around the clock customer support to save you time and unnecessary headache.
Dashboard and analytics
Once the solutions is installed you naturally want to keep track of it as well, including measuring how much faster our solution is. StrongPoint's software runs on a cloud-based solution and the back-office is accessed through a web interface. The tool gives a good overview of the speed of orders, number of interventions, time of interventions, up-time and more.
Contact us today
Interested in our solutions? We'd be happy to connect! Reach out using the form below and we'll get back to you as soon as possible.
Thank you for getting in touch. We will get back to you as soon as possible.