Self Scanning
Self-scanning is a cutting edge automated solution that enables your shoppers to scan, bag and pay for goods without human assistance. For the customers it means more control, more fun and no queue. For retailers it means increased revenue, enhanced loyalty and less need of manual checkouts.
Quicker customer flow
Offers quicker customer flow through the shop at peak times, optimising sales capacity
Increase revenue
Research shows that the introduction of a self scanning system increases revenue (by an average of 7%).
Build relationships
Increases interaction with customers, allowing you to direct offers and information through text, email or video
Flexible
Seamless integration with existing POS and other back office systems
Reduce cost
Reduces the need of manual checkouts, which in turn reduces costs
Increase loyalty & VIP treatment
The solution increases customer loyalty. Customers rather visit shops with these systems than those without. It also give customers a sense of being privileged and trusted.
Help self-scan customers to shop better
The customers simply pick up a Self-scanning unit at the entrance of the store, or start the app on their Smartphone, and begin scanning their chosen items.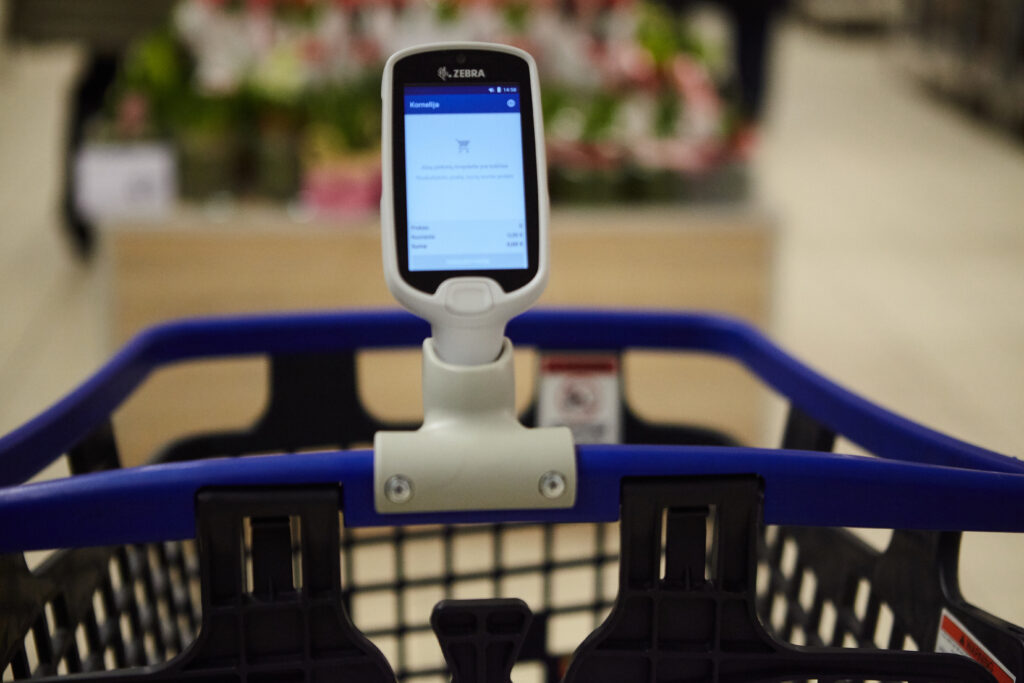 Pack as you go
The items can be packed simultaneously as they walk through the shop. To be able to shop with a self scanning unit, you as a shop owner can set the requirements for pre-use identification. This is done through a terminal screen next to the wall trays.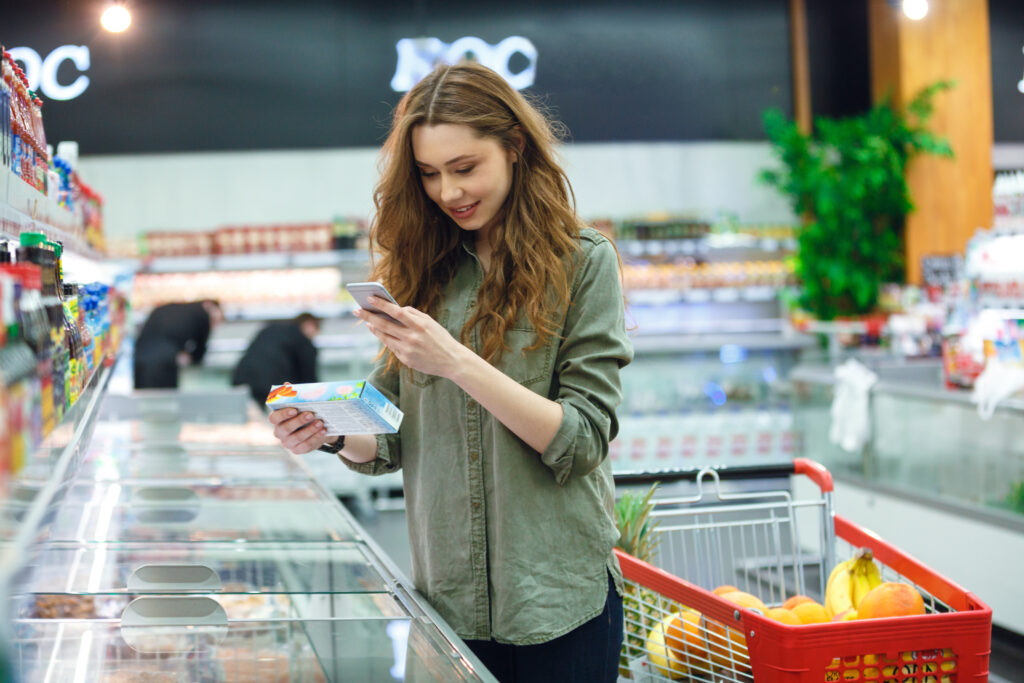 Use an app
To use a Smartphone, the customer first needs to download the store's app which operates through similar software to that in the self-scanning unit. As the customer scans items they appear in a list on the display, giving details about the product name, quantity and price. Information regarding current offers and total sum are also shown.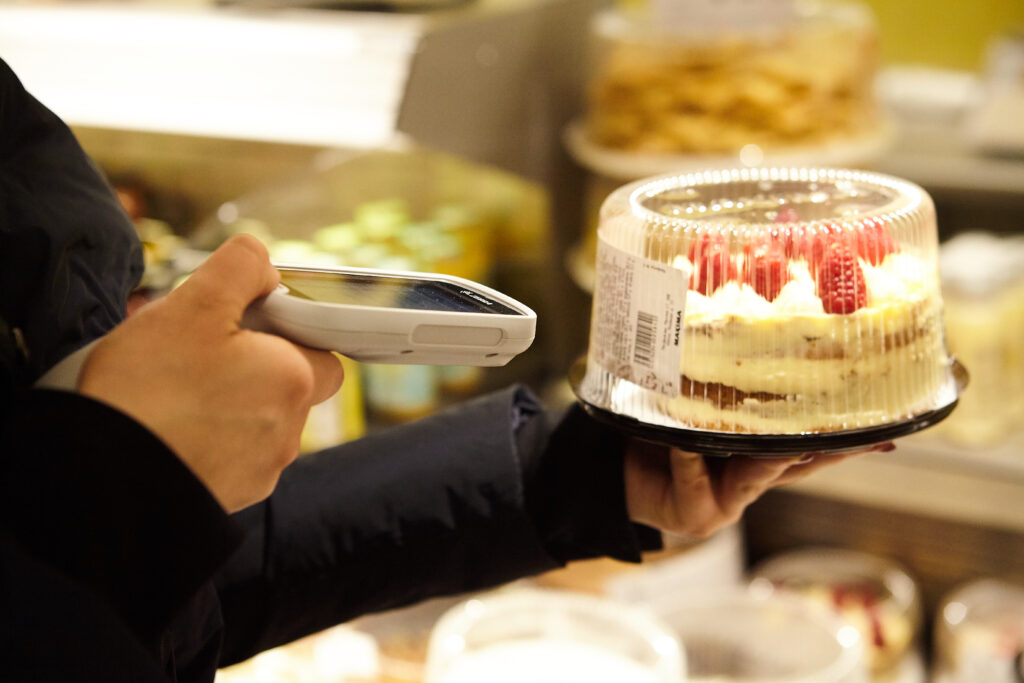 Help your customer shop better
Save your customers shopping time and make it more efficient. The modern device or simply a mobile phone enables shoppers to scan their goods by themselves while picking and makes the check-out super quick.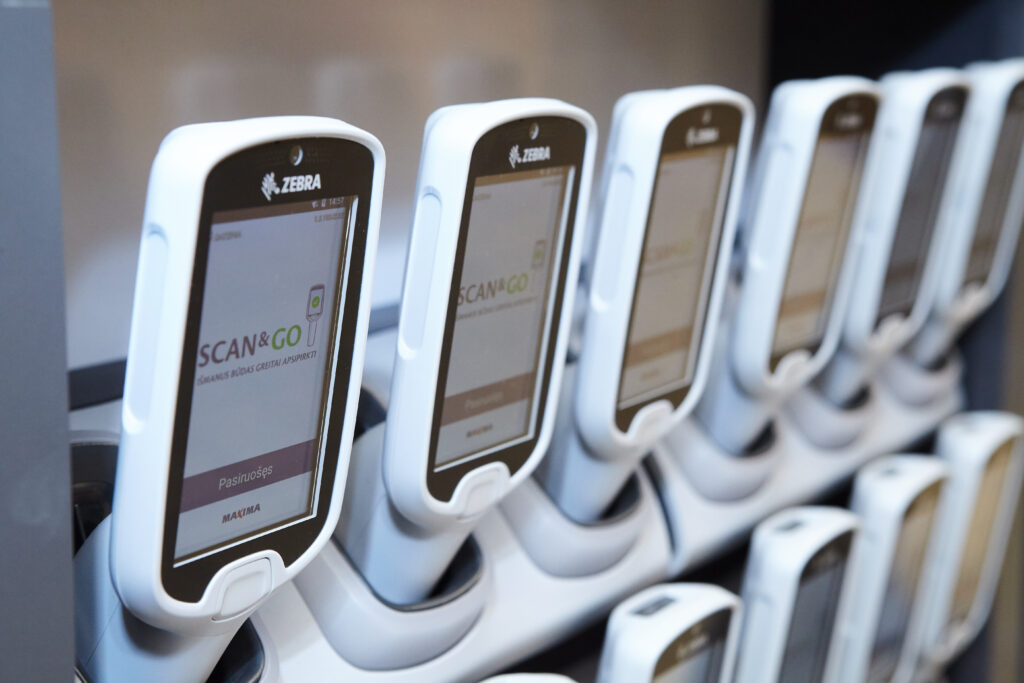 Discover new on-spot marketing tools
The agile solution enables your advice and help customers a click away. Track and get to know your shoppers better to engage with more personalised offers and feedback options.
The dream for the IT department
At this point you might be wondering how this solution connects to your existing POS and IT infrastructure. After all, the systems need to speak together. Fortunately, we have made that as easy as possible.
Standard APIs for integration with POS
StrongPoint have ready-made API's for most of the common POS systems and connecting the solutions is made as simple and fast as possible.
Customer support
At the IT department, you don't want to spend unnecessary time troubleshooting in the rare cases that something doesn't work properly. With StrongPoint, you have customer support to save you time and unnecessary headache.
Dashboard and analytics
Once the solutions is installed you naturally want to keep track of it as well, including measuring how fast the solution is. StrongPoint's self-scanning backoffice is accessed through a web interface. The tool gives a good overview of the speed of orders, number of issues and more.
Contact us today
Interested in our solutions? We'd be happy to connect! Reach out using the form below and we'll get back to you as soon as possible.
Thank you for getting in touch. We will get back to you as soon as possible.