CashGuard Cash Management
Cash handling is often an overlooked part of the retail operation that can have an enormous impact on the entire business. Cash makes the store vulnerable to simple mistakes, shrinkage and theft. Manual cash handling slows down the customer throughput and decreases the service level. As a retailer you and your staff spend hours every day counting and guarding cash, but theft and shrinkage still appear. Not with CashGuard.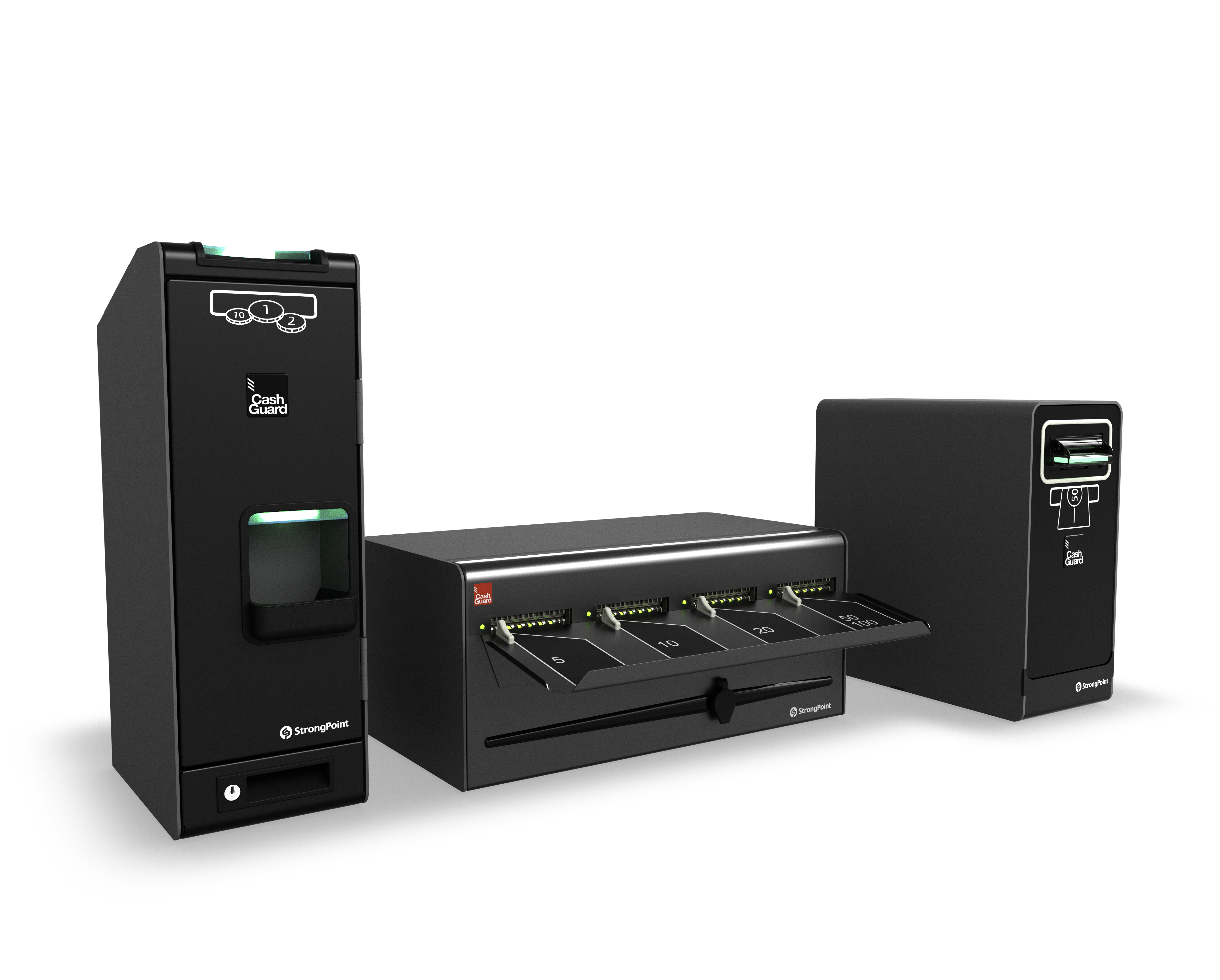 Complete control
The system automatically counts every coin and banknote as it's entered the machine. You get instant, real-time information on cash levels per checkout point, per store or even your full chain of stores.
No more theft or shrinkage
The cash is secured at the checkout, making theft and robberies impossible, which makes staff confident that they do not risk being robbed or getting accused of stealing.
Reduce costs
Manual cash handling steals several hours out of the retailers' week to count the cash. With CashGuard, you reduce the time spent on cash handling by 50%. The store manager only collects the excess banknotes from the system in the evening and, if needed, replenishes change for the following day.
That´s it!
More hygienic
No-touch cash solutions such as CashGuard help reduce the risk of spreading infections through cash handling. It reduces the contact between food and cash and minimizes the potential for virus and bacteria contaminations.
The market leader in
cash management
With CashGuard Cash Management, the cash is secured, and the cash handling process is automated at the checkout. You get real-time control of your cash and thereby eliminate shrinkage. With CashGuard, you can focus on the business, not the cash.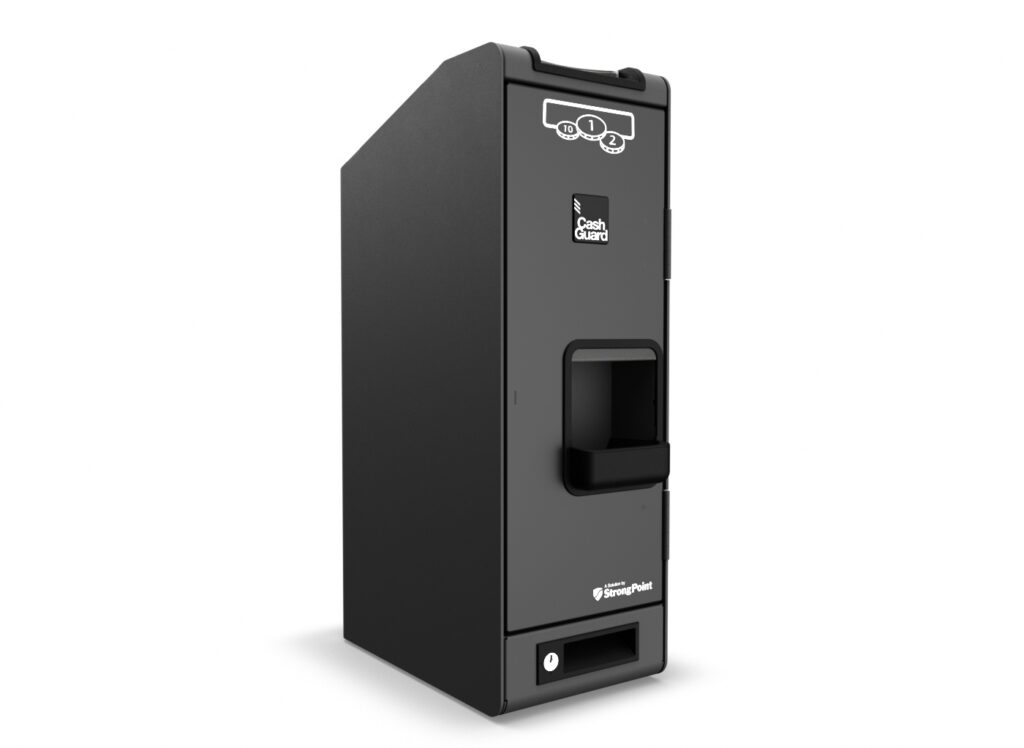 Solid design
The CashGuard machine is made from steel to protect the cash. The construction makes for a safe place to store cash without the need of emptying it several times a day.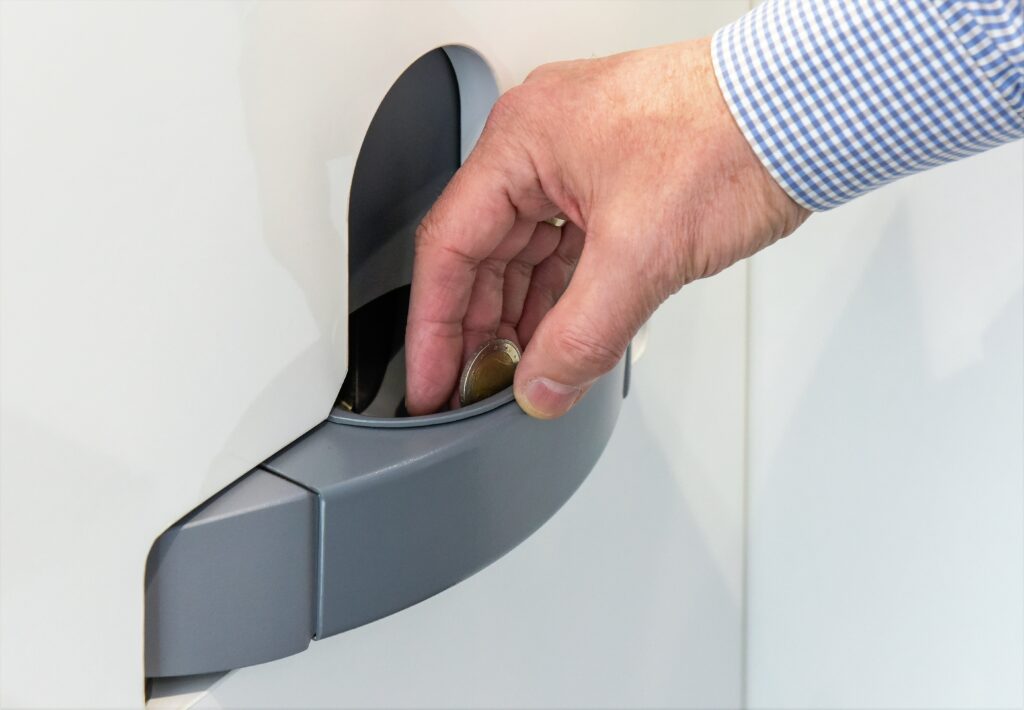 Automatically counts payment and gives back change
Your customers simply put the coins and notes into the machine, the calculation is done and the machine automatically deliver the correct amount of change. No more mistakes in the cash handling and no more time spent on calculating change.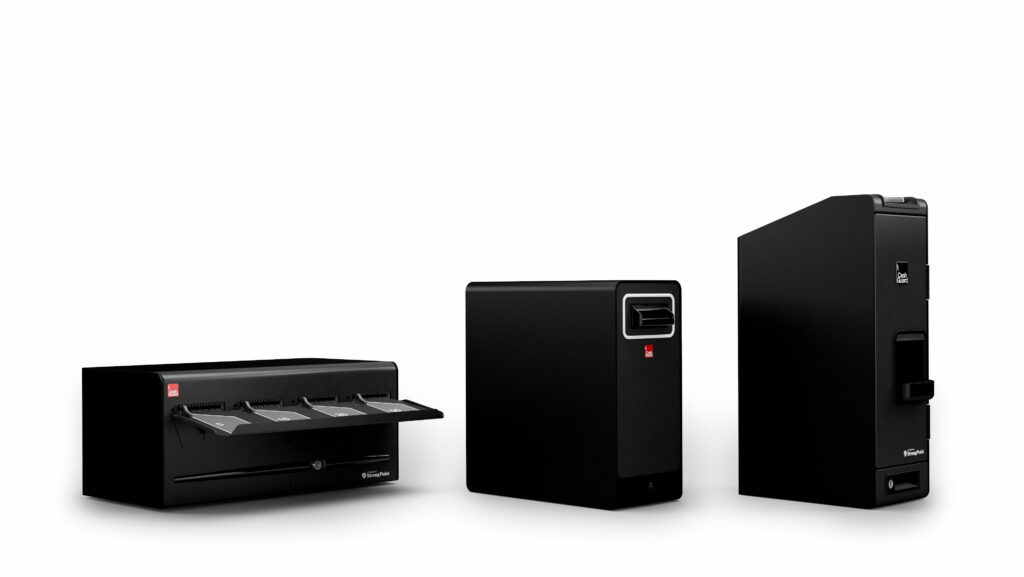 Handles both notes and coins
StrongPoint's CashGuard solutions accepts both notes and coins in the selected currency, eliminating the need for manual counting and cash handling during the transaction.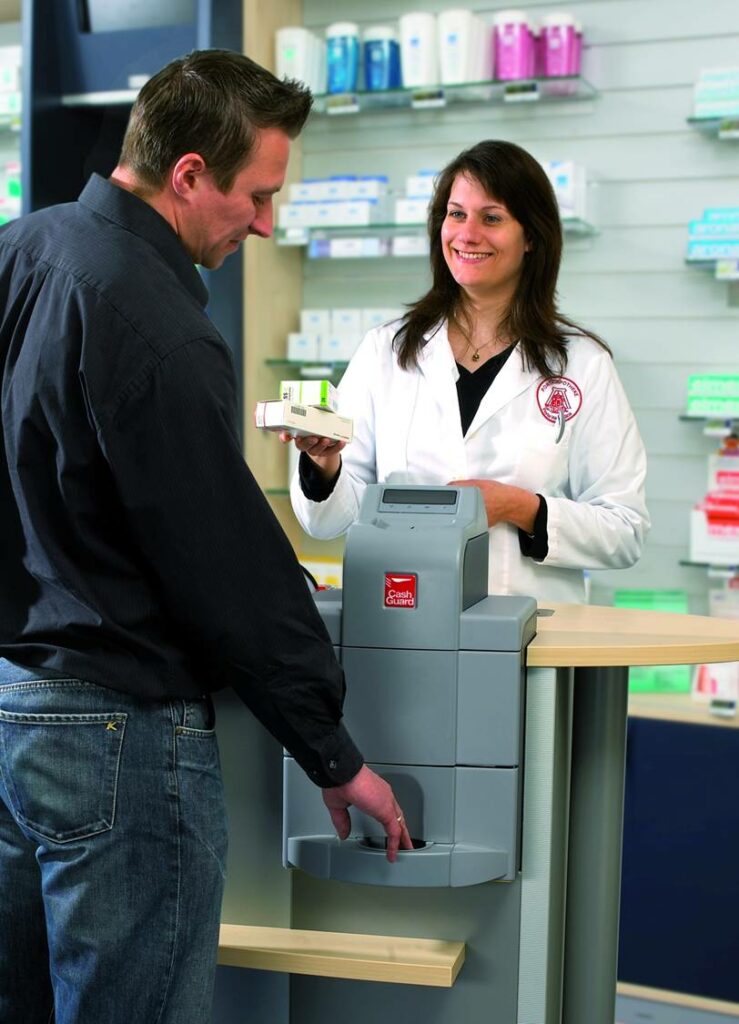 Easily integrates with your POS system
It is easy to ingrate the CashGuard to the POS system with the API's provided by StrongPoint. The installation team sets up the entire system and connect it to the POS, The IT department just needs to enable CashGuard in the POS.
Strongpoint CashGuard solutions
With CashGuard Cash Management, the cash is secured, and the cash handling process is automated at the checkout. Here are the different CashGuard products. Want our help to find the one best suited for your store? Just reach out to us and we'd be happy to help!
Experience huge savings
Take a look at some of the statistics showing the benefits and success of CashGuard by StrongPoint.
45-60
Minutes saved every day.
35,
000
CashGuard systems installed worldwide.
30 years
Is how long the CashGuard solution has been used by leading retailers.
30 years of happy customers
StrongPoint's CashGuard is the leading Cash Management solution on the market. It was introduced more than 30 years ago, and we have loyal customers who have used the solution continuously for all those years, upgrading to the newer solutions as they were introduced.
Customer logos
Willy:s

Coop Sweden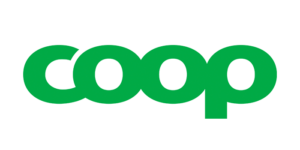 Rewe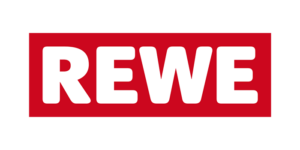 ICA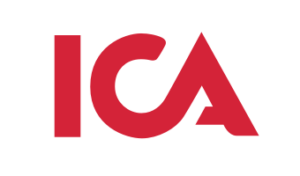 Meny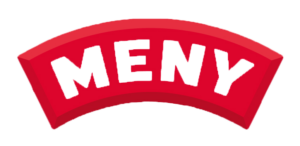 Spar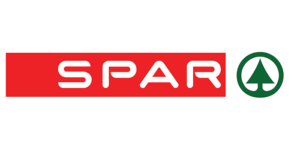 Kiwi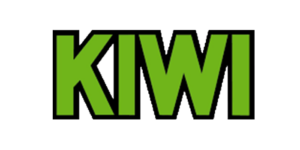 Rema 1000

Coop Norge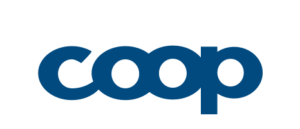 OkQ8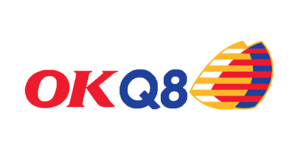 McDonalds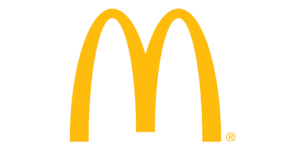 Circle K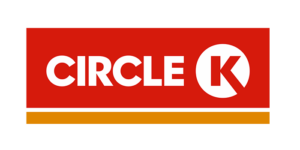 Alimerka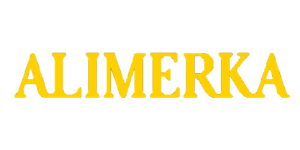 Willy:s

Coop Sweden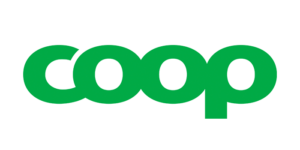 Rewe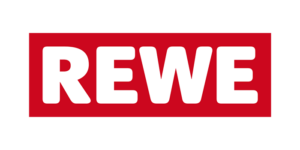 ICA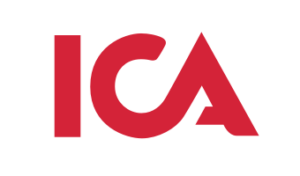 Meny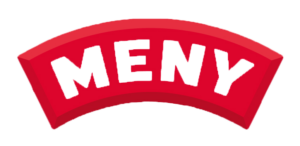 Spar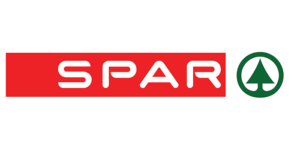 Kiwi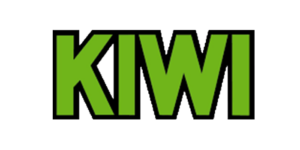 Rema 1000

Coop Norge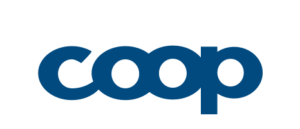 OkQ8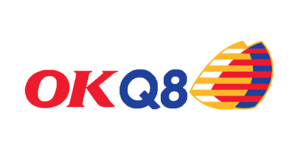 McDonalds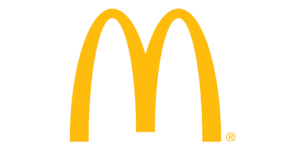 Circle K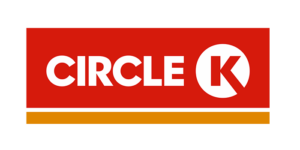 Alimerka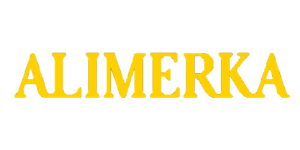 Willy:s

Coop Sweden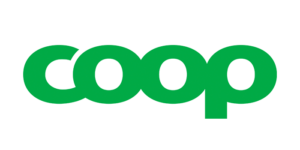 Rewe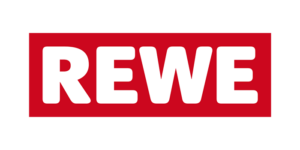 ICA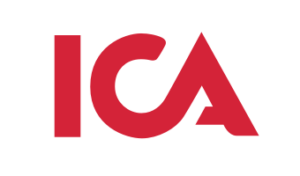 Meny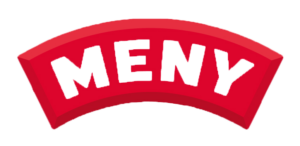 Spar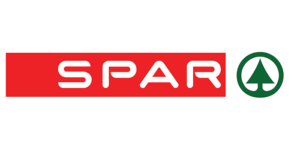 Kiwi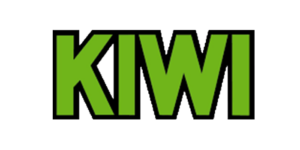 Rema 1000

Coop Norge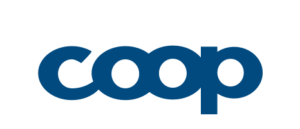 OkQ8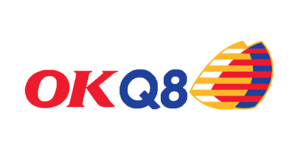 McDonalds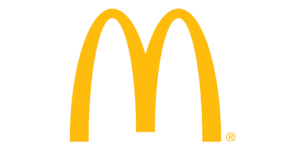 Circle K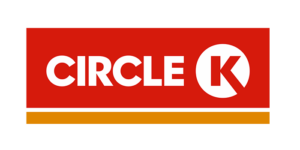 Alimerka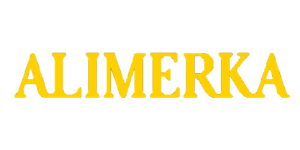 Willy:s

Coop Sweden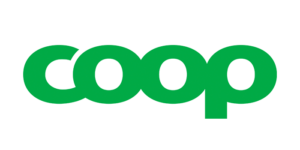 Rewe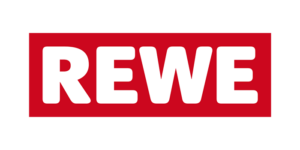 ICA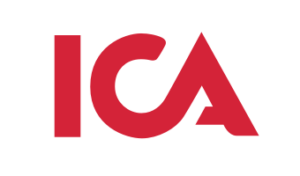 Meny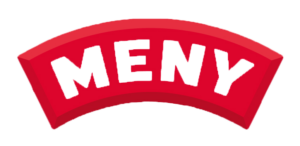 Spar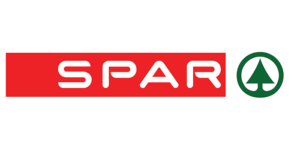 Kiwi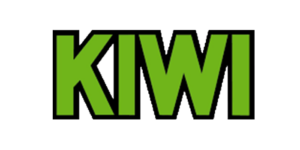 Rema 1000

Coop Norge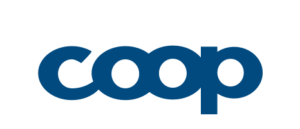 OkQ8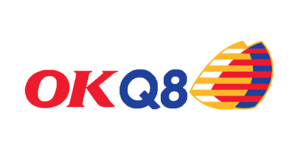 McDonalds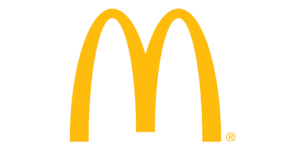 Circle K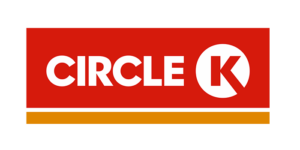 Alimerka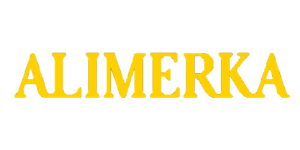 Fits in – everywhere
The CashGuard solution is designed to fit into your store in a convenient way for both staff and customers. The solution is used by retailers in all sectors, from huge grocery retail chains to small individual bakeries.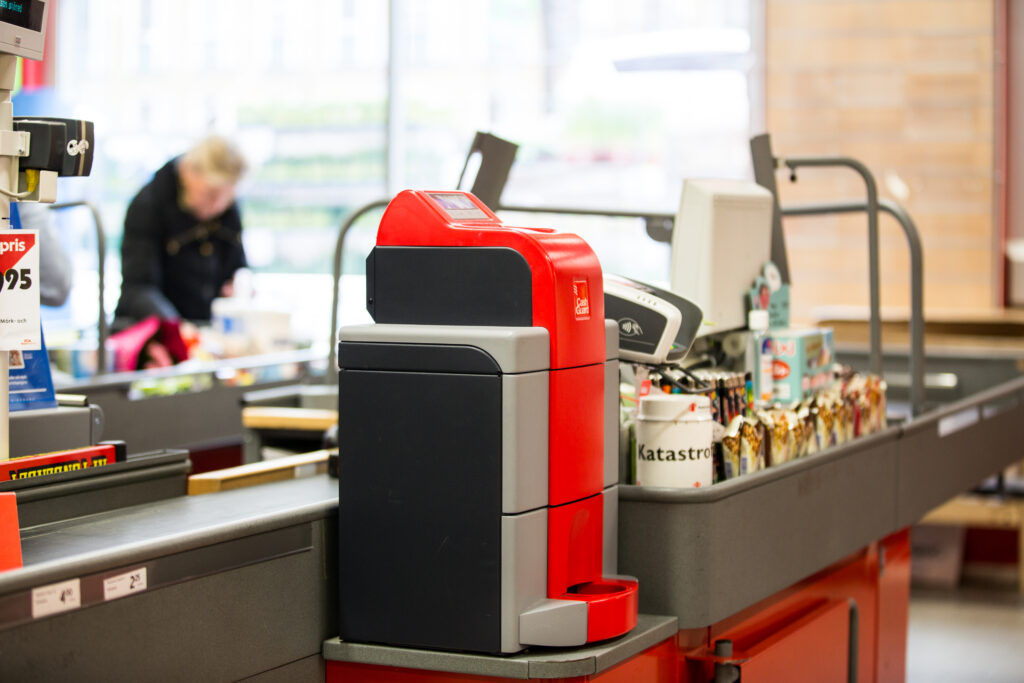 Grocery store
An example from a grocery store. With many different customers every day, time, hygiene and safety must be considered when it comes to cash handling.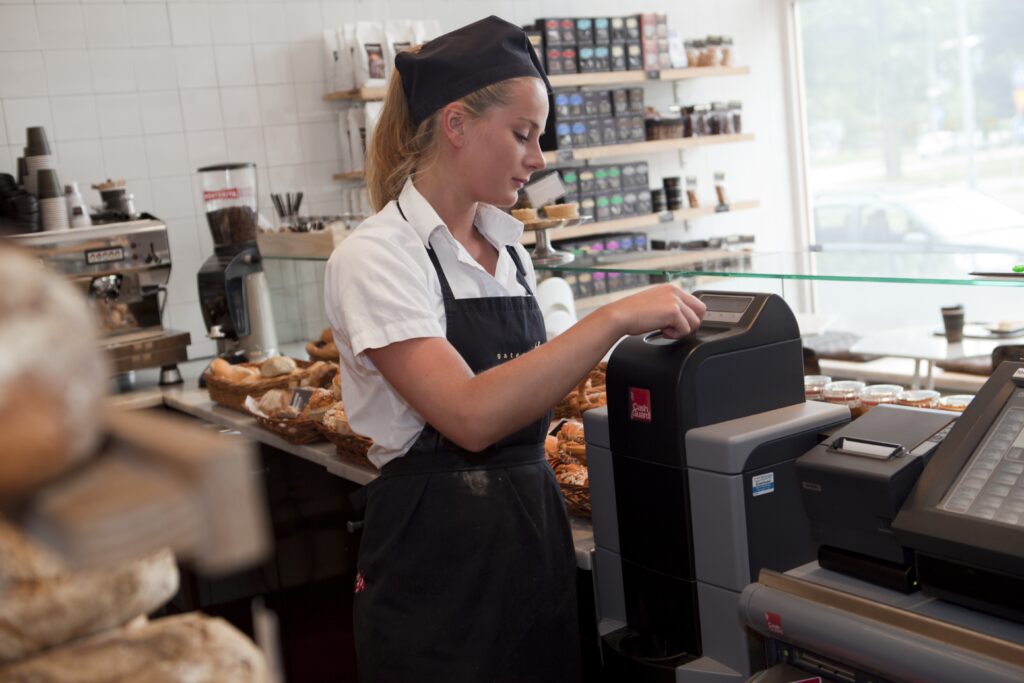 Bakery
Even a small bakery can greatly benefit from not having to spend unnecessary time on cash handling, but instead having CashGuard do it for them.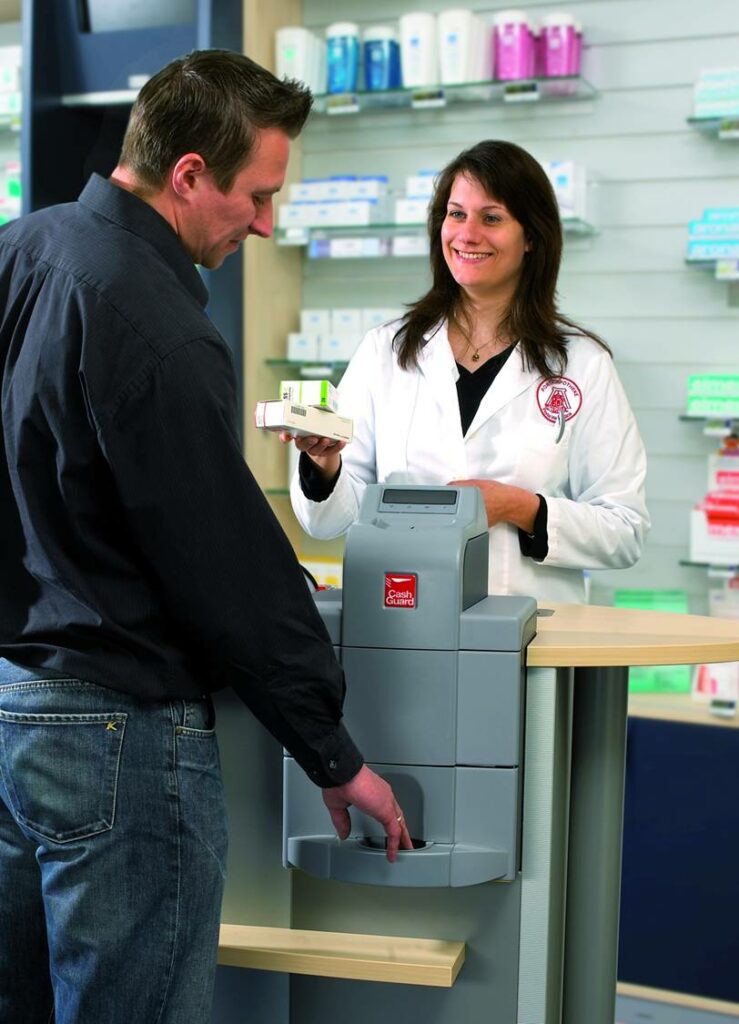 Pharmacy
Another example of many in the retail sector. Almost any store will benefit from an efficient and safe cash handling system and pharmacies are no different.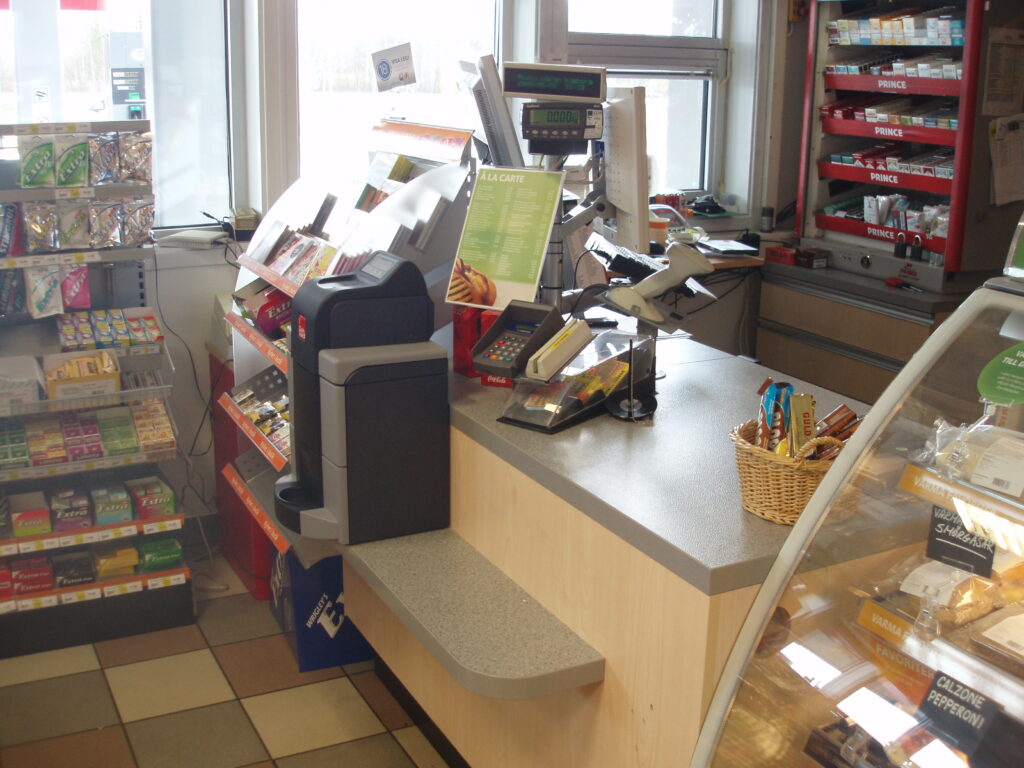 Gas station
Gas stations also often handle food and are prone to cash management with a relatively small on-duty staff. With CashGuard food safety goes up, and time spent on cash management goes down.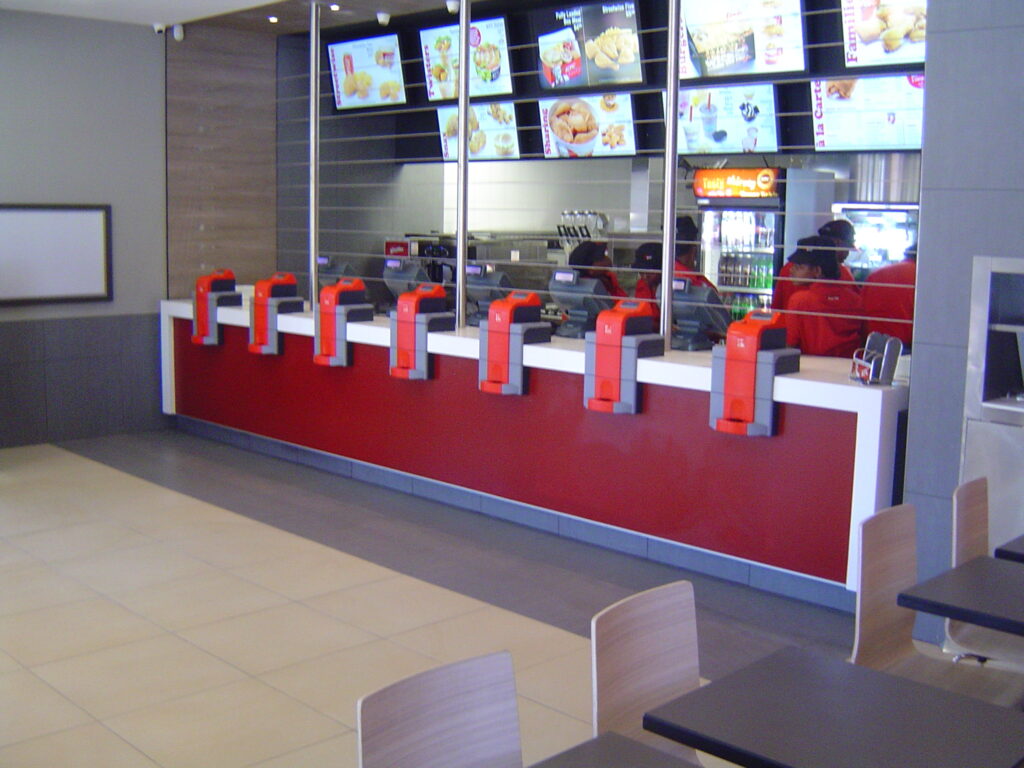 Restaurant
Particularly for fast-food restaurants, CashGuard ensures increased hygiene and correct and efficient cash-handling for all staff.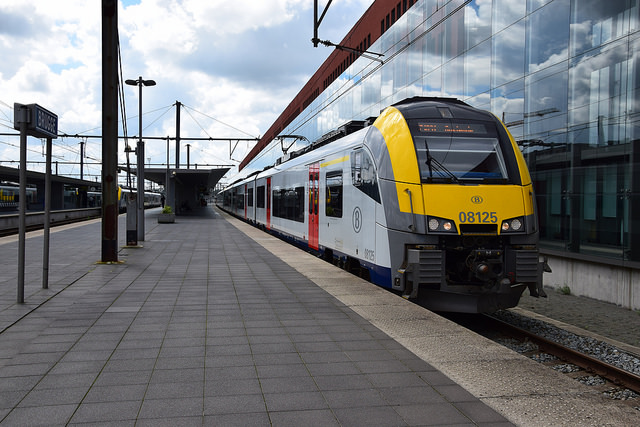 Public Transport
Public transport is used by a large amount of people every day, paying for relatively low-cost tickets. With CashGuard the tickets can be paid by cash automatically without staff intervention.
"Security and confidence in CashGuard are there. It works very, very smoothly and is very low maintenance, I am positively surprised and my expectations were more than fulfilled!" Bodo Schmitz-Urban, Owner Falken-Apotheken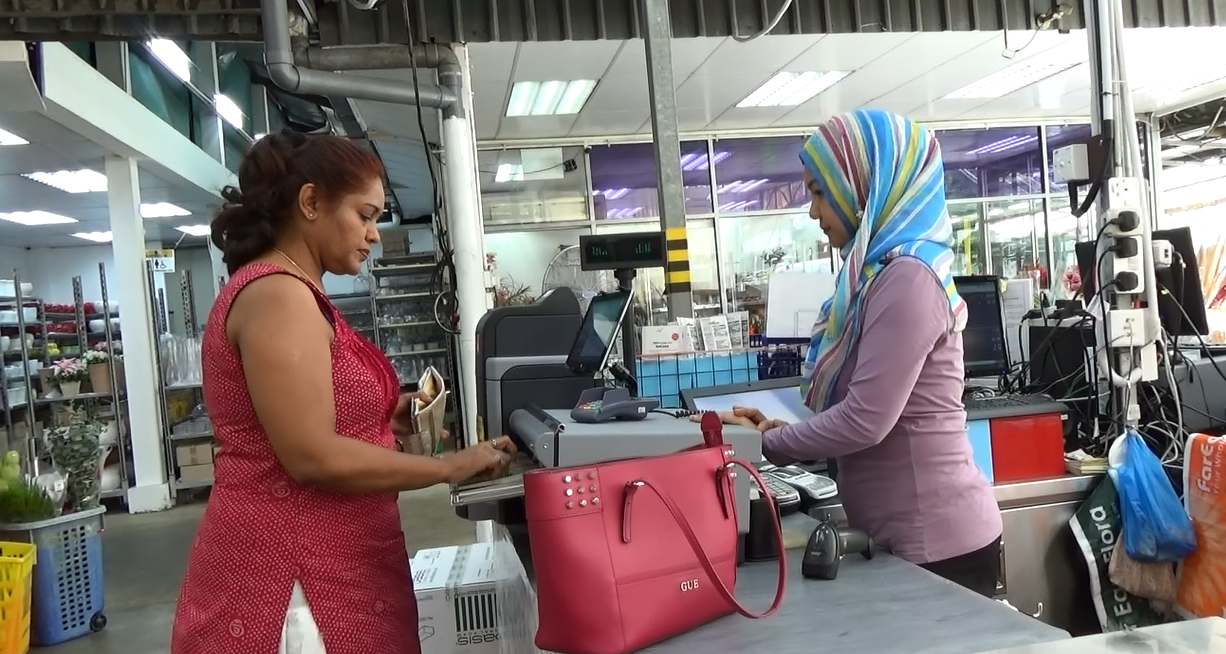 "With CashGuard, we have a new avenue of serving our customers better. It provides us with more efficiency of both employees and time. I expect that it saves us about 20 hours per week." Agnes Chioh, Assistant Manager at Far East Orchid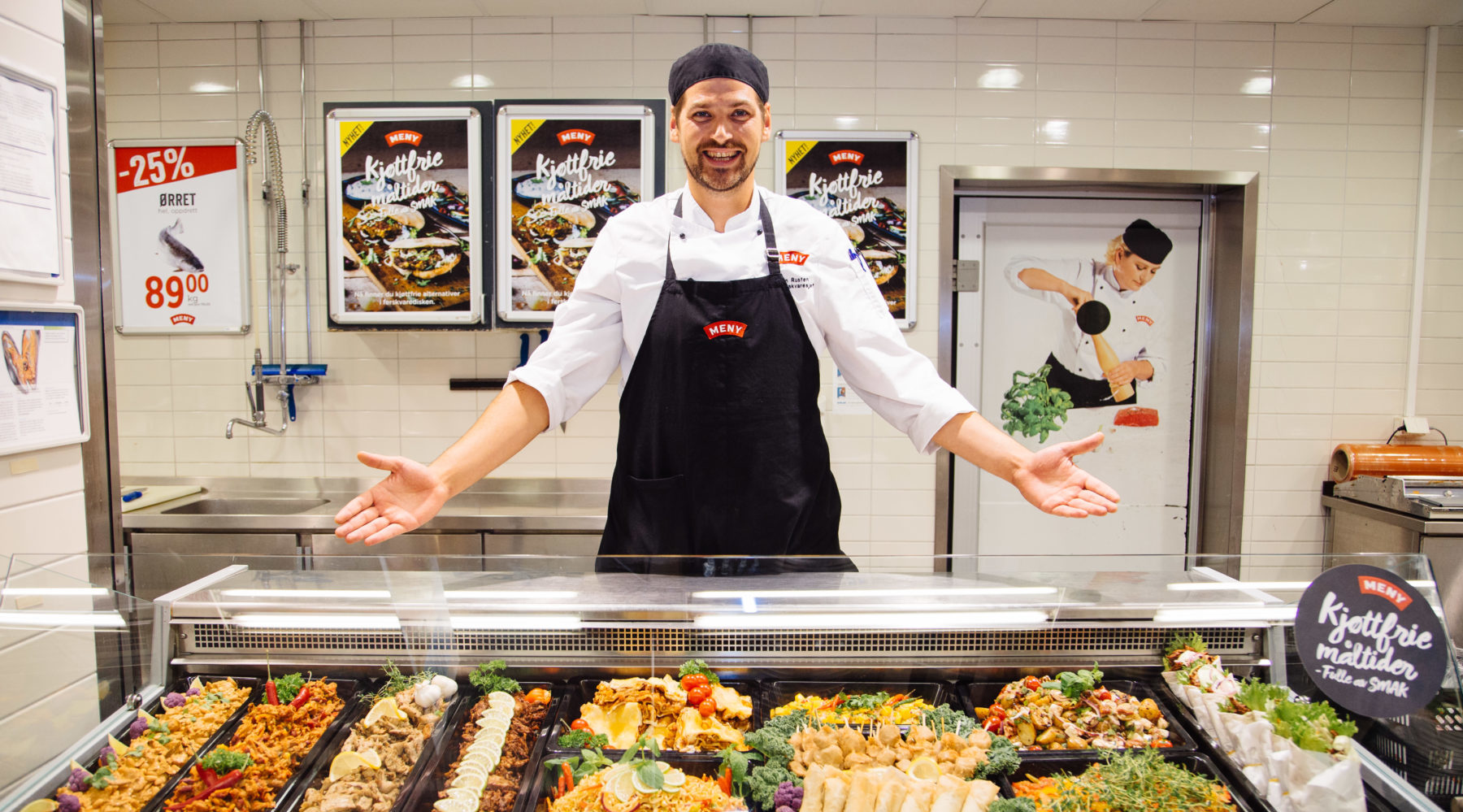 "Today everything works better in the checkout lane. It is faster, it is easier to manage cash, and the cash management system does the counting and settlements very precisely," Kurt Thomassen, security officer of the Norwegian grocery chain Meny Ultra
Safe and secure
Our CashGuard solutions are made from solid materials and firmly mounted, discouraging any potential thieves.
Well tested
The CashGuard solution has been tested by retailers with great results for 30 years!
Covid friendly
Less cash handling means less bacteria transferred from notes and coins. Safer for the customer and safer for you.
The dream for the IT department
At this point you might be wondering how this solution connects to your existing POS and IT infrastructure. After all, the systems need to speak together. Fortunately, we have made that as easy as possible.
Continously updated
CashGuard runs on software ensuring safety and efficiency. To make sure your system is always up to date and the data is accessible, StrongPoint stores the information in the cloud and continuously develops and updates the software.
Customer support
At the IT department, you don't want to spend unnecessary time troubleshooting in the rare cases that something doesn't work properly. With StrongPoint, you have customer support to save you time and unnecessary headache.
Dashboard and analytics
Once the solutions are installed you naturally want to keep track of the cashflow and how much the solution is used. All of which can be found in our dashboards.
Contact us today
Interested in our solutions? We'd be happy to connect! Reach out using the form below and we'll get back to you as soon as possible.
Thank you for getting in touch. We will get back to you as soon as possible.