Compact
Compact is our smallest one-unit solution, built for easy installation on top of the checkout counter. It has an automatic coin feeder, and the customer himself handles all transactions.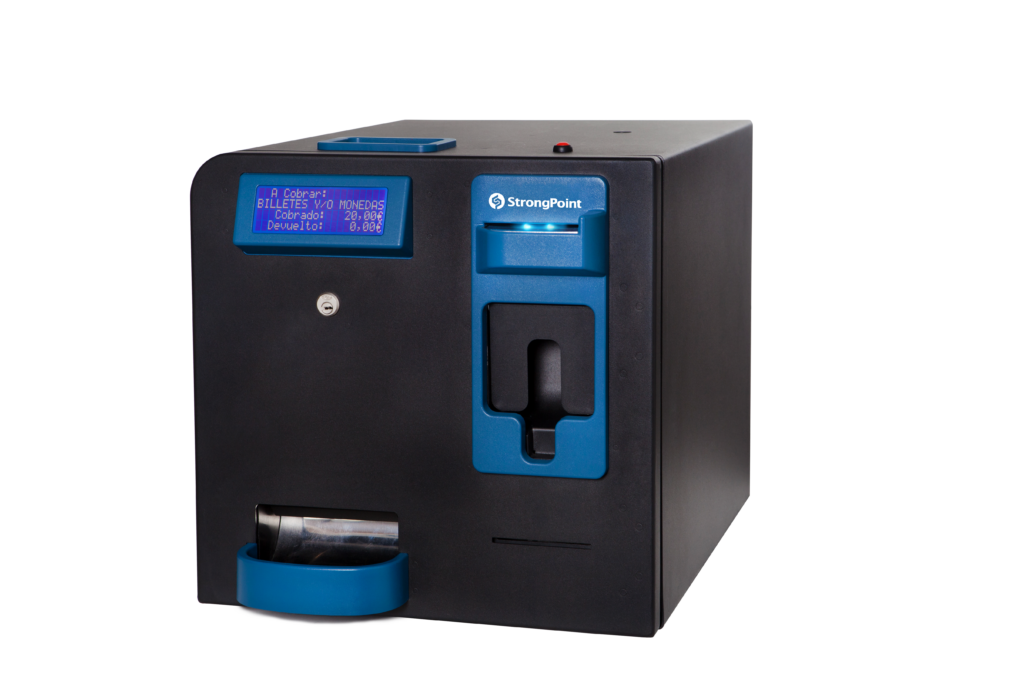 Perfect where space is limited
Limited space does not mean limited need for cash management.
Compact is perfect for restaurants, pharmacies, bakeries and convenience stores where space is limited, but where there is a need for high transaction speed during peak hours.
Made in steel for a secure and robust experience, the Compact is built to last.
Technical overview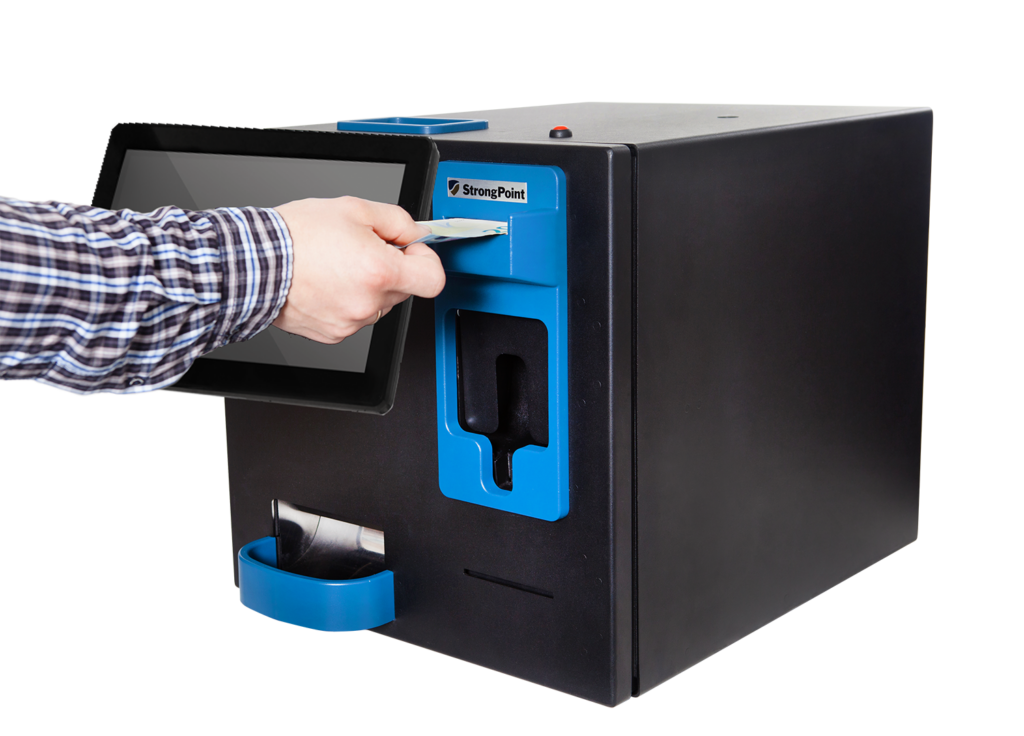 Max deposit speed: 1.5 notes per second and 3 coins per second
Max dispense speed: 1.5 notes per second and 10 coins per second
Lock: Mechanical
Currencies: EUR
Back office Software: Store Manager Local
Specifications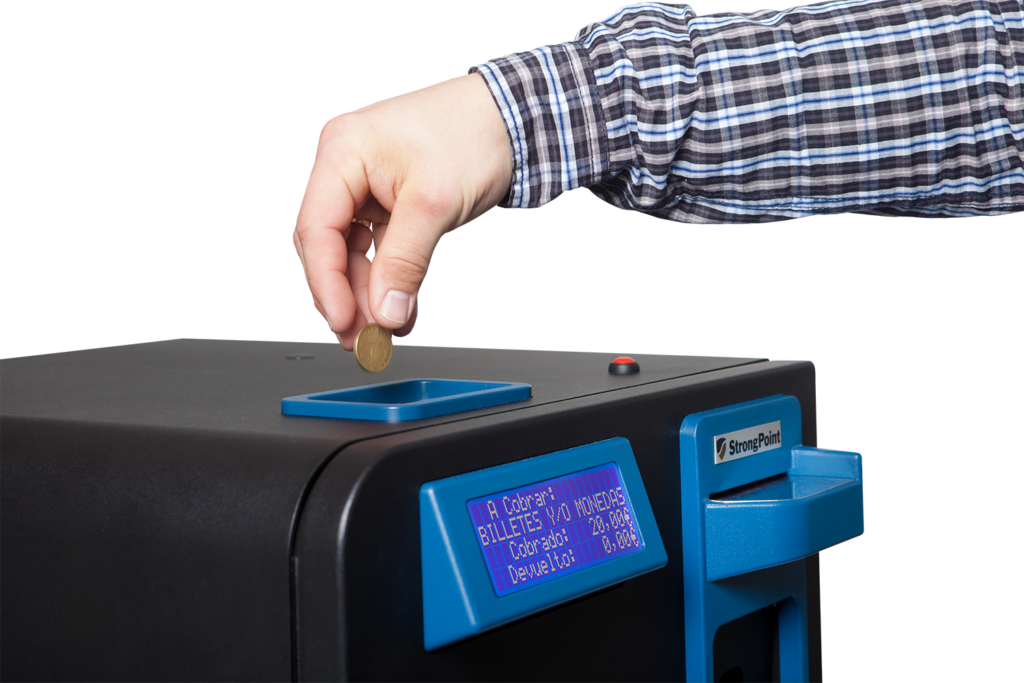 Compact Coin Recycler
Colours: Black
Inlet: Bunch feed of coins
Outlet: Multi coin bowl
Denominations: Max 8
Coin Capacity: Can hold around 1000 coins for recycling
Total capacity: >2000 coins
Customer Display: LCD Display
Compact Note recycler
Colour: Black
Configuration: Single feed of notes
Denominations: Max 7
Recycling Capacity: 3 x 50 notes
Note Box: 500 notes
Dimensions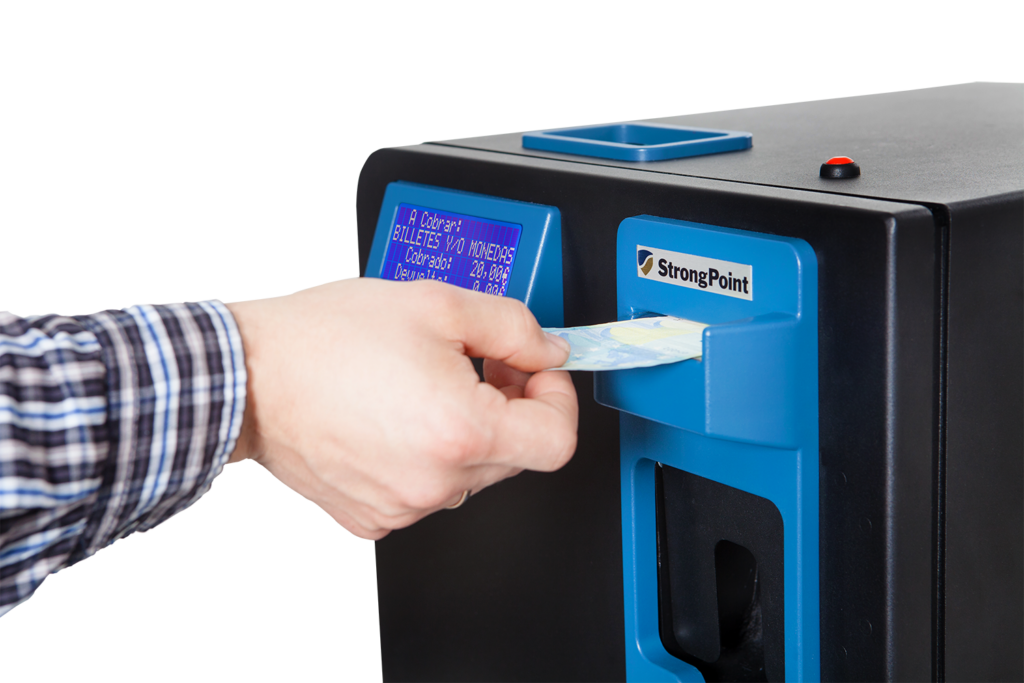 Compact Coin Recycler
Material: Steel casing
Width: 420 mm
Hight: 418 mm
Depth: 491 mm
Weight: 55 kg (excl. coins)
Contact us today
Interested in our solutions? We'd be happy to connect! Reach out using the form below and we'll get back to you as soon as possible.
Thank you for getting in touch. We will get back to you as soon as possible.