Scales and wrapping systems
Our scales and wrapping systems are the future of weighing and packing. Helping you with safe labelling, correct weighing and quick and easy packaging of goods in your store, regardless of whether it is cheese, fruit, vegetables, delicacies, fish or sweets that are to be weighed. StrongPoint is a proud partner and reseller of DIGI Teraoka in the markets of Norway, Sweden and the Baltics.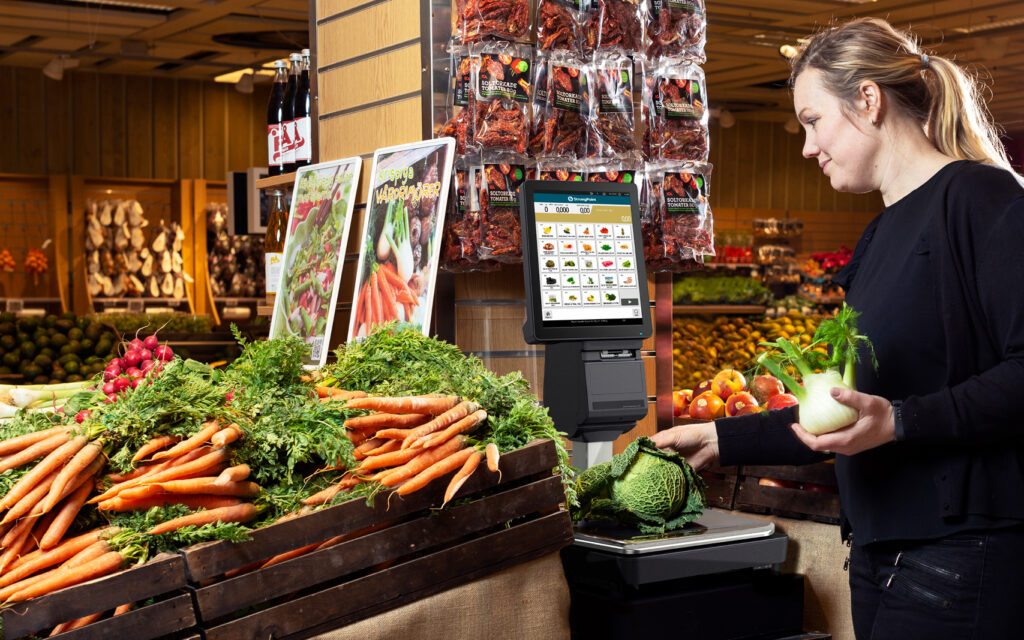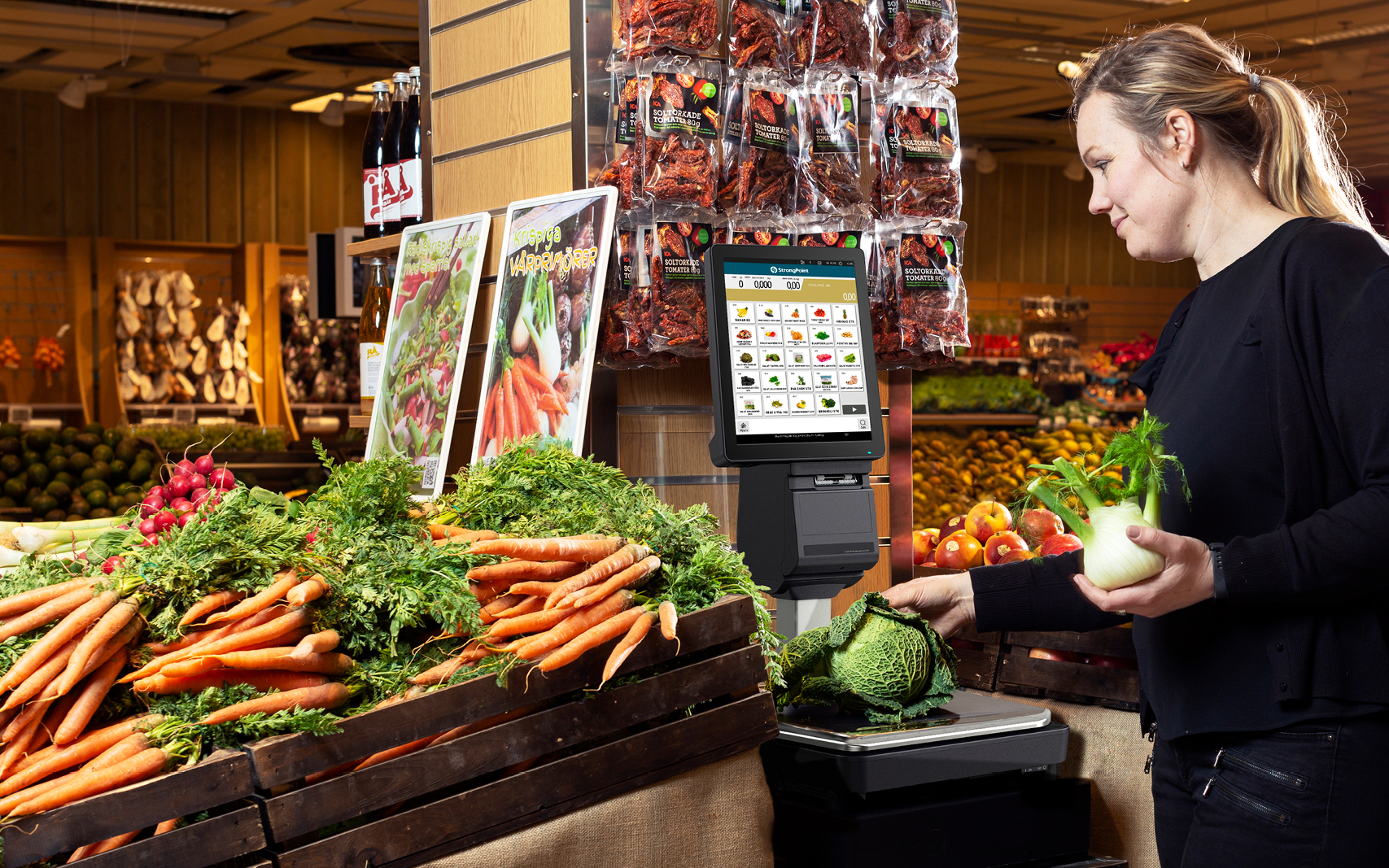 Scales for the entire store's needs.
We provide a wide range of scales for all departments of the store; delicatessen, self-scanning, checkout, warehouse, food preparation, kiosk and convenience store.
Packing in the store pays off
By having the ability to efficiently pack in-store, you can sell local assortment at a better price for both you and your customers.
Quick and easy labelling
With DIGI's unique linerless technology, the label uses as much material as the content requires, which creates savings for both the environment and the store.
Easy to keep track
Our software WEBWOP helps you keep track of information such as tables of contents and nutrition declarations. All of which can be printed on clear labels in accordance with local market standards.
Linerless – more label less worries
DIGIs unique linerless function allows all labeling requirements to fit on one label, at the same time making it as small as possible. Most of our DIGI products comes with DIGIs unique linerless-cutter. The labels can be printed in various layouts and sizes, with a variety of fonts and eye-catching design. In addition, the backing paper is removed and it's possible to get more out of each roll, which gives an environmental benefit producing less waste, reducing transportation while at the same time cutting the costs. The scales and wrapping systems are adapted to the local markets regulations and needs.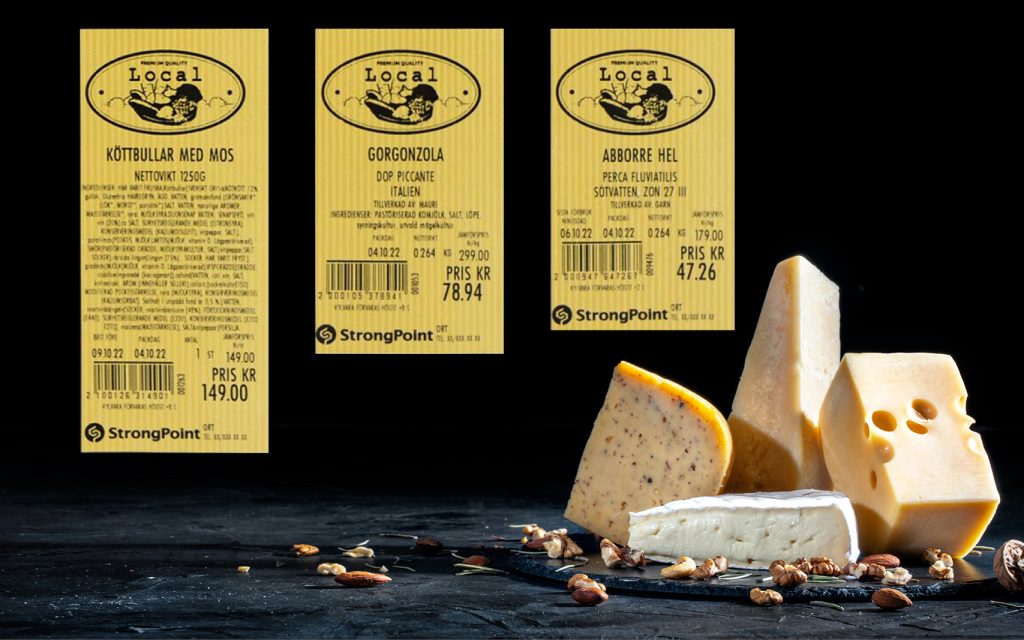 Flexible labels
There is no obstacle in flexible design of label sizes. With StrongPoint's solution it's possible to customize the labels' appearance with local messages or to highlight holidays and campaigns.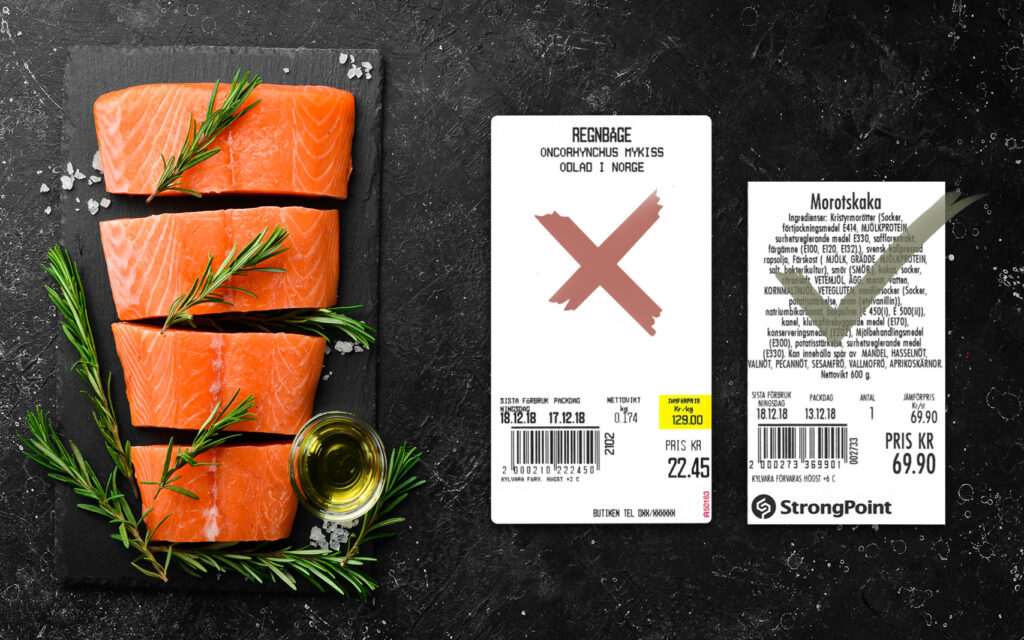 No need to change label roll
The same type of label roll can be used everywhere, the product's properties control the size of the label and the store don't have to change label roll when something requires a larger label.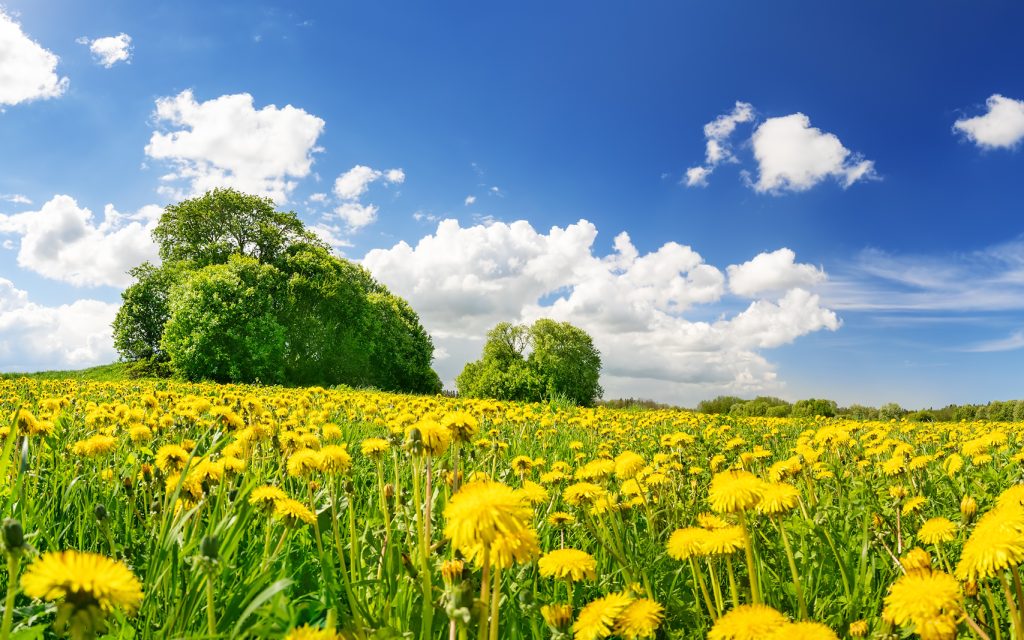 Environmentally friendly
Because linerless labels don't have backing paper, you get more labels per roll and reduce the overall material consumption. Better for you and better for the environment.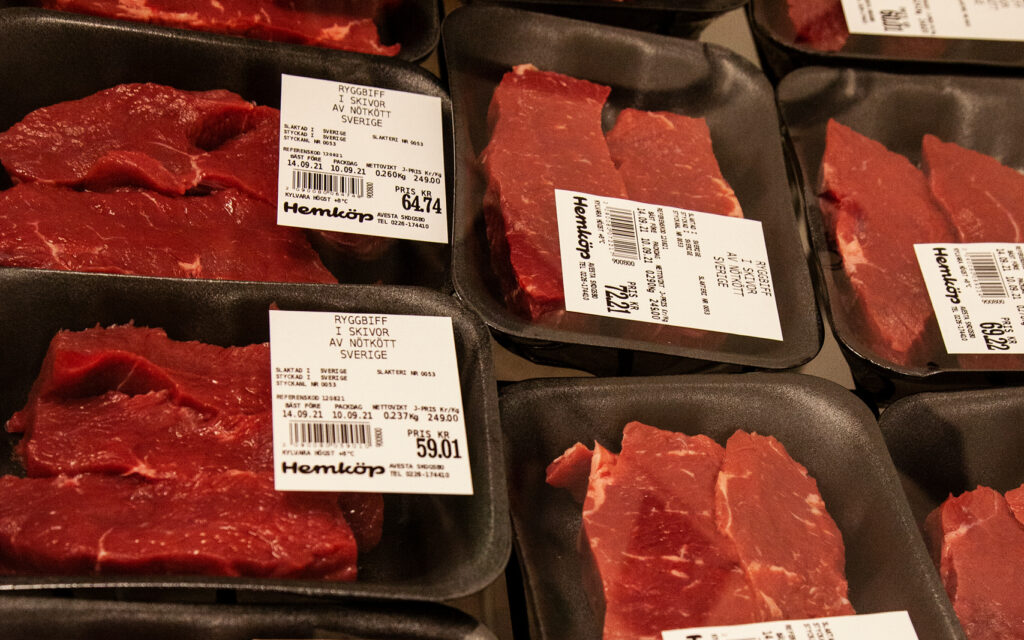 Clear table of contents
Labels with many ingredients get a large label while an item with few article lines gets a smaller one. Because the label adapts to the content you can always fit the information you need without worry.
Scales and wrapping machines for the entire store
StrongPoint provides a wide range of scales and packing machines that meet the entire store's needs. We can deliver the full range from easy control scales to advanced packing machines with automatic marking and weighing.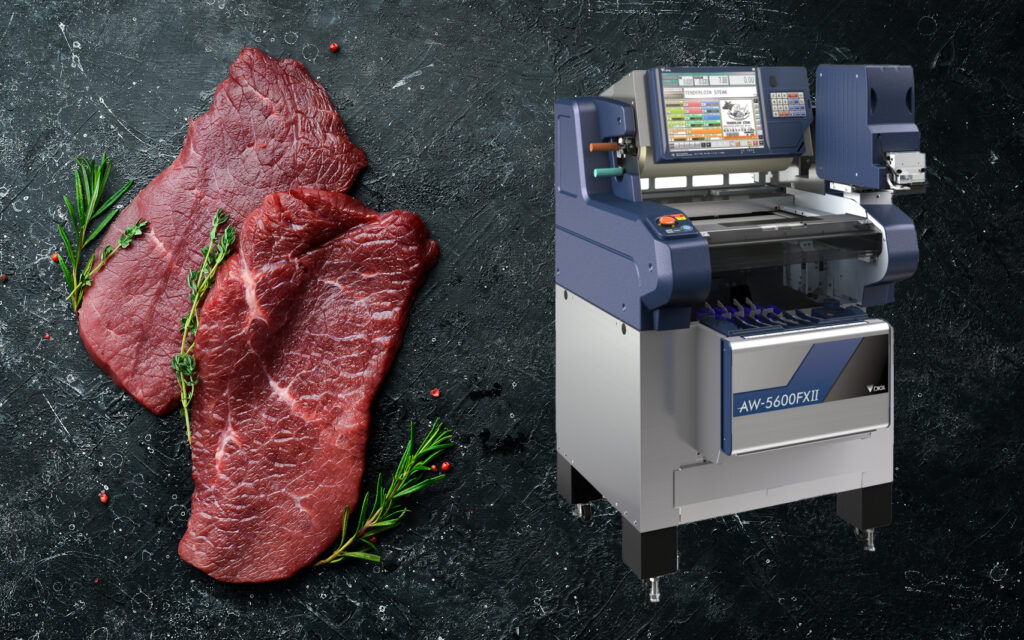 Wrapping machines
StrongPoint provides a wide range of wrapping machines for the stores' grocery packaging needs. The machines have both scales and label printers for fast and easy handling.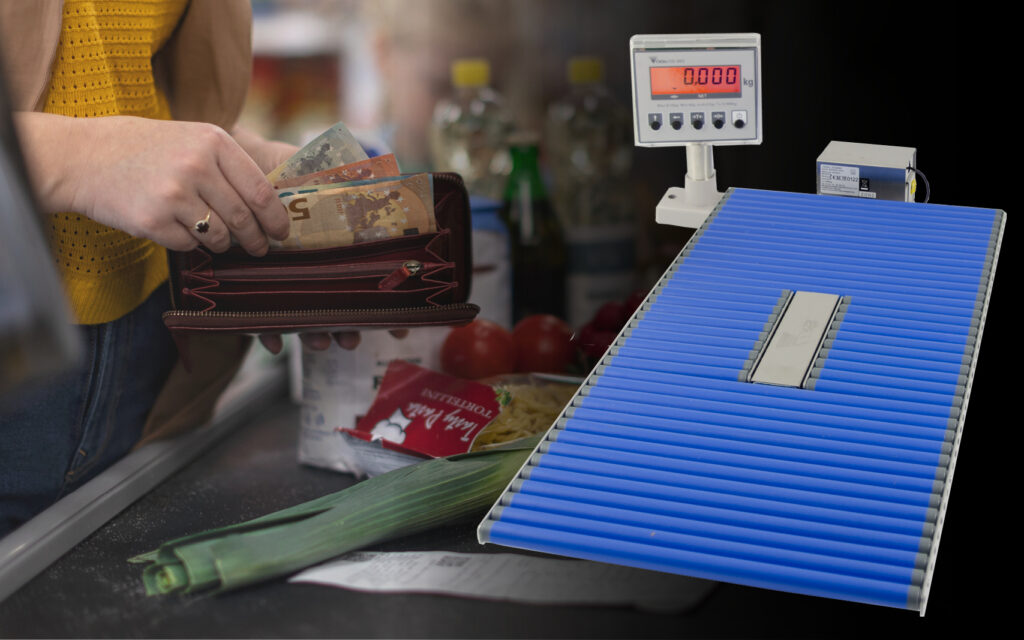 Checkout
Scales adapted for check-out counters and with the possibility to connect to cash registers and POS systems.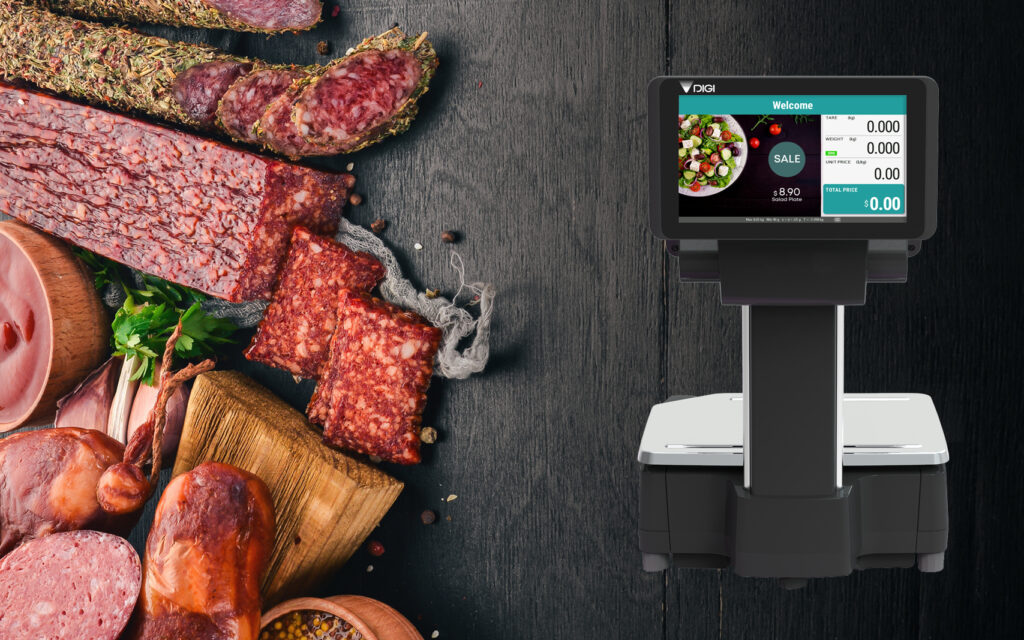 Delicatessen
With these scales, store staff can easily handle weighing and labeling in the deli counter, while customers can read the information on the customer-facing display.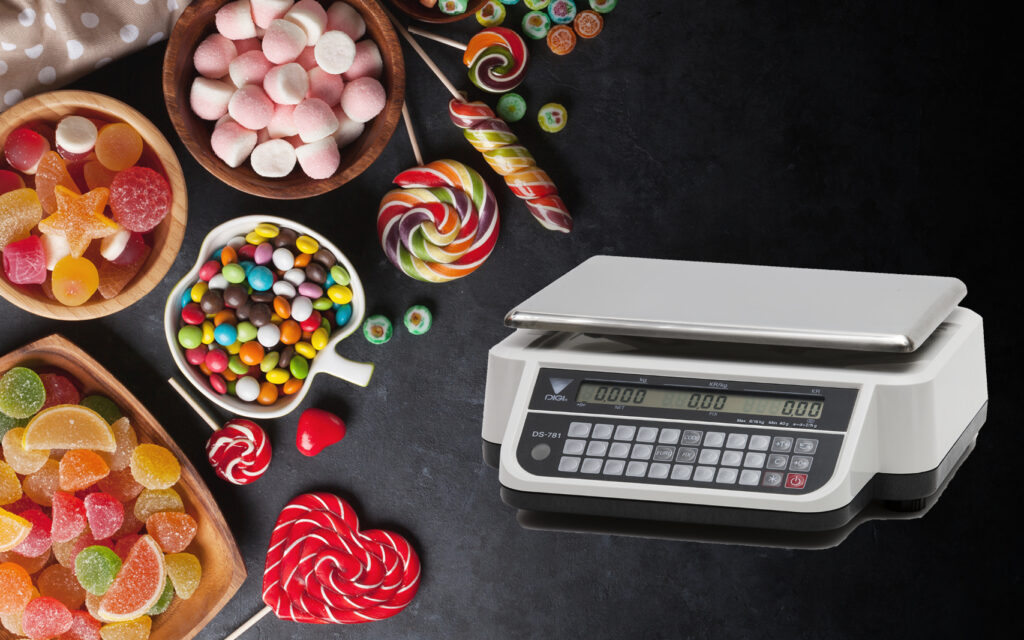 Kiosk – Convenience
Small and simple scales for the needs of smaller stores. The scales can also run on battery for marketplaces and events.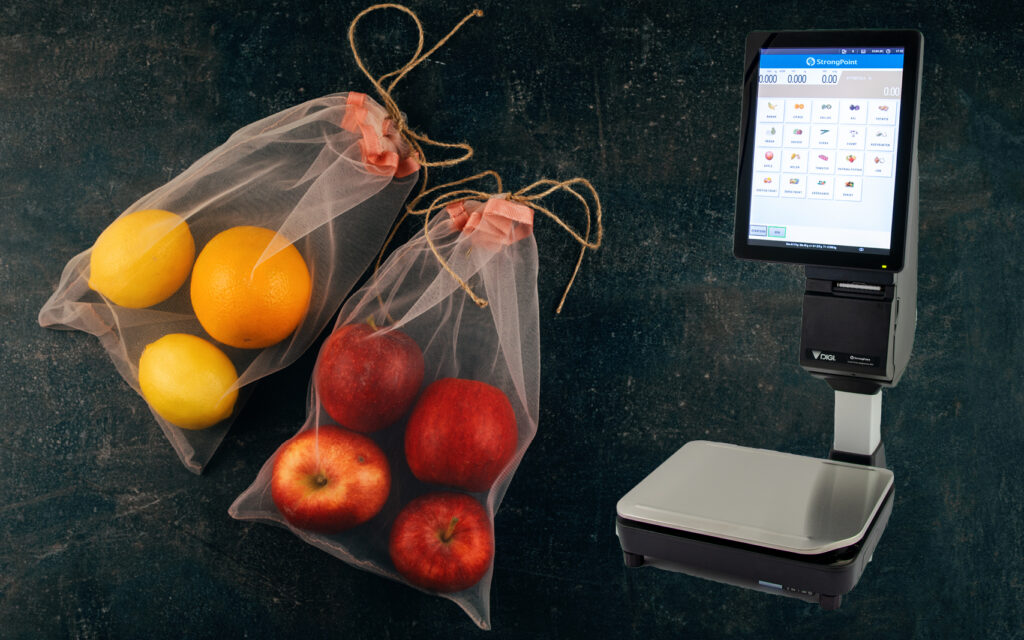 Self-service
Scales that allow the store's customers to weigh their goods themselves. With large screens and simple menu systems, they will find the right product without problems.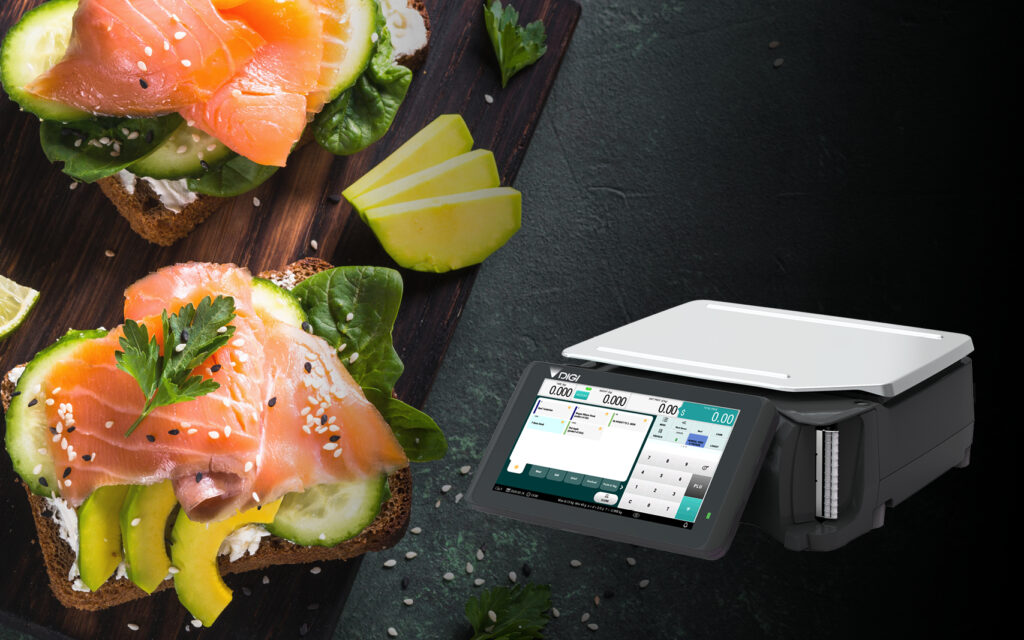 Price labelling
Scales for weighing and price-labelling goods in the backroom, cold sideboard or delicatessen counter.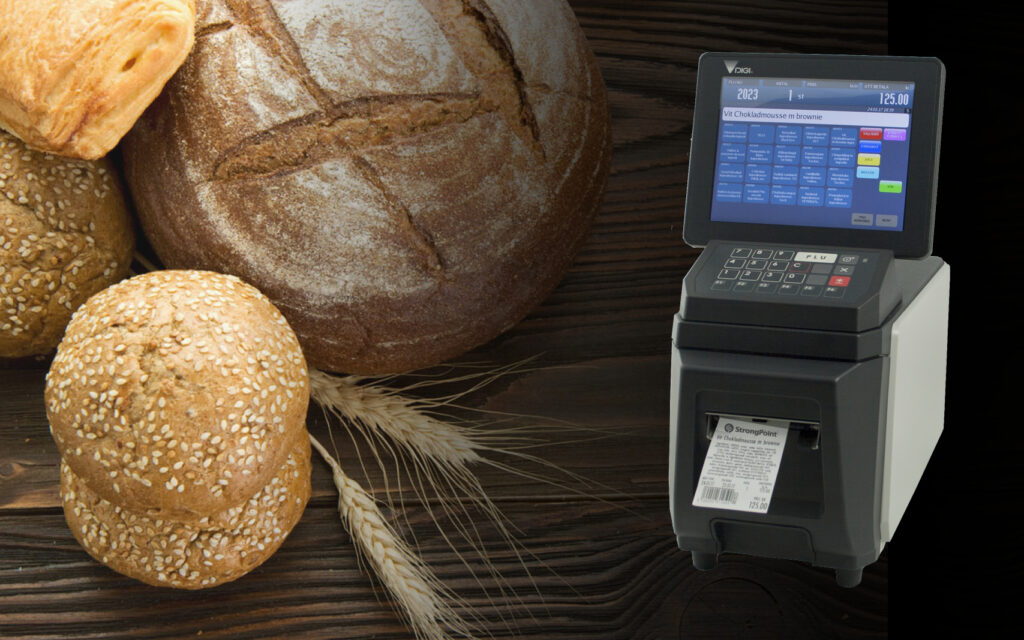 Printers
With printers, the store can easily print and label goods that they produce themselves in the stores' kitchens, restaurants or bakeries.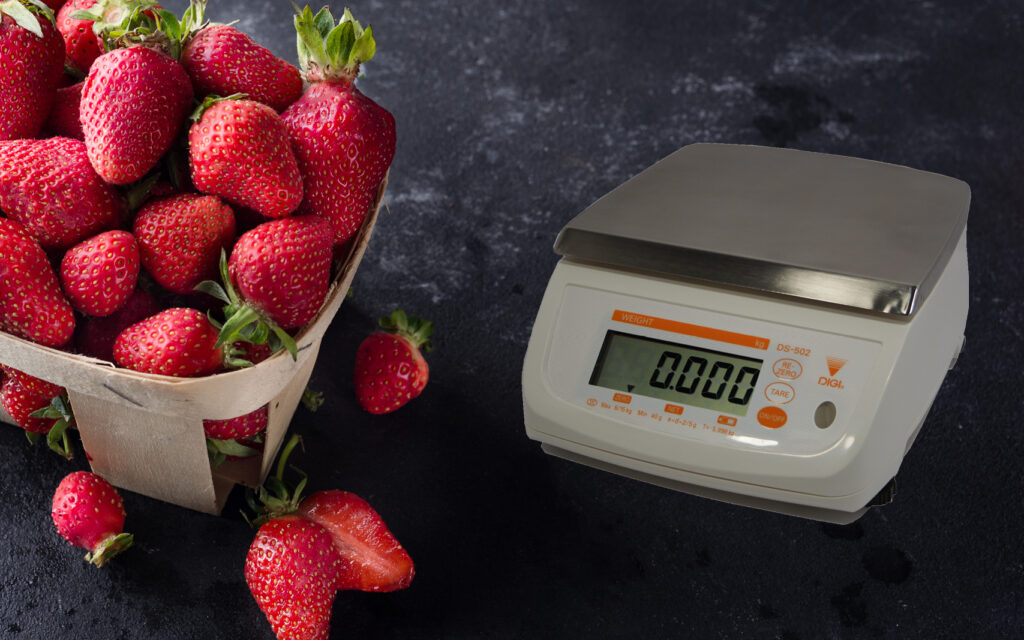 Control scales
Scales that are perfect for weighing incoming goods, measuring portions in kitchens or any other occasion where you want to quickly control a weight statement.
Award-winning Digi partner
StrongPoint is proud to be a reseller of Teraoka (Digi)'s smart weights and scales, a cooperation which we have had great success with. In 2021 Teraoka (Digi) awarded StrongPoint with the award of excellence in field service with a specific StrongPoint employee highlighted as a TVP – Teraoka Valuable Player.
The dream for the IT department
Read about how the scales and wrapping systems can work seamlessly in your day-to-day operation, always providing a full overview and customer support.
Continously updated
Our scale management software, which is part of our retail suite, is a cloud application running on Azure.
That means you will always have the very latest version and functionality available to support your scales and wrappers.
Interfacing with your scales from other applications is done through open APIs.
Customer support
At the IT department, you don't want to spend unnecessary time troubleshooting in the rare cases that something doesn't work properly. With StrongPoint, you have customer support to save you time and unnecessary headache.
Through our retail suite, the StrongPoint service desk can remotely control all connected equipment to help your staff and solve the problem as soon as possible.
Dashboard and analytics
When logging in to the retail suite you will have an overview of your scales and wrappers from chain level down to individual scale.
Here you will find a complete status of your equipment's health.
Contact us today
Interested in our solutions? We'd be happy to connect! Reach out using the form below and we'll get back to you as soon as possible.
Thank you for getting in touch. We will get back to you as soon as possible.