7-8% Profit
on e-commerce operations after only 6 months
From 0 to 12%
of all order bought online after 10 months
2 hours
a day saved with the grocery lockers alone
StrongPoint helps grocery retailer ICA Nära Bräkne-Hoby achieve grocery e-commerce profitability within 6 months
About ICA Nära Bräkne-Hoby
ICA is one of the largest grocery retailer in Scandinavia
ICA Nära Bräkne-Hoby is an ICA store in southern Sweden
The store only began providing grocery e-commerce in June 2020, due to the massive increase in demand driven by the Covid-19 pandemic
Size of the store: 1,500 m2 (16,145 sq)
Covid-19 began the e-commerce journey
The ICA Nära Bräkne-Hoby store is part of the ICA chain, the biggest grocery retailer in the Nordics. Many of the stores located in and around the biggest cities of Sweden have been providing e-groceries and the Nära Bräkne-Hoby, located in a relatively rural part of the country, was at the start of 2020 looking at how to tap into the growing e-commerce market.
Then the Covid-19 pandemic hit and they were faced with an immediate spike in local demand so they needed to act fast to ensure they maintained market share and responded to their customer needs. The cost of not doing grocery e-commerce now would be too high.
To be able to execute quickly the store turned to StrongPoint which is already a preferred supplier of grocery e-commerce technology for the store's group. Within just weeks StrongPoint was able to get the store up and running with its Order Picking solution and soon the need for Click & Collect Temperature-Controlled Grocery Lockers became apparent.
"At first we provided curb-side pick-up. The customers would call us when they arrived at the store and notify us that they had arrived, and a store associate would hand them their bags of groceries. However, this solution took a lot of time and it was impossible to concentrate on other tasks as the store staff could at any time be called to leave the store and deliver groceries to the customer. As demand grew, we needed a more efficient click & collect solution," Says Johan Ohlsson, store owner of ICANära Bräkne-Hoby.
Volume and capacity grew with Order Picking and Grocery Lockers
The question on the minds of every grocery retailer facing e-commerce is how to make it easy to manage, hyper-efficient and profitable. By implementing the combination of in-store picking and click & collect lockers, the ICA Nära Bräkne-Hoby store was able to reduce the amount of labor needed to both process and deliver the orders.
"Our customers love the grocery lockers and tell me it's the best thing we've done. Using click & collect lockers is one of the key reasons why our grocery e-commerce orders have increased so much so quickly."

Johan Ohlsson, store owner of ICANära Bräkne-Hoby
Since installing the grocery lockers from StrongPoint, the demand for online groceries tripled each week and, 10 months later, 12% of the store's revenue comes from online orders.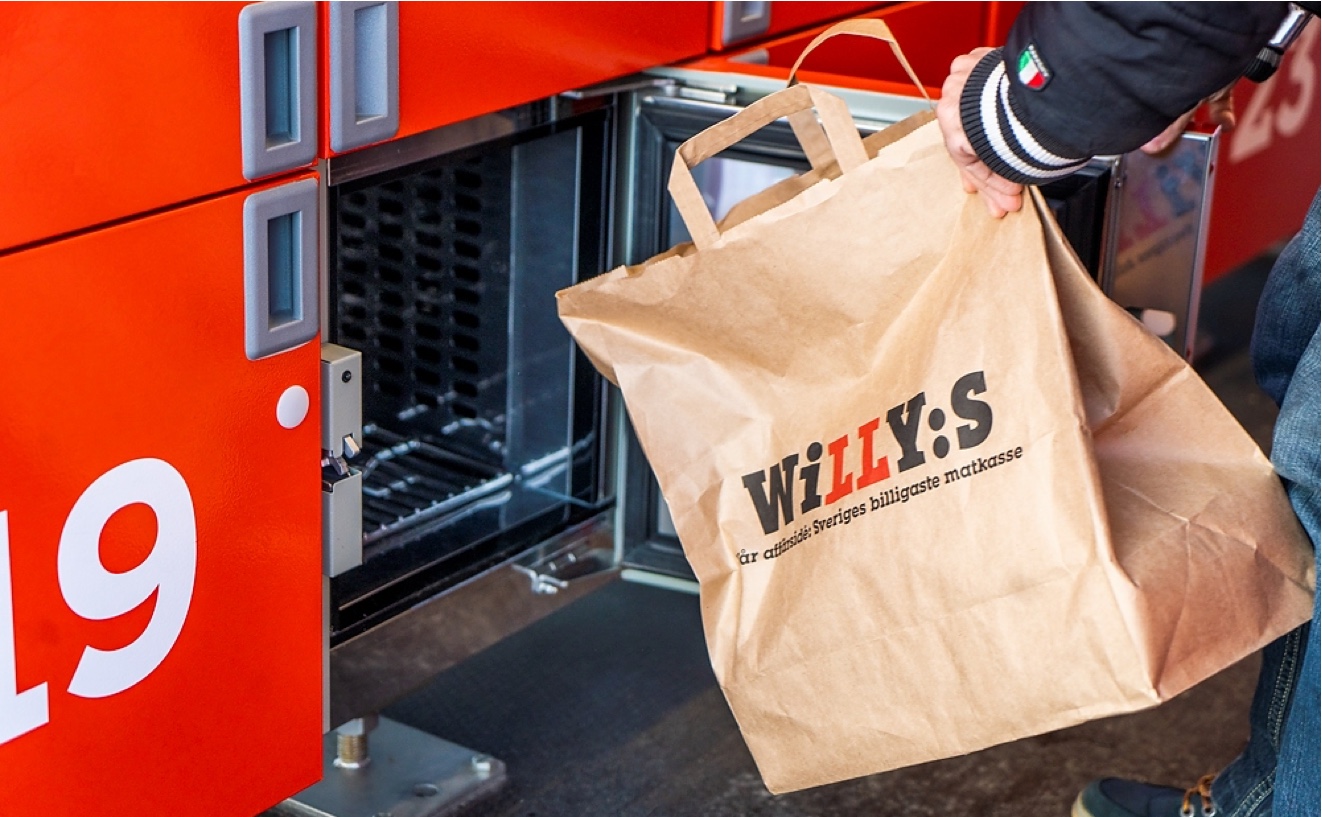 Grocery Lockers
Grocery lockers are the most efficient way to do click and collect, because you can place right next to your store and once the order has been loaded into the locker, no more labour hours are required. Its' a very practical last mile delivery solution for both you and your customers. Our grocery lockers come with quality as standard, designed in Scandinavia and built to survive even the most extreme weather conditions. We offer both regular parcel lockers and temperature-controlled lockers for groceries, as well as software for customer communication and contactless access.
Learn more
Outside is the new inside for grocery lockers
The Covid-19 pandemic has changed the dynamics of click & collect demand which for most people is something they associate with having to go inside the store to pick-up.
Now people want to collect their groceries outside, making it safer and faster. But the weather in northern Europe can fluctuate from below zero to over 30C. One of the reasons why the store chose StrongPoint lockers was their reputation for durability and their proven track record of grocery lockers purpose built for outdoor usage.
This change in consumer demand provided an additional efficiency saving as it relieved the grocery store of having to invest in storage infrastructure inside the store. "We don't use any temporary storage space as all online orders are picked and put directly into the lockers which saves us a lot of time and hassle," said Johan Ohlsson.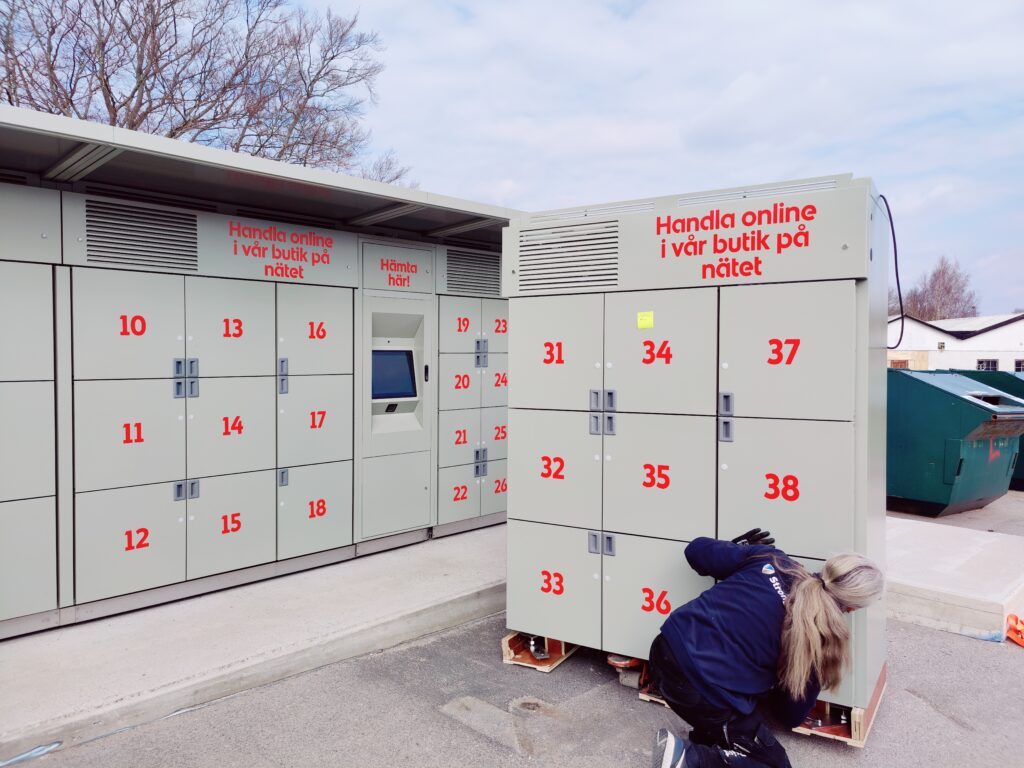 Efficiency savings from grocery lockers and order picking driving profitability
Using grocery lockers also saves staff time as it is more efficient to load orders than handing out bags of groceries in the store or bringing it out to customers in their car outside. The store saves on average at least two hours of staff labor every day because of the lockers, the equivalent of over 2 months' full-time work of a store associate over a year. A substantial saving that has had a direct impact on making their online offer profitable.
"StrongPoint's grocery lockers save a lot of time for both us and for our customers. In addition, it makes it easier for our store staff to focus on other tasks being interrupted on a regular basis to have to hand over the orders in person. According to our data our customers take less than one minute on average to pick up their order and we avoid customers queuing waiting to be served," said Johan.
The issue of reducing labor costs naturally leads to the biggest challenge with grocery e-commerce, achieving profitability. According to the store's own proprietary calculations for profitability, taking into account labor hours, depreciation of assets and more, Johan says they are hitting 7% profitability in the recent months and in January 2021 it was as high as 8%. There is a small surcharge on items ordered online but the primary drivers for profitability is the efficiency savings of the overall integrated solution, combining both the in-store picking and click & collect grocery lockers in a seamless workflow.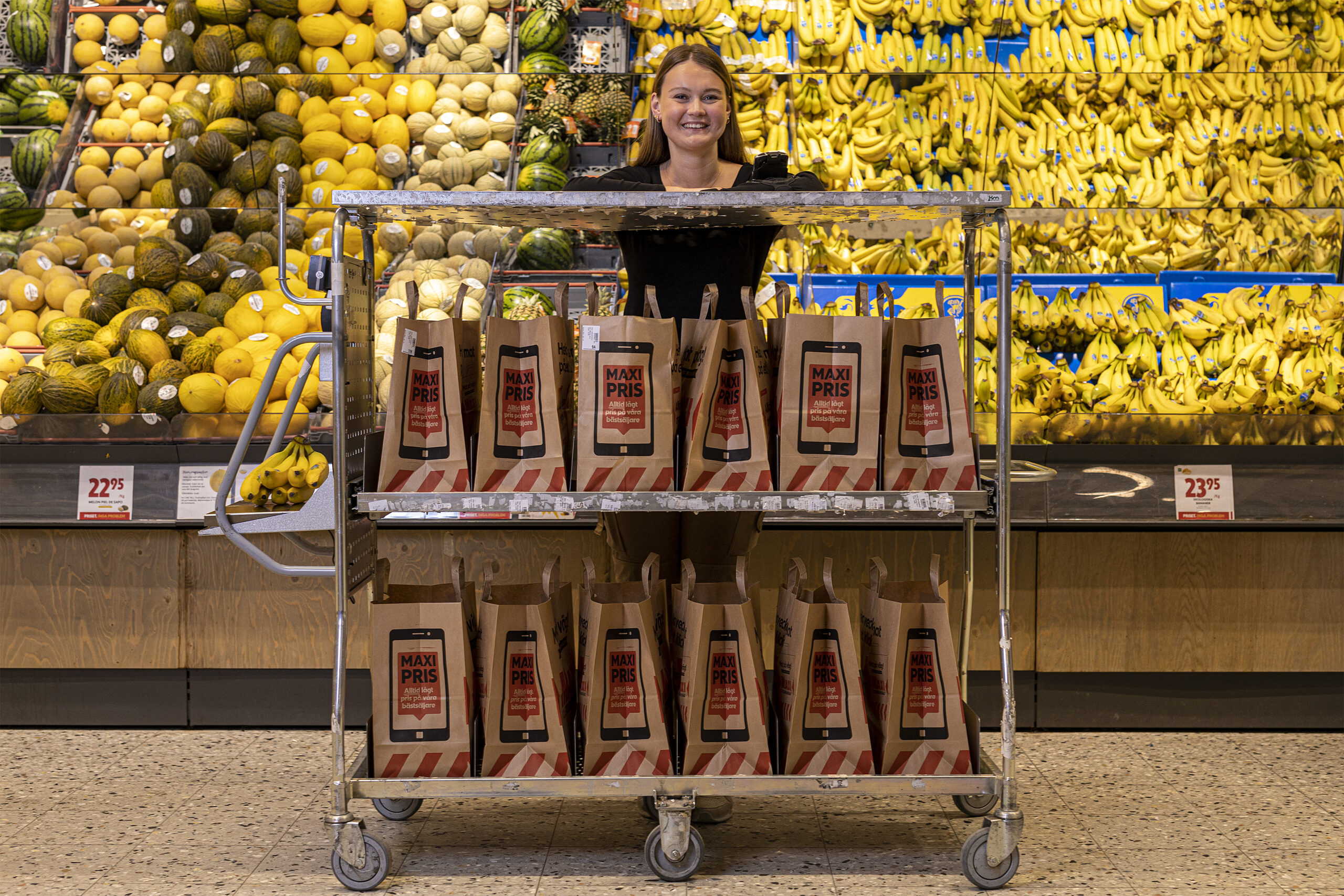 Order Picking
StrongPoint Order Picking is the world's fastest manual picking solution with customers reaching picking rates of 240-300 items per hour. It's a cloud-based solution designed to increase the accuracy and efficiency of in-store staff. Our technology augments manual processes to make them 99.99% accurate, and up to 7x more efficient than pen and paper.
Learn more
"We would not have been profitable without StrongPoint's grocery lockers and order picking solution."

Johan Ohlsson, store owner of ICA Nära Bräkne-Hoby
Strong recommendation
"E-commerce quickly became incredibly important for us, and this is where we are seeing the most growth. We have already invested in another grocery locker module from StrongPoint because demand is increasing, and we need more capacity." Says Johan.
In terms of which supplier to choose for e-commerce solutions, Johan is not in doubt:
"I highly recommend StrongPoint's products to grocery retailers. They have smart retail technology solutions which help grocery retailers to save time and simplify store operations, especially for e-commerce operations."

Johan Ohlsson, store owner of ICA Nära Bräkne-Hoby