EuroShop locker landing page
Thank you for your interest in StrongPoint's click & collect lockers at EuroShop. Scroll down for more information about the solution, key features and options + customer stories.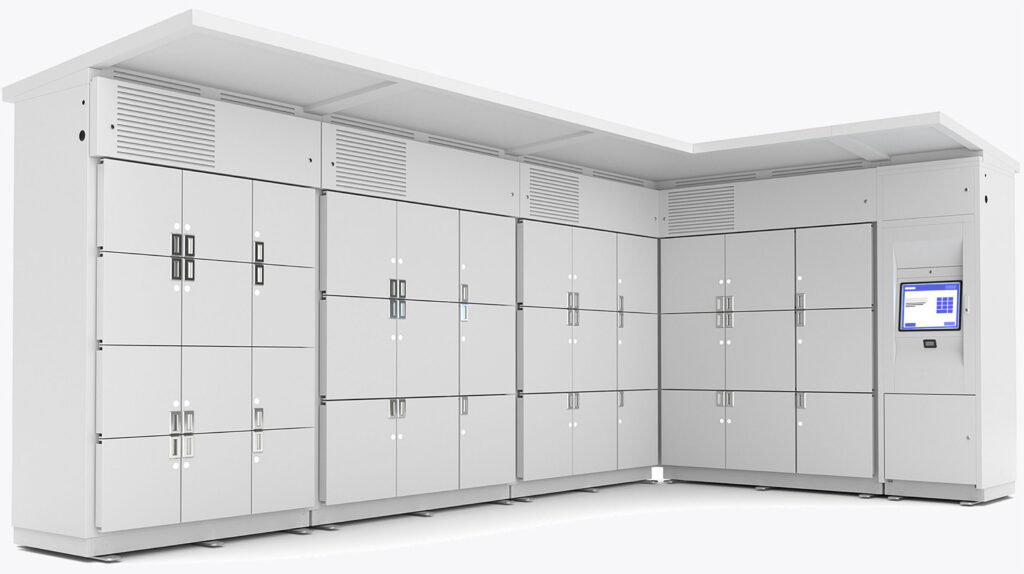 3 temp. zones
Our lockers can come with up to 3 temperature zones to
manage groceries (frozen, chilled and ambient – both
controlled ambient and passive ambient). Suitable for your full range of products.
Age verification
Our lockers can come with Yoti's age verification software built-in to create a safe and
efficient way of confirming your customers' age in the areas that allow for this technology.
Built to last
Designed in Scandinavia, our lockers are built to withstand even the toughest weather conditions. The lockers are built with galvanized, stainless steel.
Customer interaction
Our lockers can come with software to handle all parts of the customer communication. One less problem to worry about.
We supply click & collect lockers both for retail in general and the grocery industry
The key difference lies in the need for temperature-controlled compartments.
Grocery locker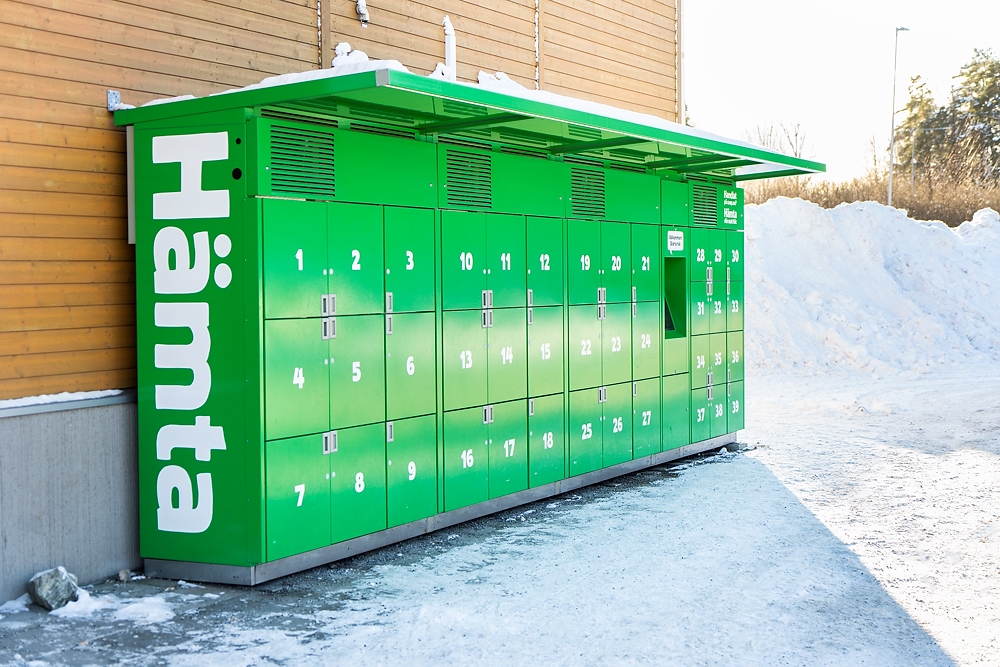 The grocery lockers come with temperature-controlled compartments, both ambient, chilled and frozen. An essential feature to be able to deliver all types of food ordered online, and for some types of medicines.
They also come with features for age verification features and bulky items, making sure that all items can be handled responsibly.
StrongPoint is biggest supplier of grocery lockers in the world.
Parcel locker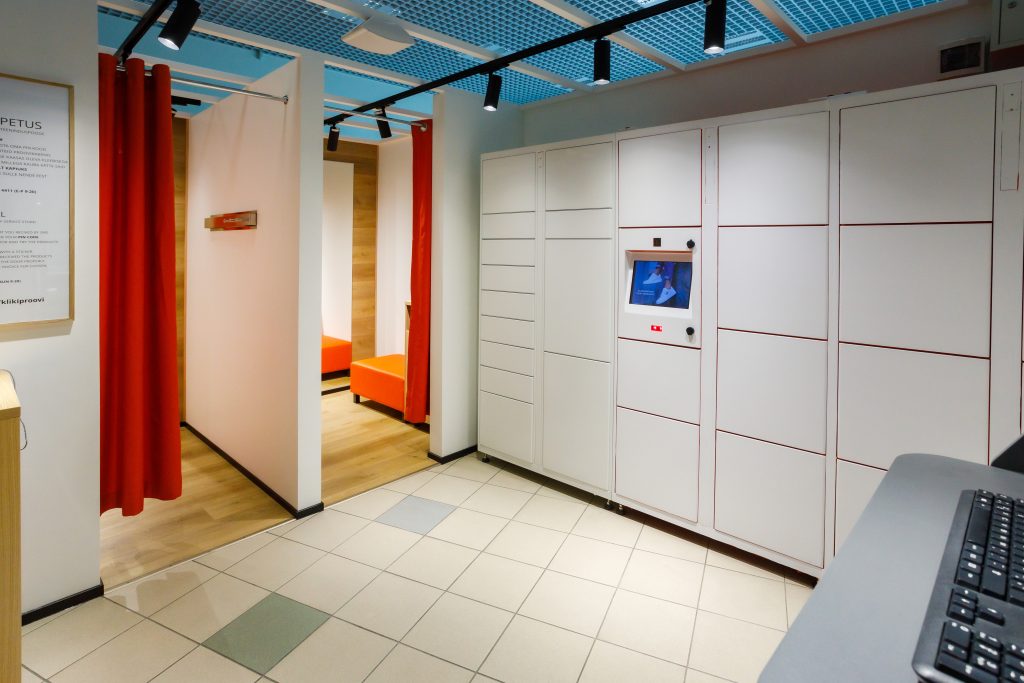 The parcel lockers work in the same way as the grocery lockers except that there is no temperature control for the compartments. Parcel lockers are designed for the other parts of retail such as fashion, DIY, pharmacy and more.
Many of us have become accustomed to using parcel lockers thanks to postal services and Amazon increasingly using the solution. StrongPoint's parcel lockers come with our easy click & collect software, can be opened both at the front and back and can also include age verification.
Convenient, contactless click & collect
Collecting an order from a locker is the fastest way to do pick-up for both the retailer and the customer. There is also no direct contact between customer or staff in case of illness, and you can allow pick-up after store closing hours. A win-win situation for all!
Fast pickup
Customers typically use 1-2 minutes from they get out of the car until the order is collected and they're back in the car. The store staff rarely have to do anything after loading the order in the locker and is therefore not interrupted while doing other work.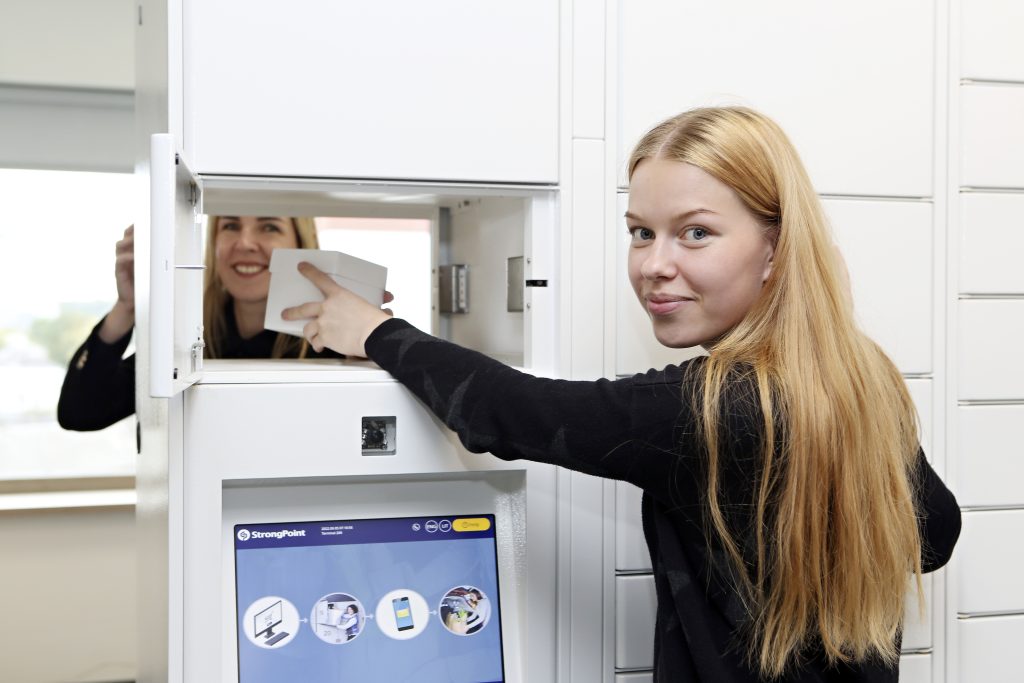 Share with other retailers
Our parcel lockers can come with a multiple-tenant function for shopping malls or any other co-operation between 2 or more retailers. The function allows the retailers to use the same locker with the same system integration.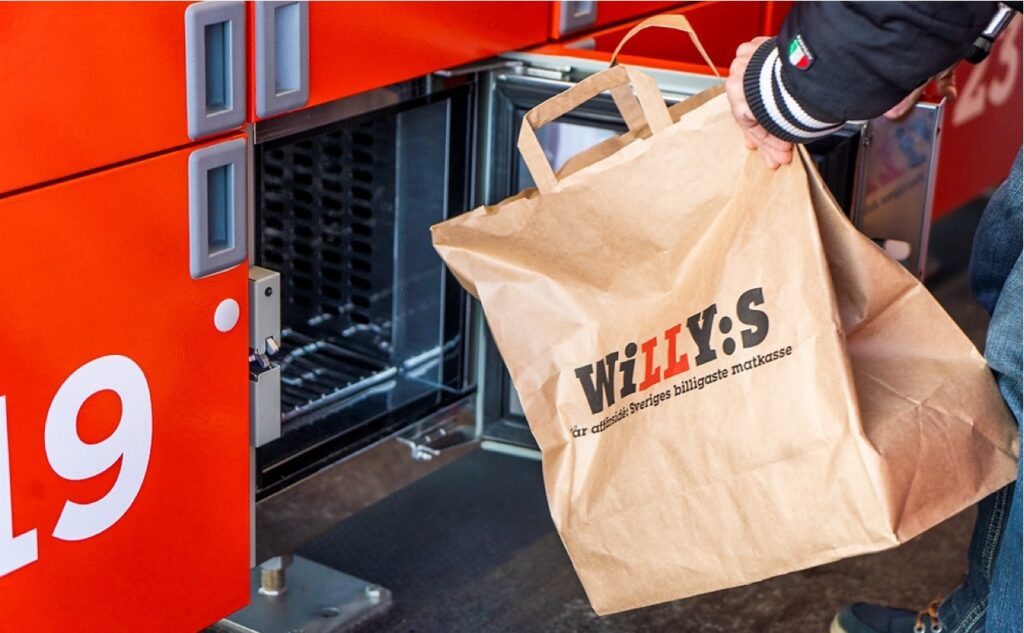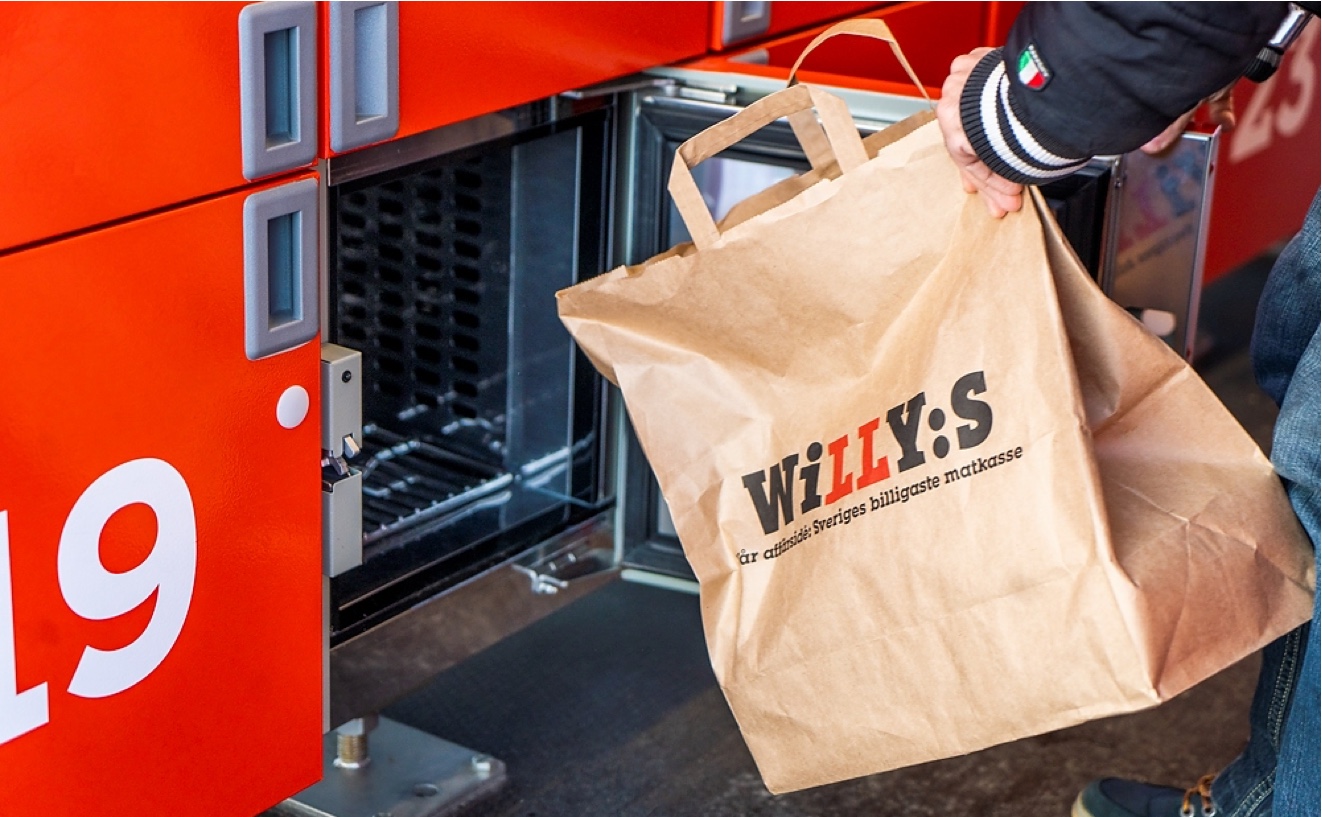 Self closing doors
Maintaining the correct temperature and thereby food quality is essential when dealing with groceries. Our self-closing doors is one of the ways we ensure that the grocery lockers is in accordance with all laws and regulations, so your customers get the best quality groceries.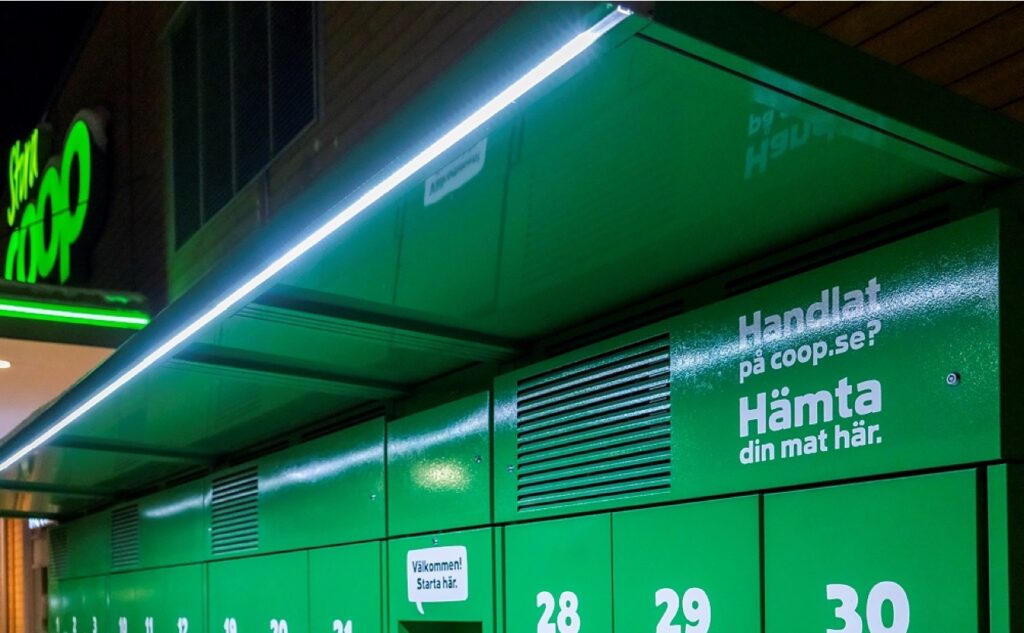 Indicative lights
When an order is collected the screen/phone shows which doors is open, and there is also an indicative door light to help guide the customer, or staff loading the locker. You can also get roof lights.
What our customers say
We are humbled by how happy our customers are with StrongPoint and our solutions. Here you can read a few quotes from some of today's users of StrongPoint's click & collect lockers.
Downloadable product brochures
Here you can download a onepager PDF about each solution.
Interested in a click & collect locker solution?
Reach out to us!
Thank you for getting in touch. We will get back to you as soon as possible.