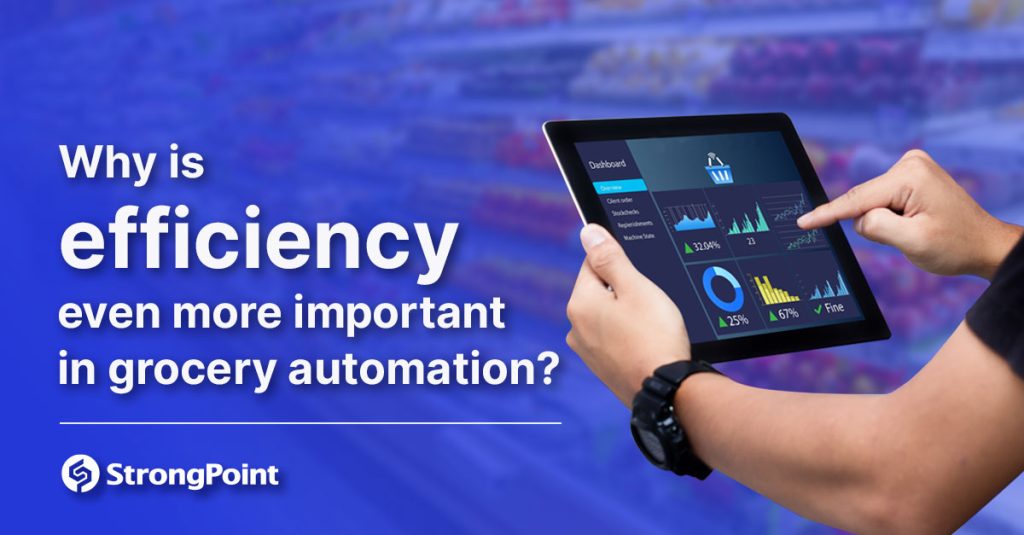 An industry of marginal bottom lines
Efficiency is paramount in grocery automation. By implementing automation in grocery operations, the efficiency of order fulfillment can be increased by a magnitude of ten or even twenty times, significantly speeding up processing times and reducing errors. However, it is crucial to scale and execute automation in a cost-efficient manner to ensure that it yields a profit.
In the grocery retail industry, cost considerations are vital at every stage of business development. Unfortunately, grocery retailing is known for operating on low profit margins. EBITDA (earnings before interest, taxes, depreciation, and amortization) margins typically range from 4% to 8%, and EBIT (earnings before interest and taxes) represents 2% to 5% of net sales, depending on market maturity and format. These margins are notably lower compared to other industries, where margins can reach as high as 30% or even 40%. This is mainly driven by the fresh and produce supply chain.
Despite the industry's low margins, there is potential to achieve greater profitability. To unlock this potential, it is imperative to shift one's mindset by embracing the next generation of grocery fulfillment methods and leveraging automation. Failure to do so can lead to inefficiencies, errors and poor strategies that quickly erode your bottom line.
Automation to the rescue
Technological advancements such as robotic picking, AMR support and humanoids are addressing these challenges. By implementing automation, grocery retailers can create fully automated facilities that incorporate various last-mile delivery options and click-and-collect services. Such facilities have a profound impact on how consumers shop and collect their orders, ultimately influencing the bottom line. For example, leveraging of software and AI algorithms can optimize the allocation of locker slots and delivery times based on demand patterns, ensuring more accurate planning and resource usage.
Moreover, the rise of artificial intelligence is inevitable and cannot be ignored. AI-powered algorithms offer robust optimization capabilities that drive efficiency throughout the grocery automation ecosystem. Additionally, humanoid robots are emerging as valuable assets, capable of working long hours without succumbing to injuries or fatigue. These robots support management and staff by taking over traditionally non-robotic tasks, further improving overall operational efficiency.
Lean on automation experts for guidance
At StrongPoint, we are dedicated to shaping the future of traditional retail. Our team comprises forward-thinking engineers, futurists and mathematicians who are committed to enhancing efficiency and profitability for grocery retailers. When we say we are obsessed with efficiency, we mean that we are committed to helping grocery retailers achieve higher levels of profitability.
We consider the complete value chain of a solution, recognizing that it extends beyond the picking stage. Our solutions encompass best-in-class technologies and deliver the highest value for money to our customers. What sets us apart is our unique expertise: having operated, designed, built and maintained automated grocery solutions and warehouse management systems, we possess a comprehensive understanding of the value of each process and the needs of every stakeholder.
The ultimate takeaway for you is that efficiency plays a vital role in grocery automation, and leveraging technological advancements can revolutionize the industry. By embracing these innovations and partnering with a company like StrongPoint, grocery retailers can unlock greater profitability, optimize their operations and join us in determining the future of this industry.
Read more about automated micro fulfilment centres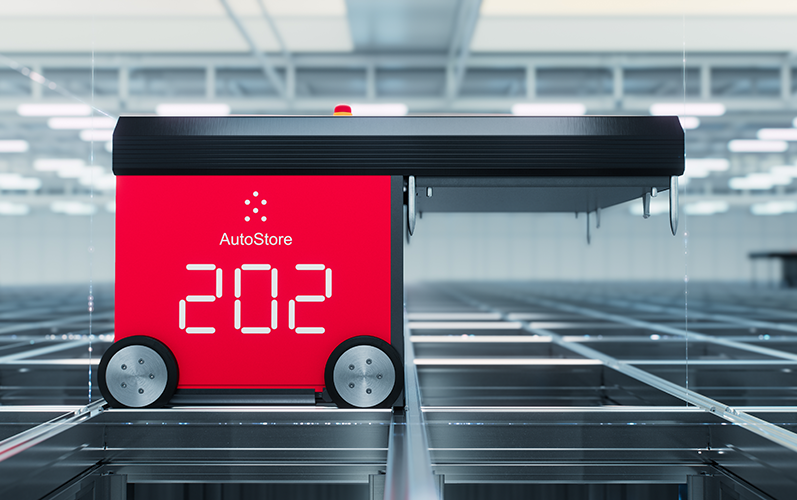 Micro-Fulfillment Centers (MFC)
Store up to 4x more items in the same space, and have them retrieved by robots. by As an AutoStore partner, StrongPoint offers hyper-efficient micro-fulfillment solutions tailor-made for grocery retailers and other industries. But there's more: StrongPoint will soon be the first in the world to install an AutoStore grid with a frozen zone for automated picking of frozen items.
Learn more