Webinar – Top 7 things to consider when doing grocery automation
In this webinar we you can hear our automation expert, James Palmer, discuss the top 7 factors to consider when automating in the grocery industry. James is the Director of Professional Services at StrongPoint with a focus on automation, and has previously worked with Ocado, Asda and Pepsico, to mention some. A must-see webinar for anyone thinking about automating in the grocery sector!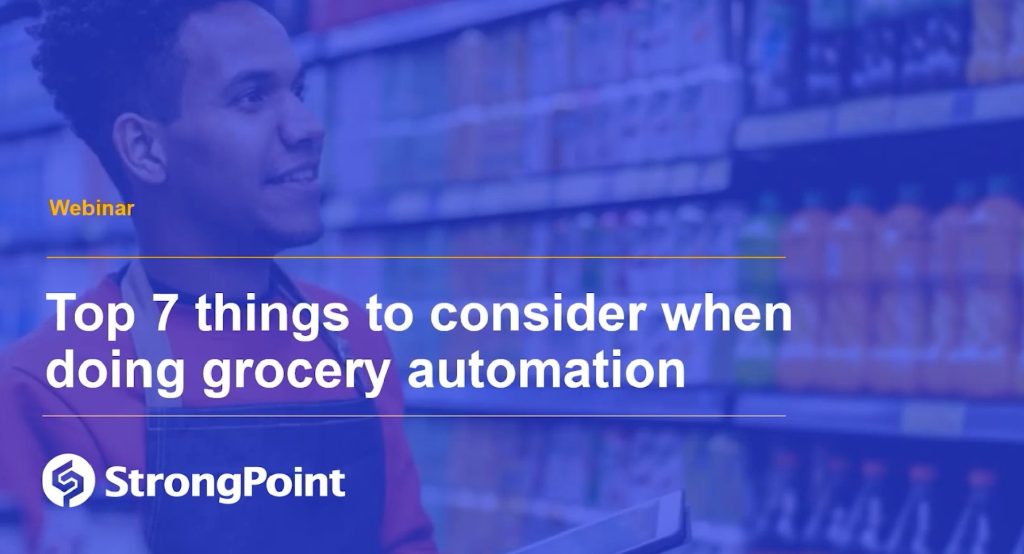 Blog posts from this webinar
Our motto is "Retail technology in every shopping experience for a better and smarter life."
But what exactly does that mean when faced with so many options for grocery automation?
In this series of blog posts, we will cover seven key considerations when integrating automation solutions, be they large or small, warehouse or store-based, fulfilling direct-to-consumer or when replenishing your stores.
Why listen to us though?
Because we're obsessed with efficiency. Efficiency is what our customers need to stay alive in this increasingly competitive field, and we know how to improve your margins across the entire value chain. We've been doing it for over 35 years, and we're backed by a workforce of 500+, the majority of whom are engineers, designers and technicians, and who are all experts in their fields.