Micro-Fulfillment Centers (MFC)
As an AutoStore partner, StrongPoint offers hyper-efficient micro-fulfillment solutions tailor-made for grocery retailers and other industries. By combining automated order picking with StrongPoint's best-in-class manual order picking and last mile solutions, warehousing and e-commerce can be executed at extraordinary levels of efficiency.
Micro-fulfillment with a frozen zone
StrongPoint is installing the world's first AutoStore solution with an automated frozen zone. This saves hugely on energy and space and simplifies the picking workstream.
Background in
grocery industry
Our background is in groceries which demands more complex solutions and integrations with last mile services.
Hyper-efficient
Automated picking from AutoStore is the fastest fulfillment solution per square foot.
Hyper dense
The solution utilizes space optimally and has the highest storage density of any automated storage and retrieval system (ASRS), making it ideal for small grocery stores and a variety of other space-restricted retailers.
What is a micro-fulfillment center?
A micro-fulfillment center (MFC) is a small-scale, often partially automated warehouse that can be placed in urban areas or even in the back of large stores. It is generally a smaller version of large customer fulfillment centers (CFC), which are typically placed in rural areas due to cost and space requirements.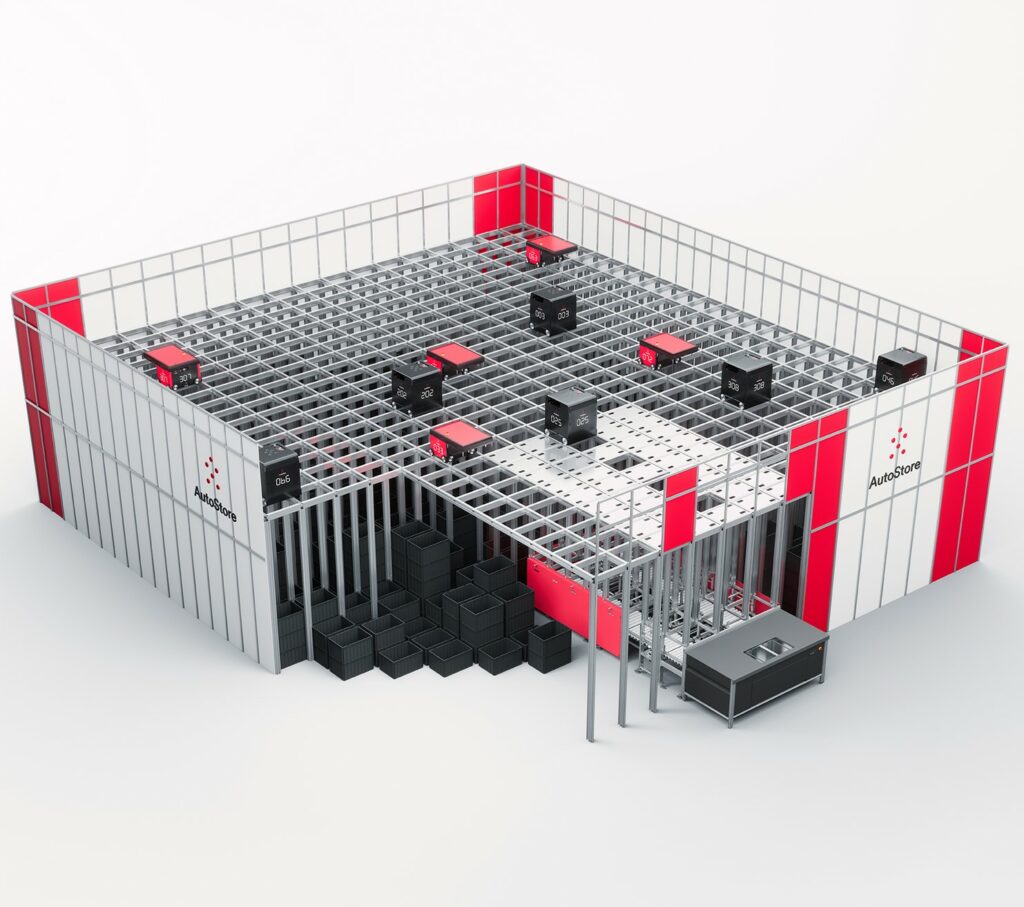 MFC often integrates an automated goods-to-worker picking system.
The key reason to invest in micro-fuflilment is to maximise storage capacity and to deliver more orders faster, thereby reducing labor and costs associated with storing products and fulfilling orders.
AutoStore has the world's densest automated solution, allowing for the most optimal use of space possible in any warehouse. AutoStore's cube storage system, together with StrongPoint's software and set-up, allows for items to be picked automatically and at remarkable speed.
Do you need to fit more items into your warehouse and have them automatically picked at incredible efficiency? Then an AutoStore micro-fulfillment center, in cooperation with StrongPoint, is ideal for you. Virtually any type e-commerce fulfillment can be tailored for automation.
We are building the
world's first AutoStore solution with a frozen food zone!
StrongPoint has been chosen to design and install the world's first AutoStore solution purpose built for groceries with three temperature zones: ambient, chilled and now, frozen. This is based on AutoStore's new solution to automate the storage and retrieval of frozen items.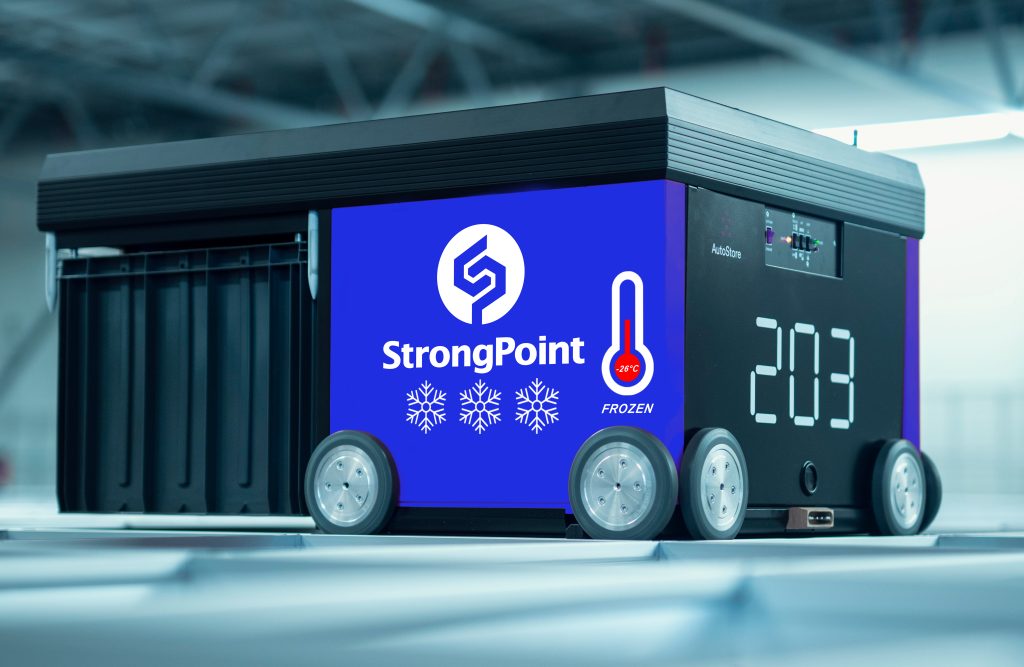 How does it work?
Grocery retailers and wholesalers have often used manual picking for frozen items when automating their e-grocery fulfillment services.
Now grocery retailers can automate with AutoStore at all three temperature zones, boosting efficiency and significantly decreasing energy bills. In this world's first installation, energy costs are expected to be reduced by more than 30%.
Boosting efficiency
By placing more items into the AutoStore grid, picking efficiency can be further improved.
Easier and safer for staff
Staff no longer have to pick from cold rooms where they need to wear extensive protective clothing.
Substantial energy savings
By adding frozen items to the AutoStore grid rather than picking them manually,
energy consumption will decrease approx. 30-40%.
Want to know more?
StrongPoint offers free workshops to help plan and design a complete automation set-up, integrated with our world-class last mile solutions.

The first grocery-focused AutoStore partner
StrongPoint is the only grocery-focused AutoStore partner and is uniquely situated to maximize the potential for grocery retailers and wholesalers with our experience in the sector. How to set up the warehouse space, handle items of different temperature zones, integrate with seamless last mile options and combine with manual picking for some items are all part of our expertise areas. StrongPoint can ensure the operational speed in the entire process.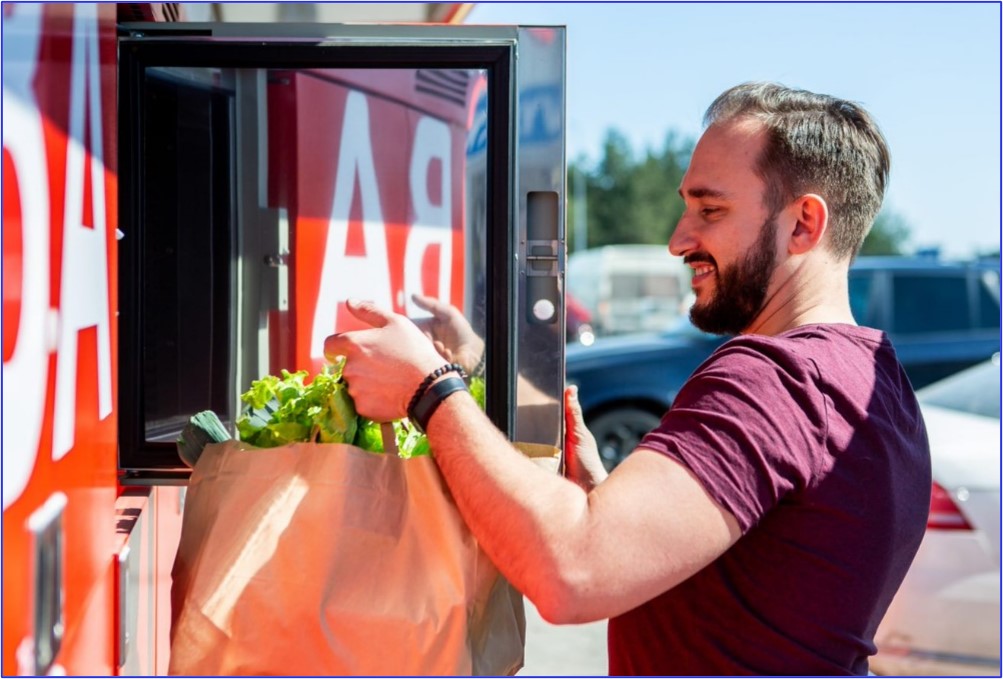 Last mile integration
StrongPoint has the market's most complete last mile solution portfolio, handling both all forms of click & collect and home delivery. Want to deliver products directly from the warehouse to the customer? We can integrate seamlessly the most efficient solutions in the market.
Energy conserving
The robots used in the MFC requires extremely little energy. In fact, 10 robots use the same amount of energy as 1 vacuum cleaner. Smart innovations and avoiding unnecessary drains on energy consumption, such as light and heating, are key. With the new integrated frozen section, approximiately 30% of energy costs associated with frozen goods is reduced.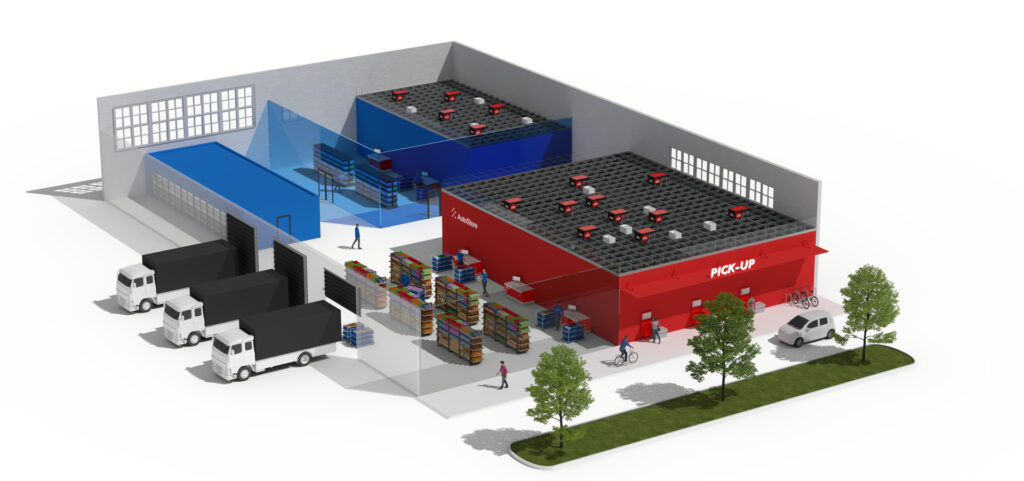 Consultancy regarding drawing the entire storage plan and operation
Profit from our experience! We can help plan how the storage facility could look like and where and how each part of the process can be executed for optimal efficiency. Having the full process in mind is what really separates us from the rest.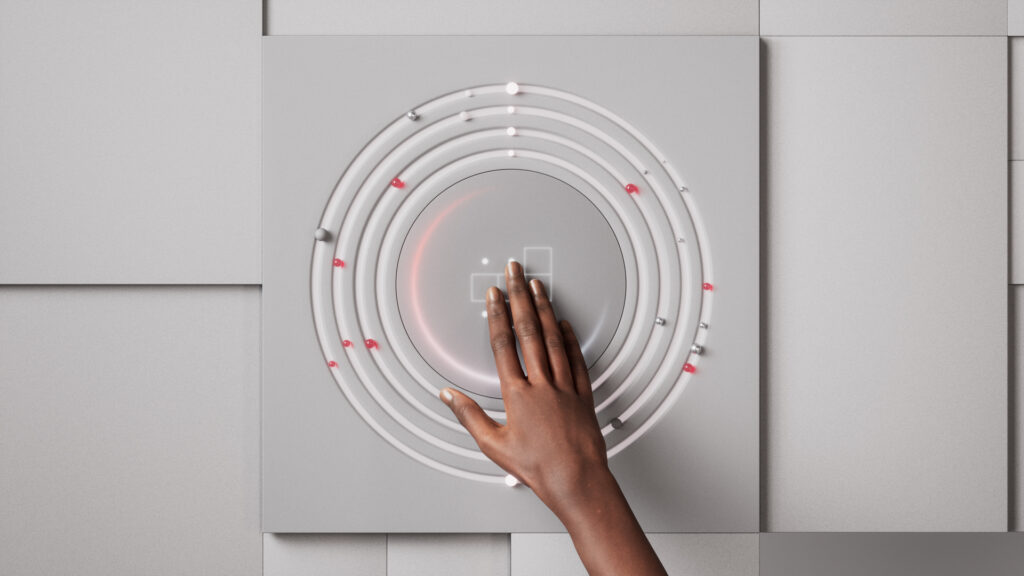 Smooth system integration
The solution has been connected to hundreds of different warehouse management systems around the world with ready-made APIs.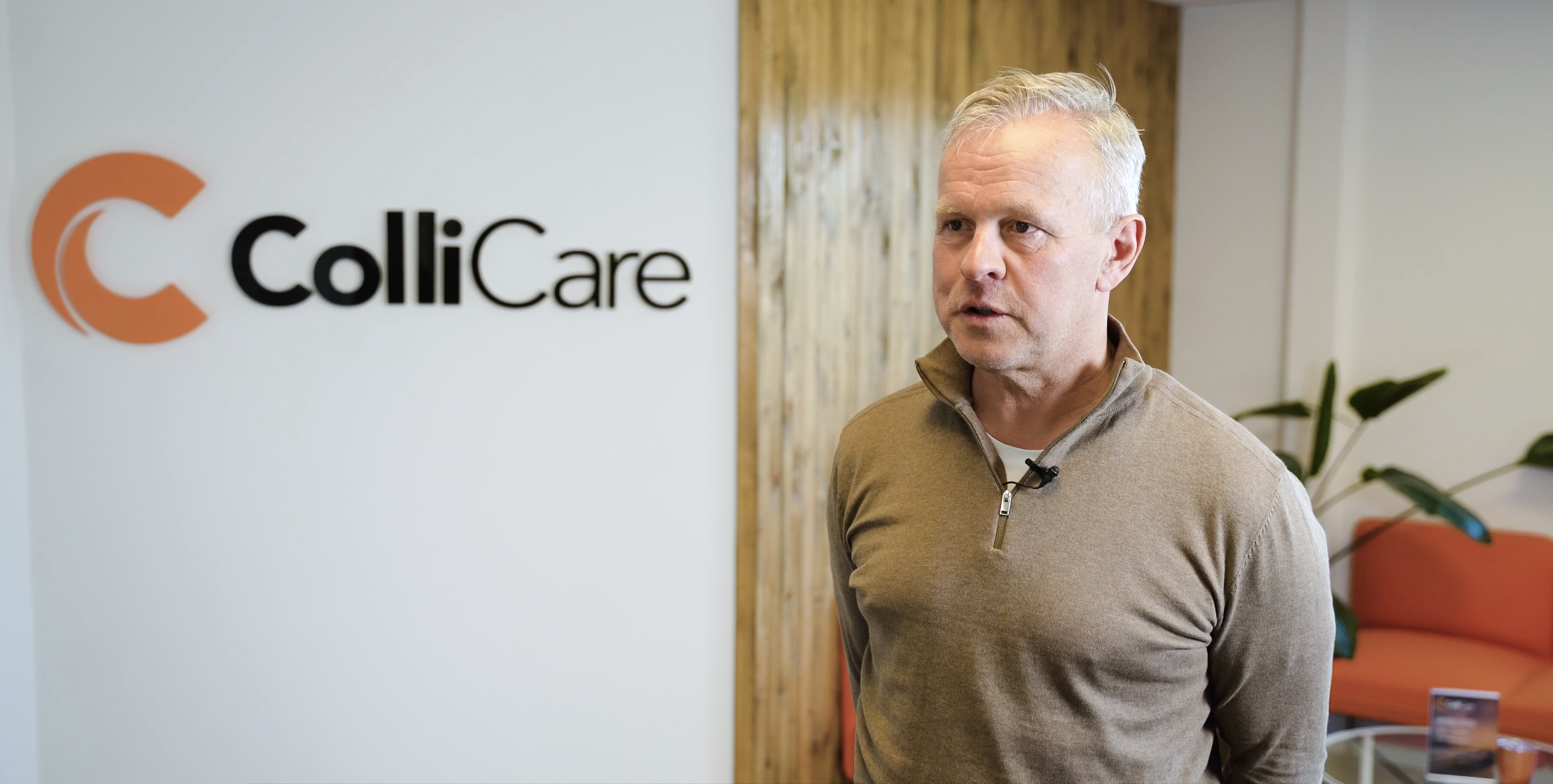 "We know that the grocery industry, one of StrongPoint's key markets, is very demanding. So we knew that with StrongPoint, we would get a team working to the highest of standards and  who is obsessed with efficiency." Ole Bakurowitz, Product Manager at ColliCare
Two efficiency-obsessed Norwegian companies
StrongPoint and AutoStore are both headquartered in Norway, and both work tirelessly to help improve efficiency for our customers.
Integration with last mile and picking non-automated items
StrongPoint's automation offer can help boost the overall efficiency of an e-grocery solution beyond automation, and it can be tailored for non-food e-commerce too.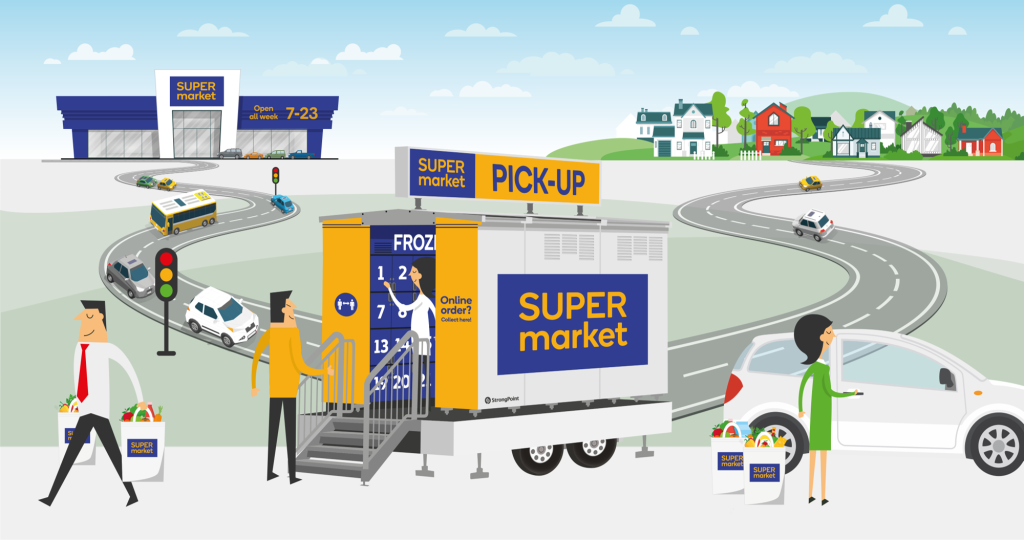 When it comes to groceries, many SKUs are simply not appropriate for automation. From fast-movers to certain bulky items, it makes more sense to pick these manually.
And you still need to get those orders out of the warehouse door, fast. Perishable items need hyper-efficient last mile integration, from home delivery to click & collect. Many other e-commerce consumer goods, from home wares to clothing and books, also demand rapid fulfillment. We've got you covered there.
With StrongPoint you get single-provider access to the world's most efficient manual order-picking solutions and fully seamless integration into our multiple last mile options, from grocery lockers, quick-commerce pickup or home delivery, covering a range of goods and types.
One-stop-shop for all your e-grocery needs, from manual to automated to last mile.
The parts that make the magic
There are a few parts that are essential for a productive and hyper-efficient micro-fulfillment. Here is a closer look at the specific components.
The grid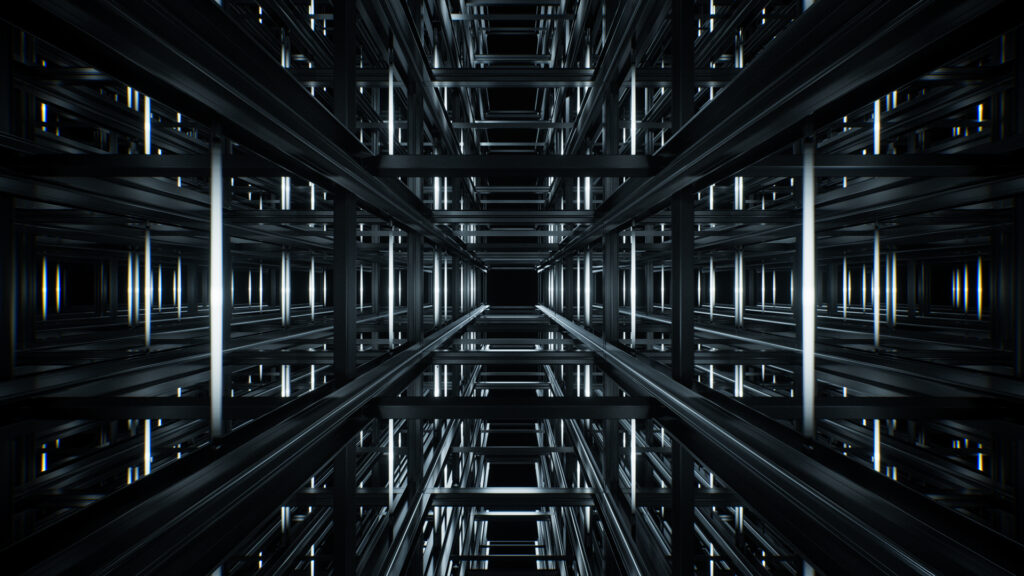 The aluminum grid is what holds everything together. This is the infrastructure for bin placement and the rails which the robots use to maneuver around and find the rights bins with the right products. The size and shape of the grid is restricted only by the warehouse itself and can expand in all directions.
The bins
The bins are the containers for your products. The bins used in our solution are a strong construction made from a durable material. With gentle robot handling they can last an unbelievable long time. Every bin is marked with a unique number that is stored in a database and printed on the label of the bin. The bins are available in different heights and materials, you can even divide a bin into different compartments in order to store different products in the same bin.
The robots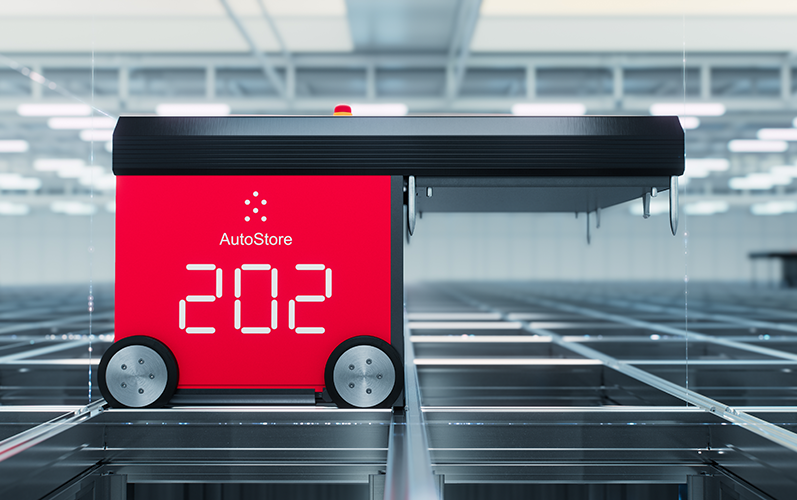 The robots are the actual workers of the system. They race back and forth along the grid and collects the products you need. They work around the clock and are charged automatically every time they brake or lower a bin. When more charging is necessay, the robots to this themselves at the right time to avoid excessive charging. This results in a healthy battery and the robots have been working tirelessly for over 15 years. The robots diagnose themselves every second and will report the smallest inconsistency of their data. Should a robot get called to the service mezzanine, it will automatically be replaced by another robot.
The manual picking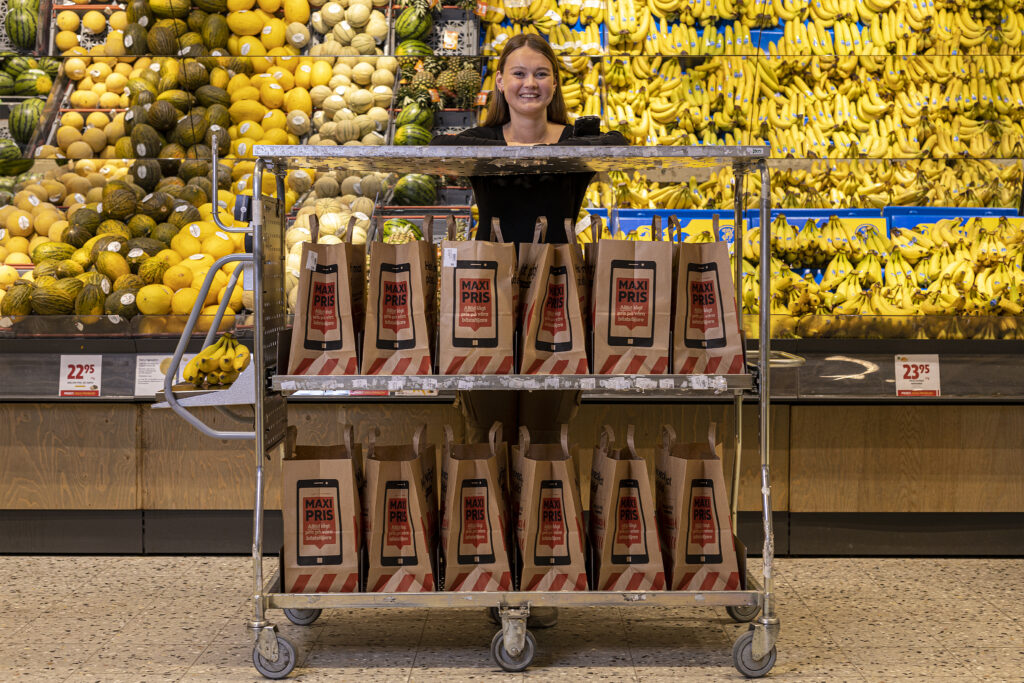 When automating a micro-fulfillment center for groceries, you are bound to meet some obstacles, such as for certain products that need to be picked manually: oversized items and some fruits and vegetables. These often account for a significant part of an online order. Fortunately, this part of the fulfillment process can be optimized using StrongPoint's Order Picking solution, which has been purpose-built for maximizing the efficiency of manual picking.
The workstations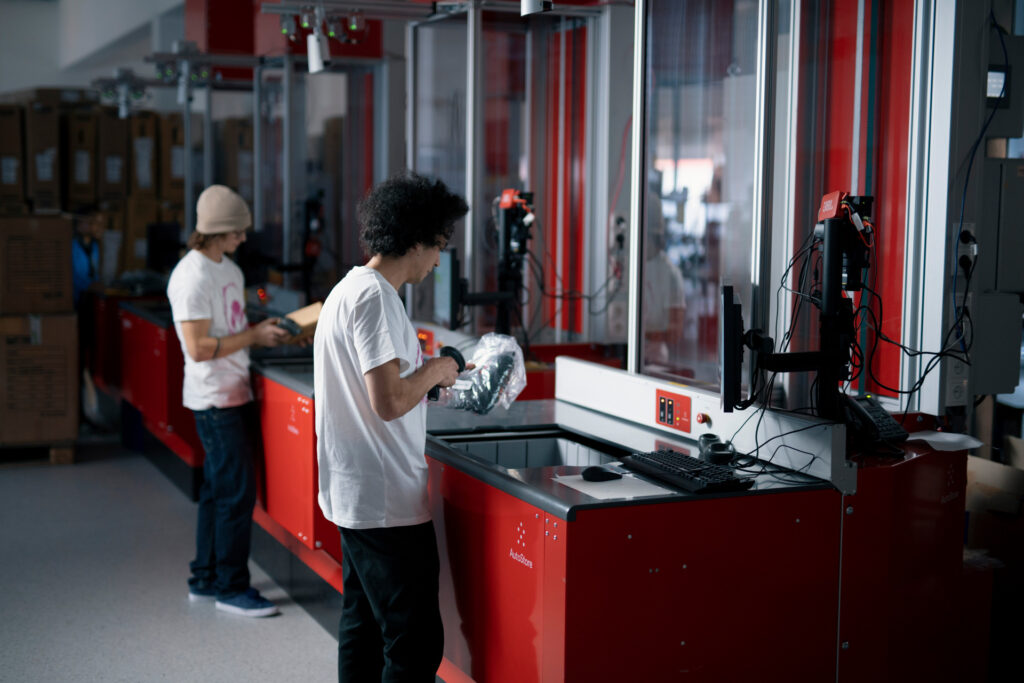 The workstations is the area where users receive the products from the MFC. The workstation could either be one simple conveyor port, a carousel port, a swing port or be a modular workstation. The workstations are designed to be as easy as possible to use, while being ergonomically adapted with the highest user safety. Smart covering and sensors keep the operation safe for both your products and staff, as the movement and technical solution have been optimized through millions of tests. Both at AutoStore Labs and live installations.
The controller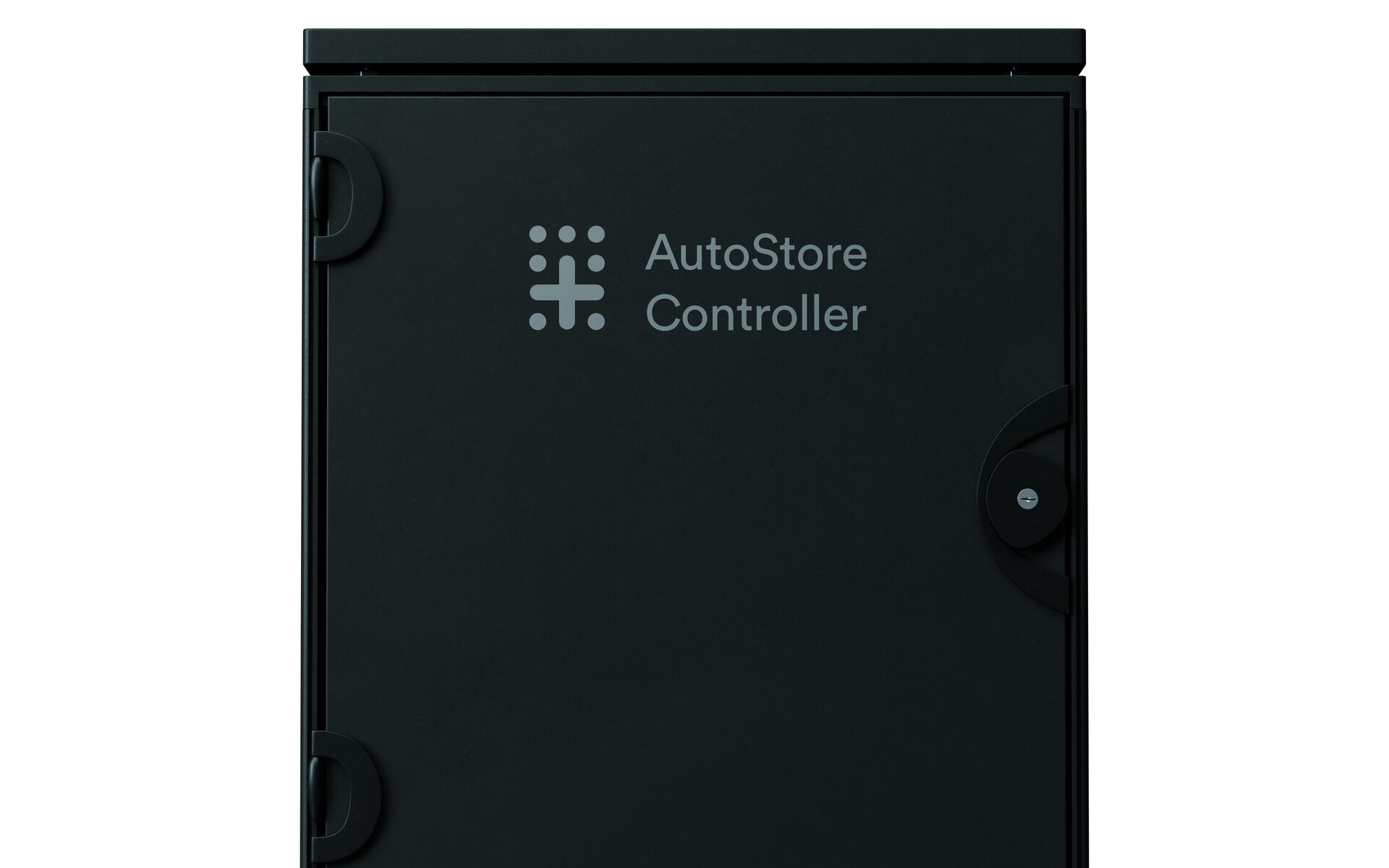 The controller is the command center of the micro-fulfillment center. It controls the traffic, plans and schedules tasks, logs robots and bin positions, provides access control to service personnel and much more. Perhaps most importantly, the controller is in charge of directing the movement of the robots and is continously calculating the smartest way to work.
Warehouse Management System (WMS)
StrongPoint's Micro-Fulfillment Centre (MFC) and Customer Fulfillment Centre (CFC) are enabled by Blue Yonder's leading Warehouse Management System (WMS), either acting as a Warehouse Execution System (WES) or as a WMS.
Having a rich history tracing its roots to RedPrairie and undergoing more than three decades of development, the Blue Yonder Warehouse Management System has evolved into a globally recognized and widely adopted solution which has been delpoyed in over 40 countries with more than 1,200 live sites.
Its a mature WMS with an extensive Grocery and Automation pedigree. It has a wide breath of Automation capabilities out of the box which we have further enhanced for the benefit of our clients.
StrongPoint is a Blue Yonder Partner who can sell, implement, host and support the Blue Yonder WMS which we provide as a SaaS model to our clients.
Blue Yonder Dispatcher WMS Supplied as a Service
We supply the Blue Yonder WMS as a managed Service which includes:
Hosting in public cloud (AWS, Azure or Oracle)
Proactive maintenance
2nd line support
3rd line support

Deep Vertical Capabilities
WMS systems are only as good as the verticals and customers they have been deployed to. The Blue Yonder WMS has been successfully deployed into
almost every vertical
imaginable including Grocery and eCommerce. This means it has the depth and breadth of functionality to deal with almost any operational process in the most efficient way possible helping you gain an ROI and save on Labour.
Highly configurable
Experience gained from the 3PL market where configurability and ease of use are essential cornerstones of a WMS system, our customers benefit from a system which has been
designed from the ground up to be user configurable. We and our customers are able to
handle most use cases without needing to turn to code, leading to rapid deployments and lower cost of ownership.
User configurable elements include Options, Functions and Policies, Interfaces. Reports, Labels, Dashboards, Web Screens, Language Text, Handheld Dialogues
Automation capable
Many WMS systems struggle with Automation however the Blue Yonder WMS has a broad automation pedigree and includes an Automation module with the features and functions you would expect from a Warehouse Exectution System .
Scalable and referencable
Over 1200 customers from the smallest to the largest Tier 1's have proven the system to be scalable and robust.
Integrations, support and analytics
At this point you might be wondering how this solution connects to your existing solutions and IT infrastructure. After all, the systems need to speak together. Fortunately, we have made that as easy as possible.
Standard APIs for integration
The solution software can be integrated to your existing e-commerce, ERP or similar system. That is done through ready-made API's provided by StrongPoint. We will
further assist with anything you need for the smoothest operation possible.
Customer support
At the IT department, you don't want to spend unnecessary time troubleshooting in the rare cases that something doesn't work properly. With StrongPoint, you can get around the clock customer support to save you time and unnecessary headache.
Dashboard and analytics
Once the solutions is installed you naturally want to keep track of it as well. StrongPoint's software runs on a cloud-based solution and the back-office is accessed through a web interface. Here you will be able to see the efficiency, number of orders processed and more.
Contact us today
Interested in our solutions? We'd be happy to connect! Reach out using the form below and we'll get back to you as soon as possible.
Thank you for getting in touch. We will get back to you as soon as possible.