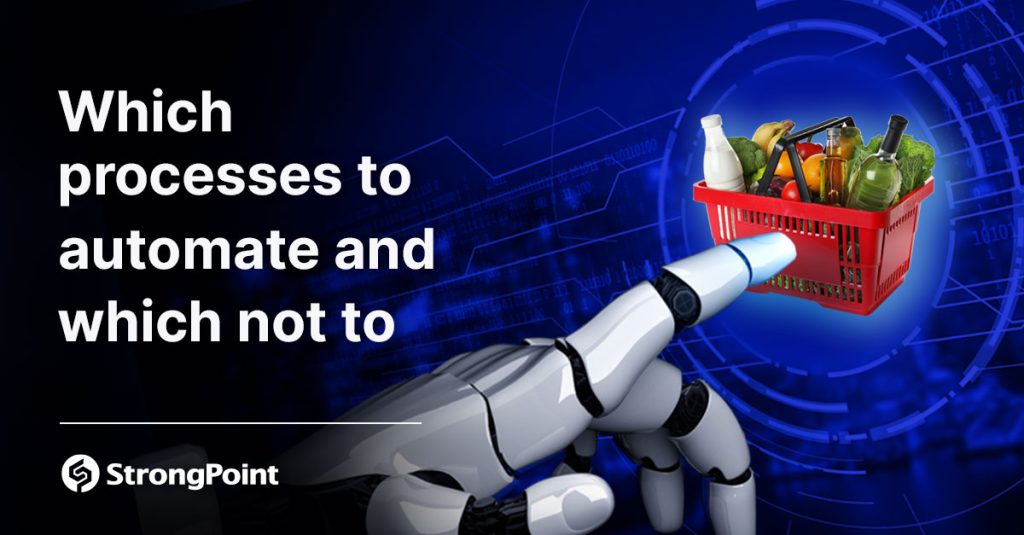 As engineers well-versed in automation processes, we understand the complexities involved in determining which aspects of retail operations to automate and which ones are better suited for manual handling. While it is true that retailers have the ability to automate various tasks, the key considerations lie in cost-effectiveness and efficiency.
When evaluating automation options, it becomes apparent that certain products or items with high demand and fast turnover may be more efficiently stored and picked manually. Additionally, oddly shaped or bunched items may not lend themselves well to automation.  
Automation options
In such cases, limited use of automation, such as the deployment of autonomous mobile robots (AMRs) or automated guided vehicles (AGVs) for pallet movements, can be a viable solution. These automation technologies are commonly found in the back of the store or in dedicated dark stores, ensuring that fast-moving and potentially challenging products are easily accessible, thus maximizing productivity. This approach helps prevent excessive handling of individual SKUs at staffed picking stations, facilitating a smoother workflow. 
Use data as your guide
At StrongPoint, we understand the significance of data in the decision-making process. We collaborate closely with retailers by collecting and analyzing relevant data to gain a comprehensive understanding of their unique challenges and requirements. By delving into the intricacies of the automation process, we can provide valuable insights and recommendations on the most suitable automation solutions. These discussions cover a wide range of topics, including the integration of robots, strategies for manual picking, identifying efficiency gaps and assessing the associated costs of each potential solution.
An efficient process is characterized by minimizing the number of times items are handled. To determine where efficiency gains can be achieved, a thorough analysis of data is essential. However, it is crucial to emphasize that not everything can or should be automated. The importance of this point cannot be overstated. There are instances where a manual picking solution is the most effective approach. In such cases, augmenting manual processes with StrongPoint solutions, such as pick-by-light and data-backed zone picking, can further enhance efficiency and accuracy.
Finding the right automation partner is critical for retailers embarking on this transformative journey. It is essential to collaborate with a partner who possesses a deep understanding of the end-to-end process, encompassing both grocery e-commerce and in-store experiences. This partner should have firsthand experience in these domains, allowing them to offer invaluable insights and guidance regarding which processes to automate, which ones to retain as manual operations, and the underlying reasons behind these decisions.
Moreover, your partner should be knowledgeable about the range of technologies available and how they can best support each specific process. 
Conclusion
Ultimately, the decision of which processes to automate and which ones to retain as manual operations is a complex undertaking that requires careful analysis and evaluation. By partnering with StrongPoint, retailers can benefit from our comprehensive understanding of the grocery industry, informed by our extensive experience in both e-commerce and in-store operations.
We are dedicated to helping retailers identify the optimal balance between automation and manual handling, ensuring that every decision aligns with their unique requirements and leads to enhanced efficiency, productivity and customer satisfaction. 
Read more about automated micro fulfilment centres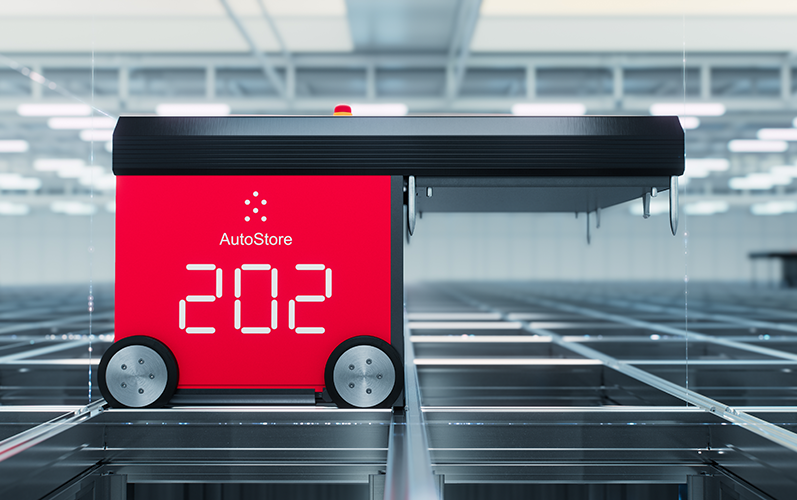 Micro-Fulfillment Centers (MFC)
Store up to 4x more items in the same space, and have them retrieved by robots. by As an AutoStore partner, StrongPoint offers hyper-efficient micro-fulfillment solutions tailor-made for grocery retailers and other industries. But there's more: StrongPoint will soon be the first in the world to install an AutoStore grid with a frozen zone for automated picking of frozen items.
Learn more