Partner Tech Europe becomes StrongPoint's authorized Sales and Service Partner in Germany
Published:
23. April 2020
(Rælingen, Norway, April 23, 2020): StrongPoint today announces that they have joined forces with Partner Tech Europe GmbH, the leading developer and producer of POS Solutions, POS Peripherals and Mobile Solutions and service provider in Germany.
By partnering with Partner Tech Europe, StrongPoint will further strengthen its position in Germany. The agreement also gives Partner Tech the right to sell StrongPoint's solutions such as cash management systems CashGuard and sales automation solution Vensafe – on the German market.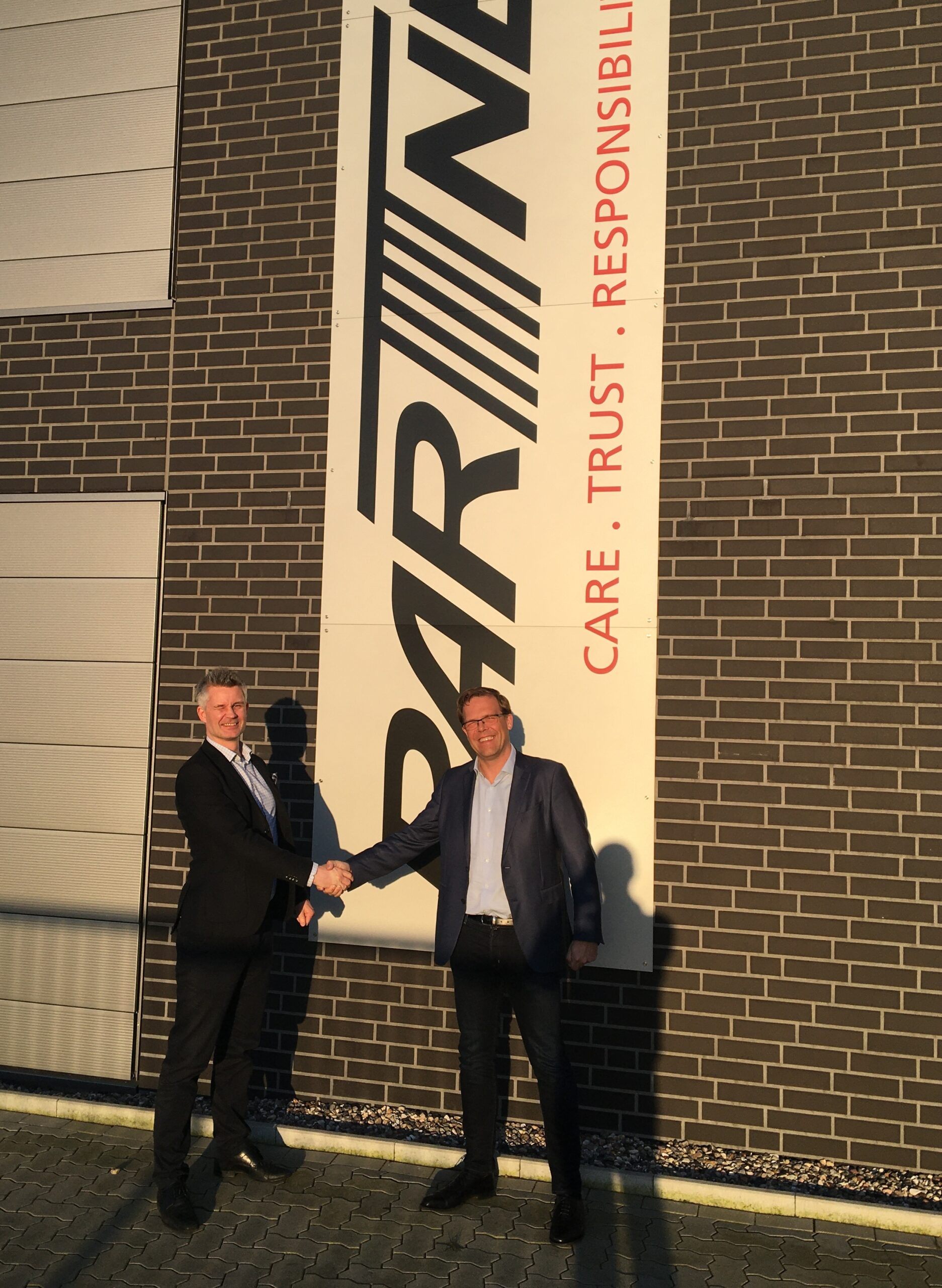 The agreement does not only increase the presence of StrongPoint solutions in Germany but also strengthens the StrongPoint support and service offering for already existing Vensafe and CashGuard customers.
"We are very pleased to have Partner Tech on board as a partner. We see great potential in the partnership; both in the services StrongPoint will now be able to deliver in Germany with the support of Partner Tech – and the potential new deals to be made by Partner Tech for CashGuard and Vensafe.  Both CashGuard and Vensafe are very focused on offering a great customer experience and diminishing the number of physical interactions between store staff and shoppers – key aspects in delivering productive and safe store environment – something we think the Germany market may be very interested in", says Julius Stulpinas, SVP and Managing Director of StrongPoint Technology.
"The long-term partnership with Partner Tech in the Baltics delivering POS systems locally and StrongPoint self-checkouts globally has proven Partner Tech to be a reliable and professional partner. Working together on cash management and sales automation will lead to unlocking new opportunities and most certainly reaching success in Germany," continues Stulpinas. Moreover, the benefit is mutual since addition will enrich the Partner Tech product portfolio as well.
Denis Christesen, Managing Director of Partner Tech Europe says "For quite some time we have been thinking about adding Cash Management and special Sales Automation Solutions to our portfolio and offer our partner network and end-users access to these products. We have been a partner with StrongPoint already for many years in many fields and we are happy about expanding this partnership."
"Besides the POS terminals, Self-Checkouts, Digital Signage and other In-Store IT Solutions, Cash Management and Tobacco Sales Automation Solutions are completing the on-site Partner Tech Services service offer. Over 1000 locations of CashGuard and Vensafe installations can now benefit from our Call Center and On-Site Service programs.", Christesen adds.
About StrongPoint | www.strongpoint.com
StrongPoint is driving productivity for European retailers by providing innovative, integrated technology solutions for multi-channel retailing based on long-standing relationships with customers and partners. StrongPoint is also a leader in IBNS solutions for Cash-In-Transit (Cash Security), and Labels for customers in Norway and Sweden. StrongPoint offers best-in-class service and consultancy expertise through its team of 519 employees in Norway, Sweden, the Baltics, France, Germany, Belgium, Spain and Russia. StrongPoint is headquartered in Rælingen, Norway, and listed on the Oslo Stock Exchange (ticker: STRONG).
About Partner Tech Europe | www.partner-tech.eu
As a member of QISDA Group, Partner Tech Europe is the leading developer and producer of POS Solutions, POS Peripherals and Mobile Solutions. With their European headquarter based in Hamburg, Partner Tech is operating since 1990, spreading their innovative technology worldwide. With its comprehensive variety of tools, from mobile ordering systems to compact all-in-one systems, the company is becoming an Intelligent Store Partner in today's globalizing world.