Coop Italy shared their Click & Collect success story at Forum Retail 2018
Published:
13. October 2018
Forum Retail conference was held in Italy, Milan 29th-30th November 2018. It was the largest retail community meeting with thousands of participants and visitors. The purpose of this exhibition was to provide networking opportunities, inspiration and knowledge sharing to the retailers. It also aimed to raise awareness about the innovations and the future of the industry and create unique experiences. In 2017, there were 900 participants at the exhibition, of which 20% were top managers. This year Forum Retail hosted StrongPoint and their local partner Infostore at Retail Area Expo A, stand 9, among hundreds of other participants.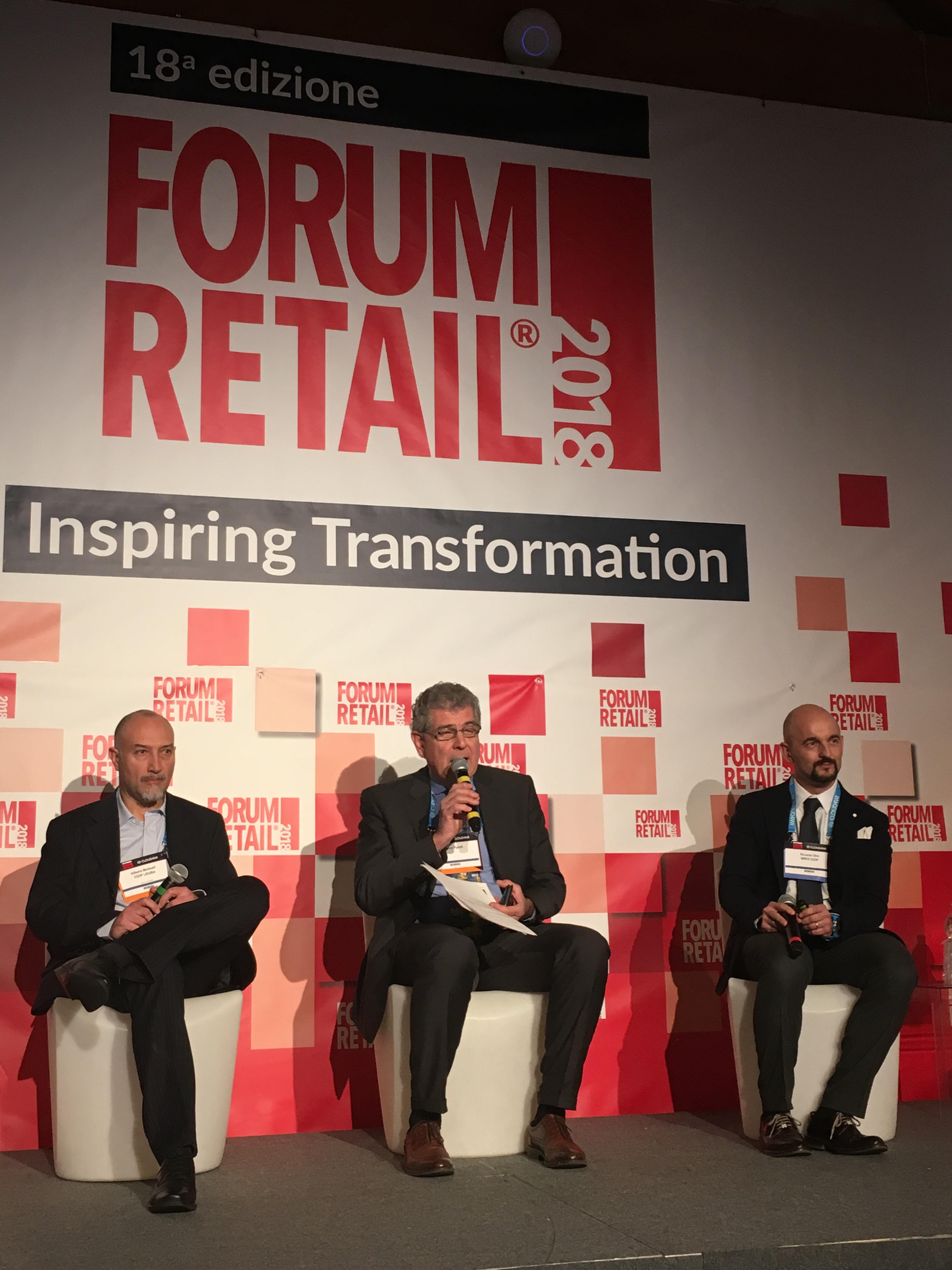 Inspiring Click & Collect success story
Our client, Coop Italy shared their success story the New Tech – Focus GDO panel 29th November. Digital Innovation and Special Projects Manager Ricardo Olmi spoke in detail about the successful implementation of the project. Coop successfully piloted temperature controlled Click & Collect lockers in the largest Coop Hypermarket in Genoa. More information about the talks and participants can be found here (in Italian).
StrongPoint display
StrongPoint provided an unforgettable experience and displayed the newest technologies in retail – Click & Collect, Select & Collect  and CashGuard Premium. Click & Collect temperature-controlled lockers are the future of online shopping. In addition, they provide flexibility and comfort to customers, who can pick up their items from the lockers anytime. Select & Collect product Vensafe is a unique solution in the market that offers tobacco automation system, integrated with Self-Checkout. It enables tobacco sales in self-checkouts. It's something that isn't possible with other solutions on the market. In the meantime, CashGuard Premium is the leading Cash Management solution on the market. It automates, seals and secures the cash handling process at the point of sale and the back office. We hope that you visited StrongPoint stand and saw these solutions in action.