Coop Estonia implements a new generation of self-service solutions
Coop Estonia, one of the leading retail groups in Estonia, has introduced two different self-service technologies: self-scanning and self-checkout. Moreover, Coop is the first retailer in the Baltics to open a store where both self-service technologies are available.
Easy and fast
Self-scanning allows the retailer t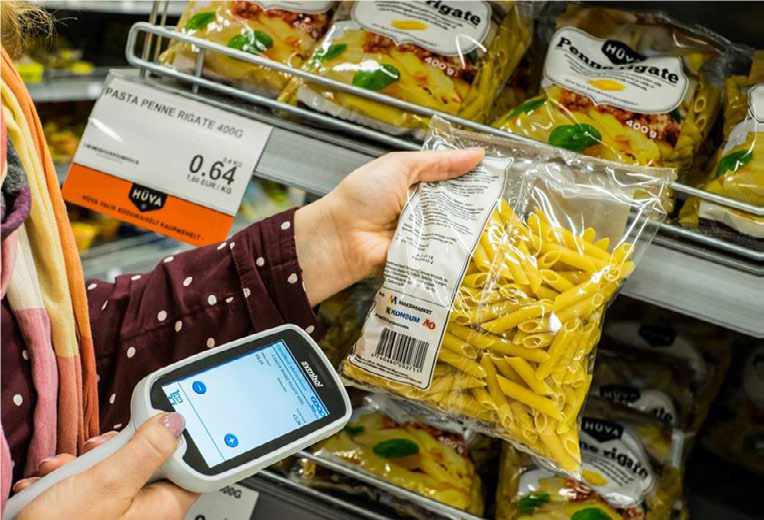 Self-scanning technology allows the retailer to interact with their customers in a new way, bringing the online shopping experience into the brick-and-mortar store. . Shoppers are now able to scan and bag their purchases themselves, without having to wait in line or repack the groceries after payment. Utilizing software developed by StrongPoint, ergonomic Zebra MC18 scanners are used in the two Coop Estonia stores where the technology was implemented. The touch-screen devices are convenient for customers to use, and the self-scanning process is very simple: scan, pack, and pay. The customer swipes their loyalty card at the entrance and retrieves the assigned scanner. The customer scans the product and packs it directly into the bag. After shopping is finished, the customer simply pays at the payment kiosk and leaves the store.
Self-checkout with new functions
Ten self-checkout systems were installed at Coop Estonia stores located in Tartu, Rapla, and Saaremaa. According to statistics, self-checkout systems can reduce queues by up to 40%. For Coop Estonia, self-checkouts also enable the stores to organize checkout zones more efficiently, manage human resources optimally, and plan work time better.
Shoppers with smaller shopping baskets are likely to benefit the most from self-checkouts because they can make their purchases quickly. The recently installed self-checkout systems at the Lasnamäe Maksimarket and Akadeemia Konsum stores are equipped with additional functions, including the flexibility to pay with both bank cards and cash.
Cooperation and flexibility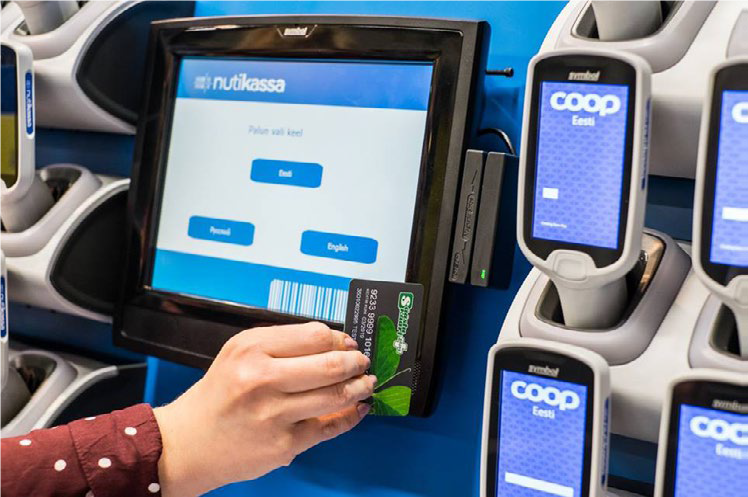 StrongPoint was responsible for the user interface, hardware, and database. The success of the project depended on close cooperation among all parties involved, and resulted in a smooth, fast, and successful implementation. StrongPoint's software has flexible configuration options, so all user interface change requests can be done very quickly. According to Priit Peterson, Development Director at Coop Estonia, "Cooperation with StrongPoint has been pleasant and professional. It is good to rely on partners who are specialists in their field and are able to offer consultancy support in addition to hardware sales. Many retailers underestimate and ignore the project's theoretical part, go-live support, and details. However, Coop Estonia takes it very seriously and that's probably why all our projects are successful. We try to avoid the mistakes that others have already done."
In Coop Estonia stores where self-service technology is available, every fifth purchase is made using the self-service solutions. Coop plans to expand the self-service concept to 20 stores within the next two years.
.