Warehouse automation
Published:
2. November 2023
Wondering about the different ways to automate a warehouse for efficiency? Technology has come a long way when it comes to augmenting the workers or automating tasks in the logistics, warehouse and e-commerce operations. Here we highlight some of the key solutions we believe will help you modernise your warehouse for maximum efficiency, accuracy, safety and operational ease.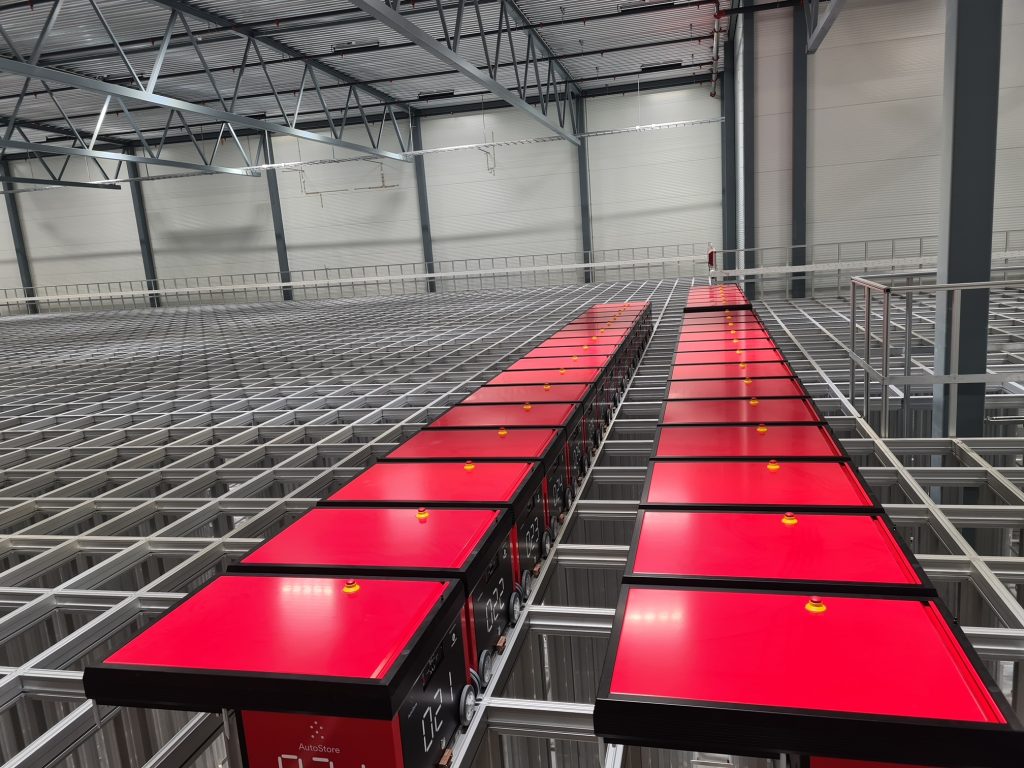 What is warehouse automation?
Generally, the term refers to technology solutions designed to improve the processes in a warehouse. Those processes are simply put: Receiving goods, storing goods, picking goods and shipping goods. There are several technological solutions that can greatly improve the speed, accuracy and safety for each process, whether it is by assisting/augmenting human workers or completely automating the process.
6 Different types of warehouse automation
There are many ways to automate and for different purposes. The key automation solutions are:
1. Order Picking software systems
2. ASRS – Automated Storage and Retrieval Systems
3. Autonomous Mobile Robots
4. Item Sorters
5. Auto-Packaging Systems
6. Despatch Sortation Systems
Order picking software systems
Using human labour to receive, stock and pick items is still the predominant method used in warehouses / dark stores today. There are several technology solutions designed to augment the picker, increasing their speed and accuracy.
The fastest manual picking solution for groceries in the world. This system has been designed in Scandinavia in cooperation with several grocery retailers. Simply by taking this solution in use, a grocery retailer picker can go from picking 60-80 items per hour in a dark store to 200-300 items per hour. The solution contains a combination of hardware & software to assist the picker.
Pick-by-light
Pick-by-light is often part of a manual picking solution and involves installing electronic shelf labels which will flash when it's the given item's turn to be picked. Making it a lot easier for the picker to find the correct item.
ShopFlow Logistics
ShopFlow Logistics is a cloud based mobile logistics system for manually handling routines such as receiving goods, inventory, balance adjustment and waste management. Working on both Android and iOS operative systems, the system can be used with regular smartphones or with Zebra devices. The main benefit of such a solution is to get complete real-time control over inventory and where goods are at all times.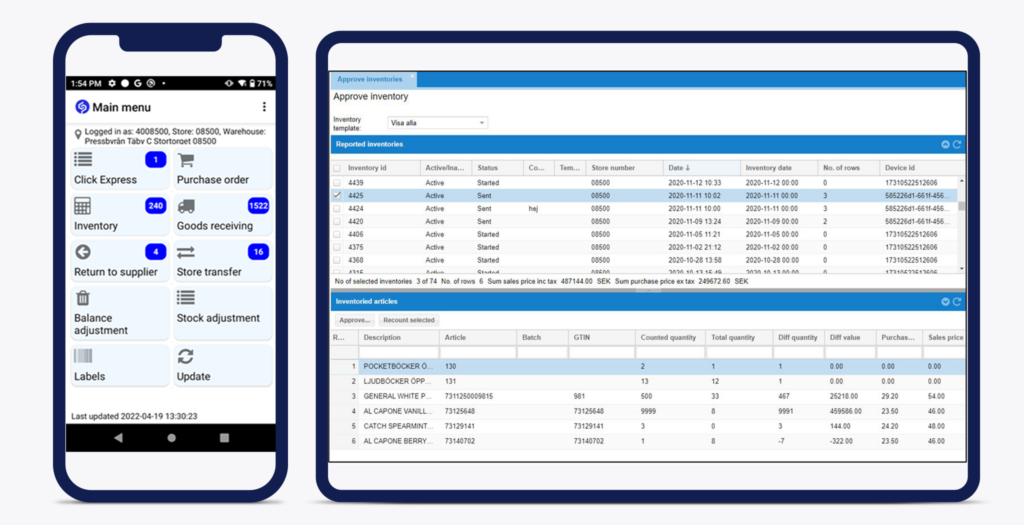 Blue Yonder Warehouse Management System (WMS)
The Blue Yonder WMS also contains a manual picking module, although that is only a small part of the system. The Blue Yonder Warehouse Management System has evolved into a globally
recognized and widely adopted solution which has been delpoyed in over 40 countries with more than 1,200 live sites.
Its a mature WMS with an extensive grocery and automation pedigree. It has a wide breath of automation capabilities out of the box which we have further enhanced for the benefit of our clients.
StrongPoint is a Blue Yonder Partner who can sell, implement, host and support the Blue Yonder WMS which we provide as a SaaS model to our clients.
ASRS – Automated Storage and Retrieval System
Probably what most of us think about when hearing the term "warehouse automation". An automated system for the actual storage and retrieval of items. Revolutionizing the entire warehouse industry when it was first introduced, ASRS solutions removed much of the space needed for humas to walk and drive between shelves. By having robots store and pick the items, a lot of that unused space is utilized. There are several ASRS solutions on the market, but the solution that will fit the most items in the smallest space, while also being the most efficient, is AutoStore.
AutoStore storage and retrival system (ASRS)
AutoStore is a grid based system, where all the items are stored in bins inside the grid. The loading and picking of items are done at the ports and automated robots collect and retrive the items to and from the ports.
AutoStore can store up to 4 times as many items in the same amount of space as a traditional warehouse set-up! It is also the fastest solution per square feet and it has the best-in class energy consumption for an ASRS.
How does it work?
The AutoStore system consists of 5 key parts.
The grid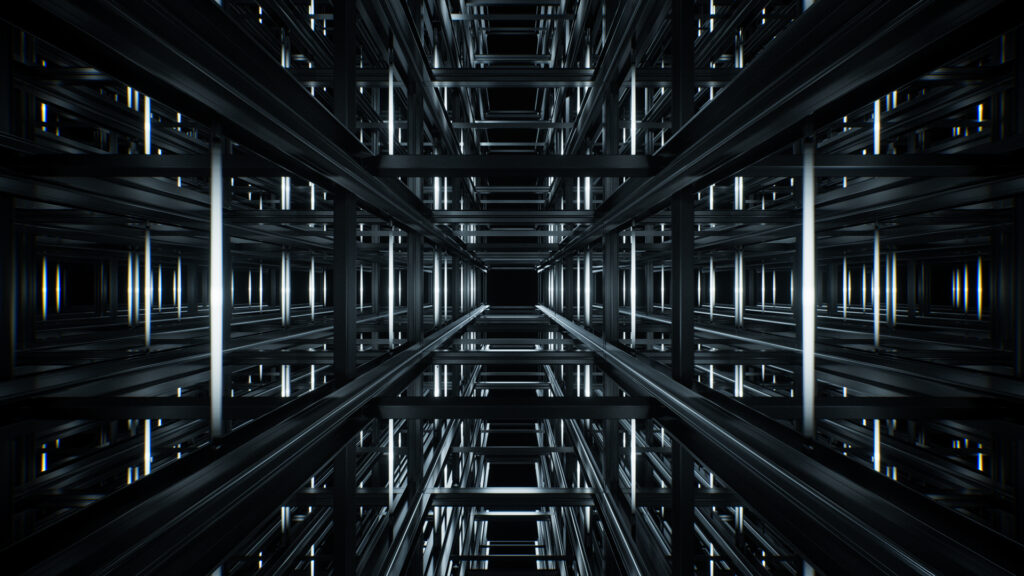 The aluminum grid is the infrastructure for goods placement and the rails which the robots use to maneuver around and find the rights bins with the right products.
The bins
The bins are the containers for your warehouse goods. The bins needs to be durable and big enough to fit at the products. Although, it is not uncommon to have some products that don't fit in bins in regular shelves next to the AutoStore.
The robots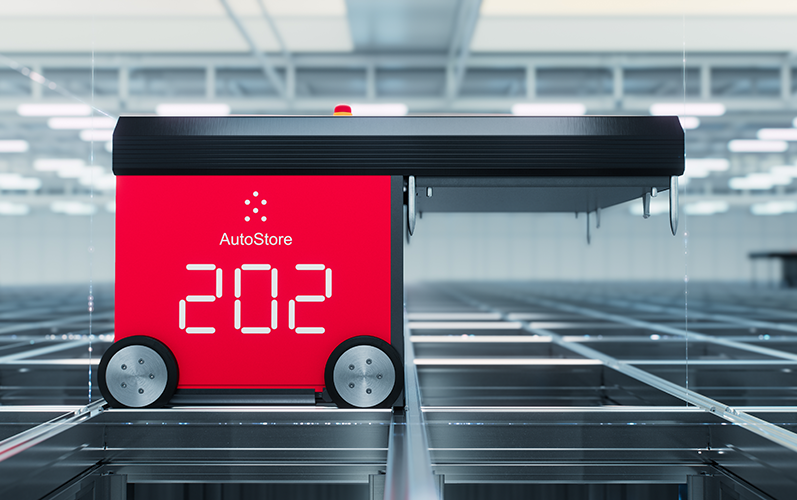 The robots are the actual workers of the system. They race back and forth along the grid, collects the goods you need and deliver them to the ports in order to be picked.
The workstations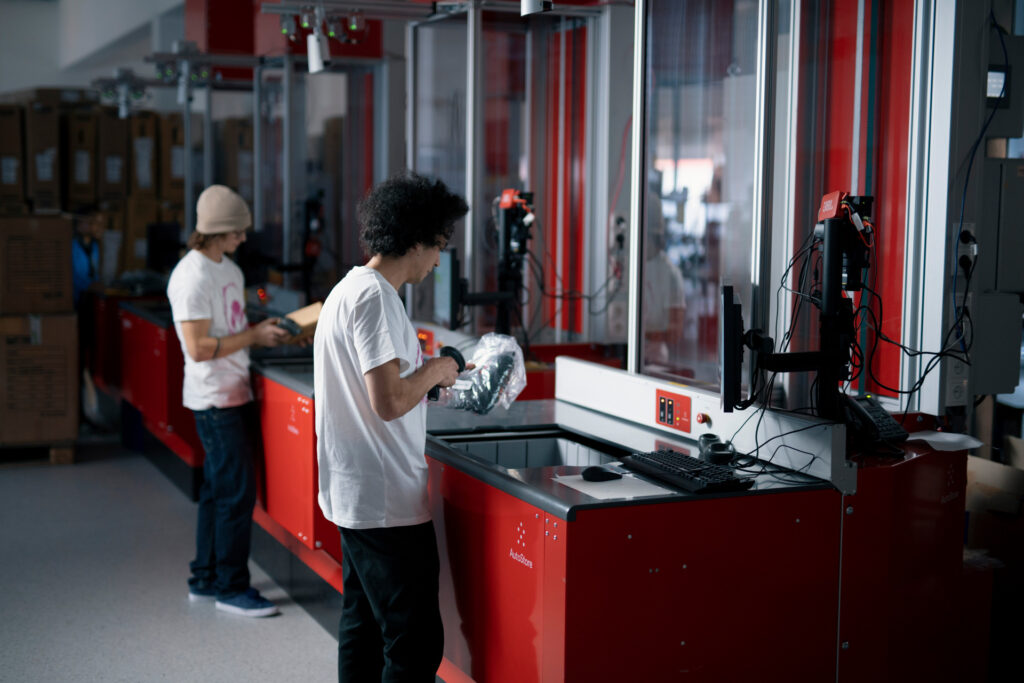 The workstations, or ports, is the area where workers receive and add the products from the ASRS solution. The workstation could either be one simple conveyor port, a carousel port, a swing port or a modular workstation.
The controller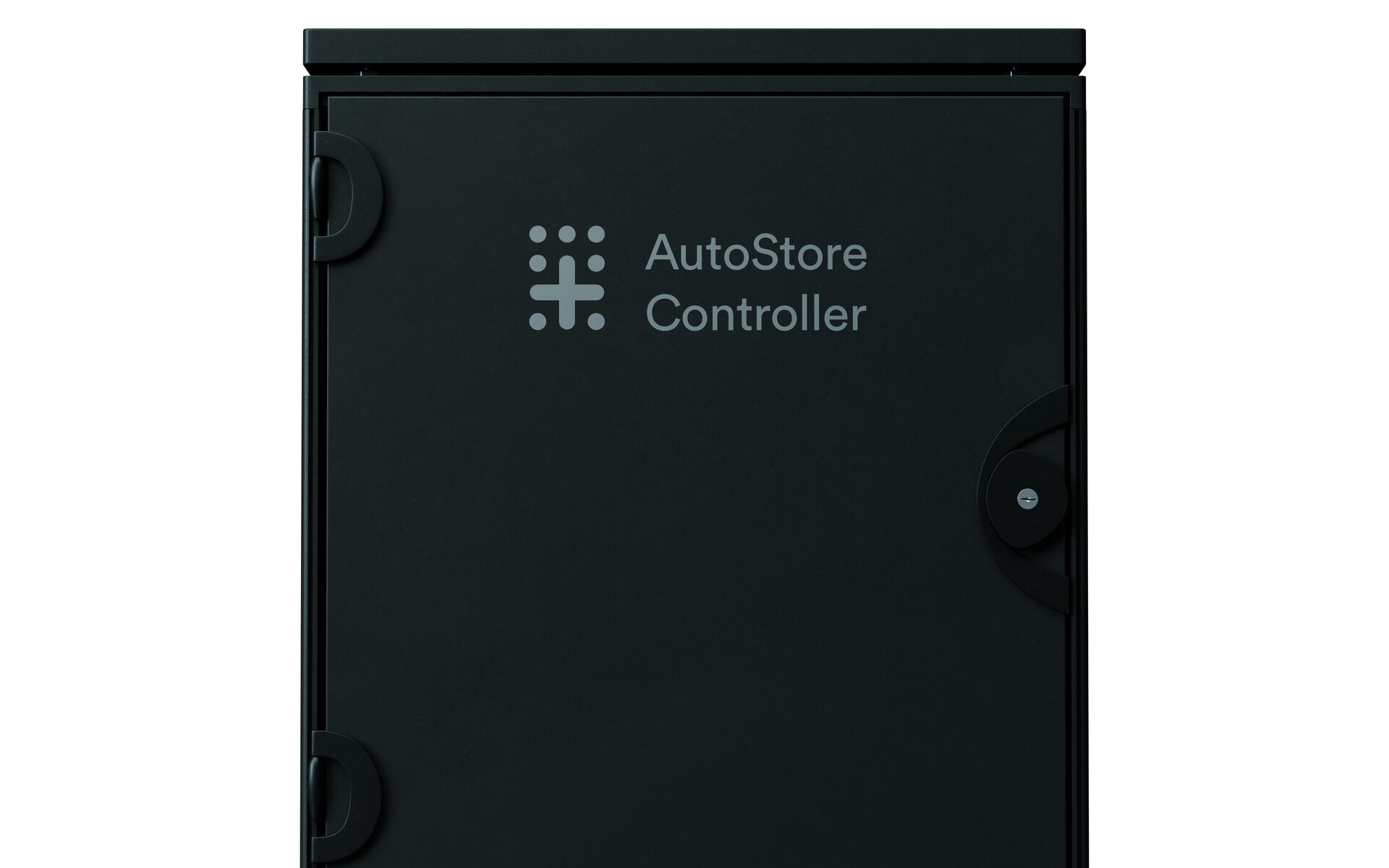 The controller is the command center of the ASRS solution. It controls the robots, plans and schedules tasks, logs robots and bin positions, provides access control to service personnel and much more.
Autonomous Mobile Robots (AMRs)
Autonomous mobile robots (AMRs) are robots that can roam around without a set grid (like in the AutoStore solution) and can be used to transport goods in the warehouse or store. These can often work with more traditional set-ups of shelves and pallets, but will require more space than the AutoStore solution. AMR's can also be used for the items that don't fit in the AutoStore ASRS solution.
As they can roam without a set grid, AMRs typically use both sensors and cameras to see where they are going. Combined with AI and machine learning, they can safely navigate the environment. Some AMRs can even operate in a busy store with customers walking around everywhere! That solution comes from StrongPoint's partner, Coalescent Mobile Robotics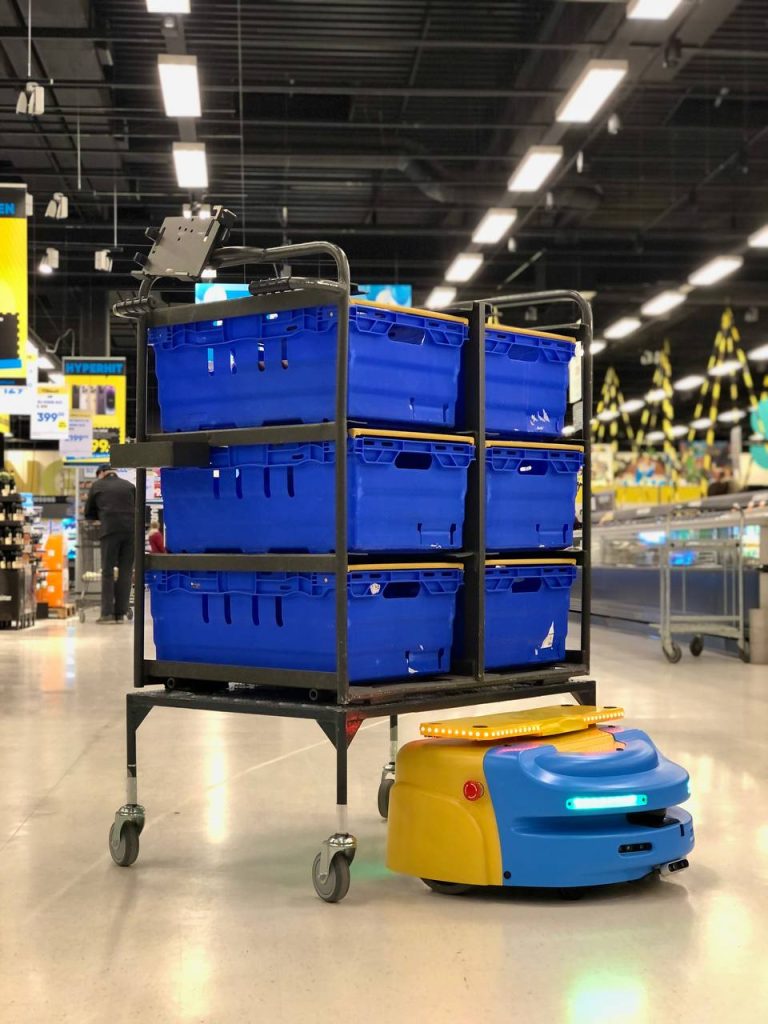 Coalescent Mobile Robotics
Coalescent Mobile Robotics is an AMR solution which has been tried and tested to operate in a busy store. The solution can of course also be used in warehouses and dark stores. 1 robot can move up to 250 kg, has a run time of up to 3 hours and can be charged and ready to go in just 15 minutes.
The robots transport wheeled trolleys which can be customized. They can be used for order fulfilment, restocking, garbage disposal and other needs such as transporting cleaning supplies.
The main benefits of this solution is that it can remove a lot of the time spent walking by staff, in addition to safely transport heavy pallets/trolleys. One store/warehouse worker can do a lot more if supported by an Automated mobile robot from Coalescent Mobile Robotics
Read more about Autonomous Mobile Robots supplied by StrongPoint and Coalescent Mobile Robotics here.
Item Sorters
An automatic item sorter system can typically be used as a simpler automated solution than the ASRS. Providing automation in storage and product sortation, although requiring more space than the typical ASRS. One example of the automated item sorter system is the pouch system.
The pouch dynamic buffer and sort system
With this system, items are added, identified and sorted at designated induction stations. The items are then stored in pouches and merged together with similar items. When the items are needed, they are transported to packing areas.
This solution has a relatively good space utilization as the
(in traditional warehouses) underused overhead space is utilized for storage, sorting and transportation of hanging items across one or multiple floors.
The solution minimizes human touches by combining storage, picking, sortation and transportation into a single integrated system.
At the same time you must consider:
– Structural integrity in order to determine if the goods on hanger system can be installed.
– The capital cost is quite high.
– A dynamic buffer may require more complex software interface/modification.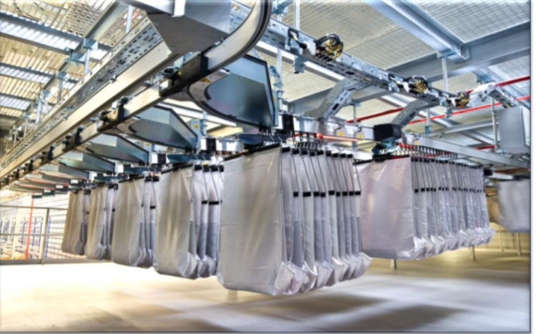 Auto-Packaging Systems
An auto-packaging system is, as the name explains, a system to automatically pack items in a warehouse. With such a solution, loose items can be placed on a conveyor belt transporting them into a machine that sorts them into it's appropriate bag or box. Auto-packaging solutions is great for any company dealing with many unsorted items, and it can be combined with an ASRS after sorting.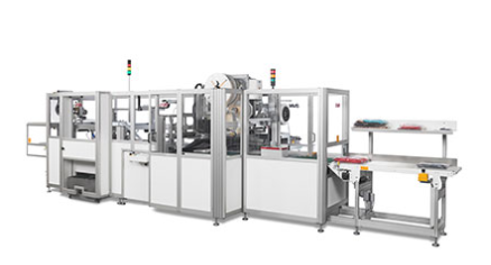 Automated bagging machines
This machine is designed when you want your items sorted into bags. Which is a bit of a different operation than with boxes. An image is taken for the solution to assess the size of the bag needed. The items are then placed inside the bag which is sealed and labelled.
This solution can save a lot of labour hours. A automated bagging machine typically operate at 900-1300 items per hour and only require 1 person to operate.
Automated boxing machines
When you want your loose items sorted into boxes, this solution is what to look for. The machine will take pictures of the content and create boxes of appropriate size for storage. However, that requires the boxes to be non-branded or in a wallpaper style.
An automated boxing machine typically operate at about 1,100 items per hour and requires 2 people to operate.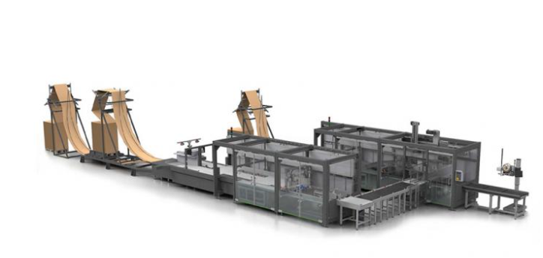 Despatch Sortation Systems
A despatch sortation system is designed to help sort items down the correct lane for transportation. In such a solution, all outbound packages/boxes are manually put into the system, their labels are scanned and they are transported on the conveyor belt to the correct destination chute. It's like your internal warehouse motorway, with a system ensuring that all cars (packages) take the right exit to arrive at the right location.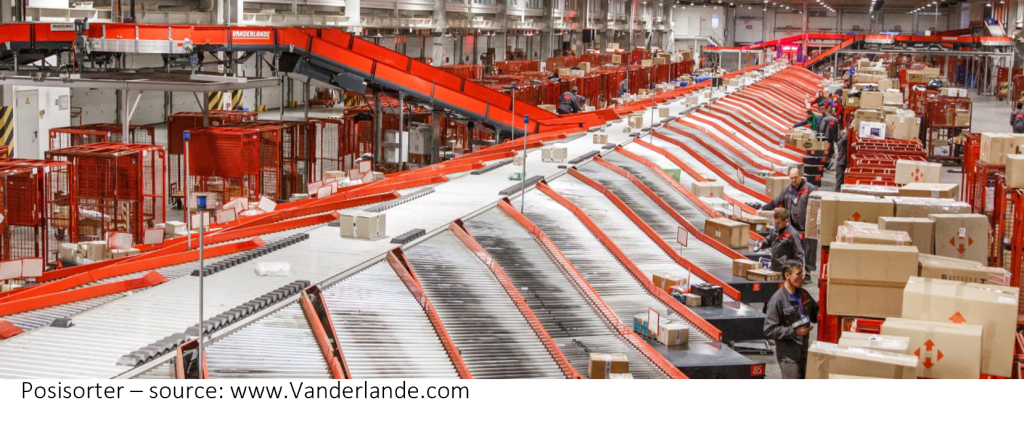 Preparing for vehicle loading
In addition to routing, the despatch sortation system also packs the packages into pallets or loose-loads them into a York roll container. The pallets/Yorks are then marshalled to the allocated despatch doors for vehicle loading.
Optimal for big warehouses / fulfilment centres that send packages to many destinations. Despite saving a lot of time and effort, there is still manual handling needed to for example remove full Yorks/pallets from the destination chutes.
Do you want to talk to us about warehouse automation?
Fill in the form below and our experts will get in touch.
Thank you for getting in touch. We will get back to you as soon as possible.
Read more about automated micro fulfilment centres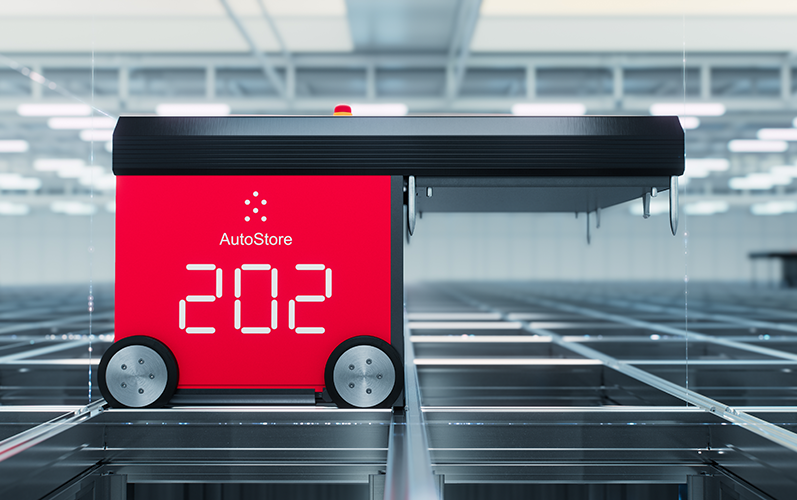 Micro-Fulfillment Centers (MFC)
Store up to 4x more items in the same space, and have them retrieved by robots. by As an AutoStore partner, StrongPoint offers hyper-efficient micro-fulfillment solutions tailor-made for grocery retailers and other industries. But there's more: StrongPoint will soon be the first in the world to install an AutoStore grid with a frozen zone for automated picking of frozen items.
Learn more