Vensafe dispenser
Vensafe dispenser handles products of different sizes and shapes. It's optimised for tobacco and most stolen item sales in store.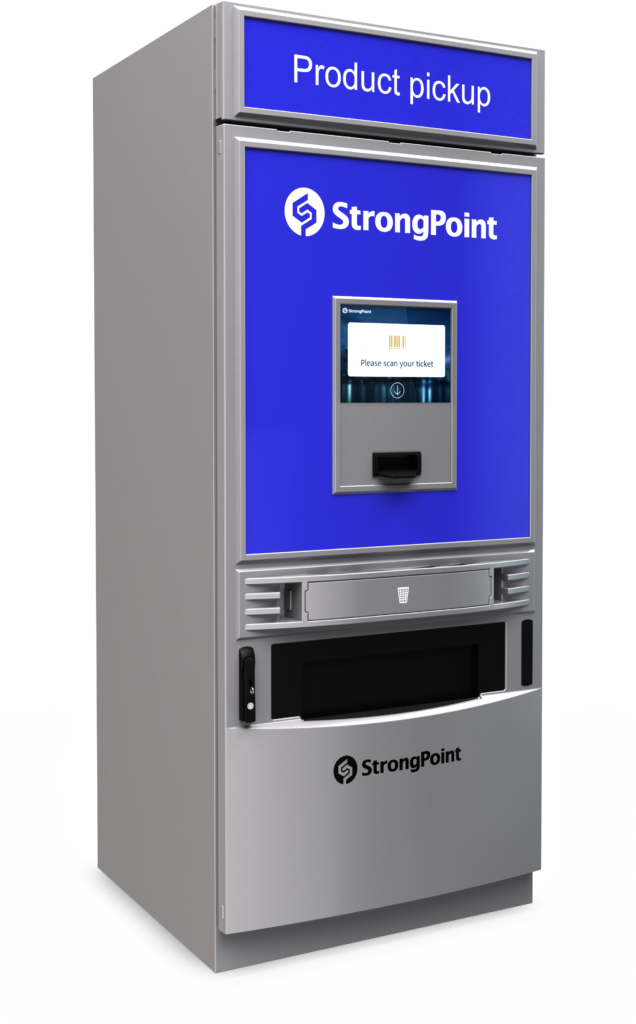 Stock levels are monitored automatically and in real time.
The system can be updated and managed in many stores centrally.
Web services based API ensures price and product information is synchronized.
Includes a solution for selling tobacco and other age-restricted items through self-checkouts.
Technical specifications
Universal dispensing
• Product width 20 mm-290 mm
• Max product depth 150 mm
• Max product height 290 mm
• Maximum weight distributed load 1.5 kg
Capacity
• Max capacity products per dispenser: 80
• Max capacity articles per dispenser: 1,600
• Up to six dispensers can be connected together
• Extra storage: two drawers with room for approx. 680 products per drawer
Dimensions
• Physical size: 895 x 2,171 x 893 mm (WxHxD)
• Weight: 325-395 kg
• Footprint: 0.81m²
Operating system
• Windows 10 IoT Enpterprise 2016 LTSB
Power
• Power consumption: 50W
• Voltage input: 100 – 240V, 50 / 60Hz
• Interface to POS: Ethernet
Cooling
• Power consumption: 160W
• Temperature: approx. 8˚C
• Capacity: 390W, automatic defrost function
• Noise level: 48dB
Software features
• Real-time stock tracking
• Refill email alerts
• Real-time stock tracking
• Refill email alerts
• Visual replenishment process
• Visual product delivery guidance
• Central product updates
• Reports
• Internal access control
• Integration API
Contact us today
Interested in our solutions? We'd be happy to connect! Reach out using the form below and we'll get back to you as soon as possible.
Thank you for getting in touch. We will get back to you as soon as possible.