Vensafe solution helps to simplify tobacco sales at Coop stores in Estonia
Published:
1. December 2022
Technology is becoming increasingly important for retailers looking to improve store efficiency and customer shopping experience. StrongPoint's Vensafe solution is an example of such technology and was deployed at a Coop store in Rakvere, Estonia to simplify the tobacco sales process.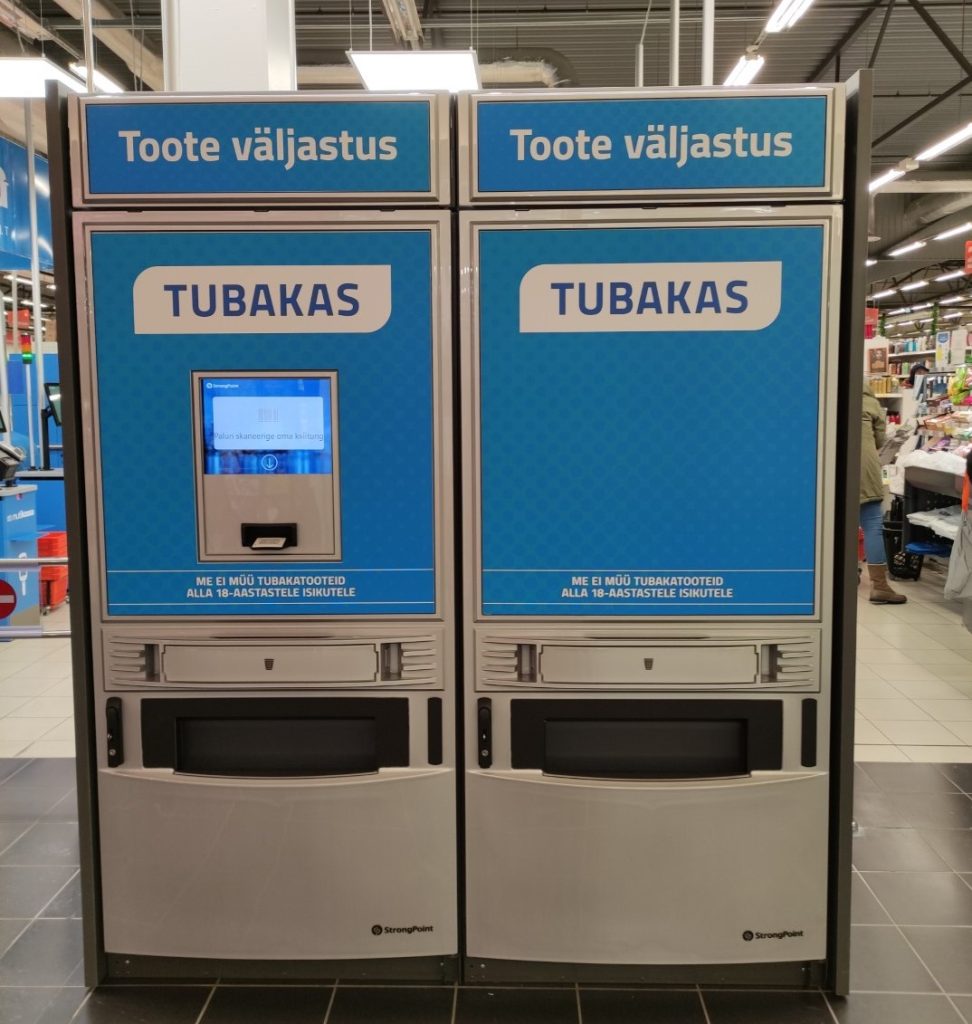 With Vensafe tobacco sales process is closed and simplified. Also, it allows moving a specialized tobacco sales counter to the Vensafe dispenser. The principle of operation is simple – the customer chooses the desired product on the info kiosk screen in the shopping hall and receives a ticket, which they present at the checkout, or asks the cashier, who enters the specific product in the cash register menu. Then the customer pays for the item, is age-controlled if necessary, and receives a receipt with a barcode to scan at the Vensafe dispenser, which automatically dispenses the purchased product.
One of the main advantages of the Vensafe solution is that it is easy to use and allows customers to purchase tobacco from any checkout, including self-checkouts. Customers can select a tobacco product from the picklist on the self-checkout screen and pay for it after age confirmation. After payment, the customer can scan a printed receipt with a barcode at the Vensafe dispenser when leaving the checkout zone.
Such a solution protects the store from theft and loss because all the tobacco products are securely stored in one place and issued only after payment as there is no other physical access to these products.
In addition, the store can manage tobacco product stocking more efficiently by storing it in a device that tracks the balance in real-time rather than distributing it through the separate checkout counters in the store. It helps to save staff time because they no longer have to manually check balances.
The Vensafe solution is a safe and responsible way of selling tobacco, which provides the retailer with more efficiently managed processes in the store and reduces the risk of losses while ensuring a more convenient shopping experience for the customer. Years of collaboration between Coop and StrongPoint led the store in Rakvere to choose the Vensafe solution. Initially, the solution was tested at the store, and after it delivered successful results, Coop decided to purchase it. Such news was welcomed by the store employees because Vensafe helps to save their time and use it more efficiently. Also, data shows that customers' interest in this solution is growing, and they are willing to use the new technology.