The first self-scanning system for Rimi stores in Latvia
Published:
21. August 2019
One of the largest retailers in the Baltics, Rimi (part of ICA Group) expands the range of its innovative shopping solutions and introduces the first self-scanning system in Latvia.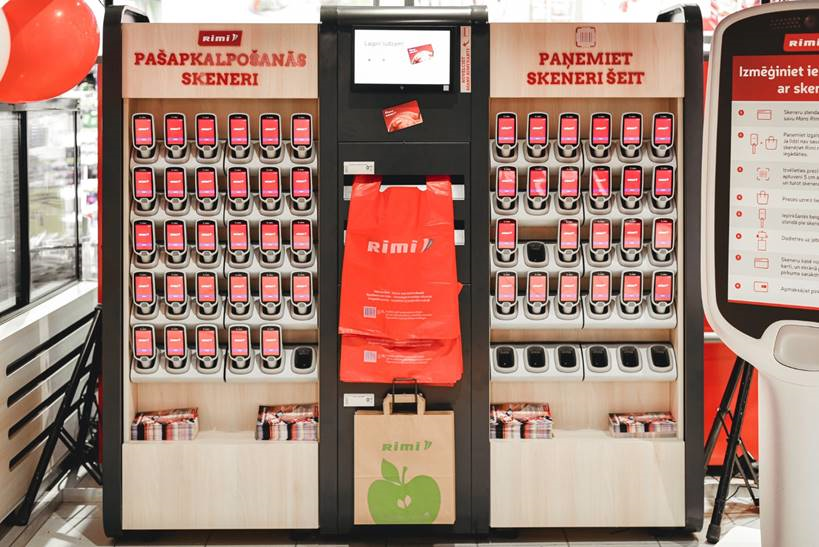 The self-scanning system was successfully tested in "Rimi Valdemārs" store at Krišjāņa Valdemāra street 112, Riga, where customers can scan their products while shopping and leave without queuing at manned checkouts.
The process of shopping via self-scanning is extremely convenient and easy. A customer is identified by activating Rimi's client card at the beginning of shopping. Then the shopper scans the items with a dedicated mobile scanner at the store and packs the products into bags. All it is left is to pay for the purchases at the checkout zone – no need for packing and unpacking. It helps to avoid queues, saving time, and planning the shopping process more efficiently. Meanwhile, the retailer can increase the productivity of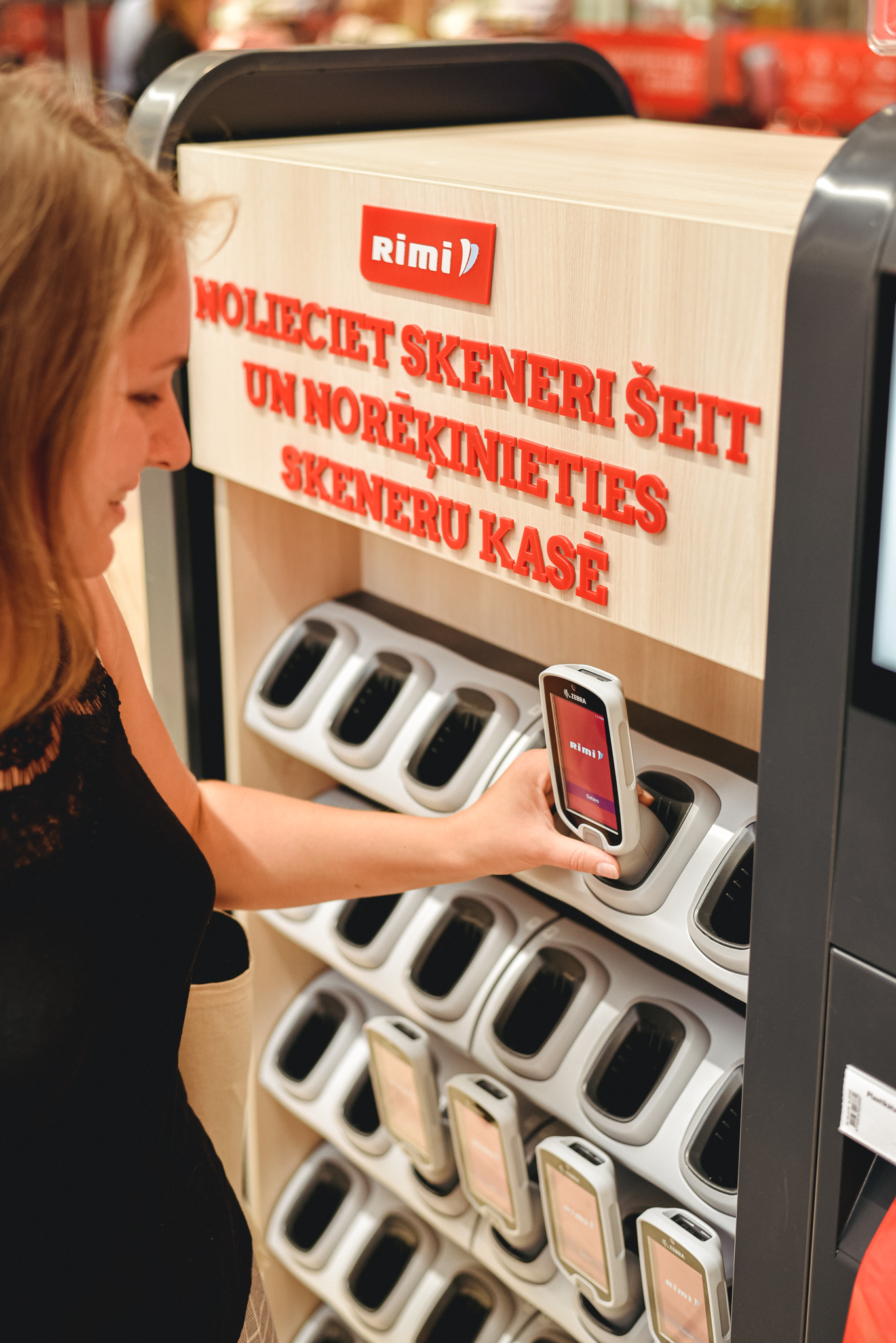 store staff, save costs by reducing the need of personnel at manned checkouts, and communicate with the customer via a new channel.
The system was installed and launched by StrongPoint – a long term trusted partner for Rimi self-scanning project.
"Self-scanning solutions in Lithuania and Estonia have already gained recognition by both shoppers and retailers. Latvia is a new market for this innovative shopping technology, and we feel extremely proud to be a part of this great project", says Rimantas Mažulis, SVP at StrongPoint Baltics.