StrongPoint receives order from US partner for 20 grocery lockers for a leading US grocery retailer 
Published:
6. December 2022
StrongPoint ASA (Ticker: STRO) a grocery technology provider, has received an order from their US value added reseller partner Peak Technologies for for 20 temperature-controlled grocery lockers for a top tier leading US-based grocery retailer
The order follows a pilot phase where the US grocery retailer tested StrongPoint's grocery lockers.
"We are extremely proud that a world-renowned grocery retailer has decided to roll-out grocery lockers and recognised that StrongPoint's solution is the best on offer world-wide. This is also a great example of how we can extend our geographical reach to the USA via our esteemed partner, Peak Technologies. Grocery lockers are the most profitable way of managing click and collect e-groceries at scale as it can take under 1 minute to load or pickup an order, an efficiency win-win for both end customers and grocery retailers," said Jacob Tveraabak, StrongPoint CEO. 
"We decided to partner with StrongPoint as we have long recognised the outstanding quality of their solutions. Coming from Scandinavia where in-store labour costs are some of the highest in the world, StrongPoint understands that every second counts in the world of grocery e-commerce. We look forward to continuing our partnership as e-commerce locker pickup gains momentum in North America."

Anthony Rivers, President and CEO at Peak Technologies, Inc.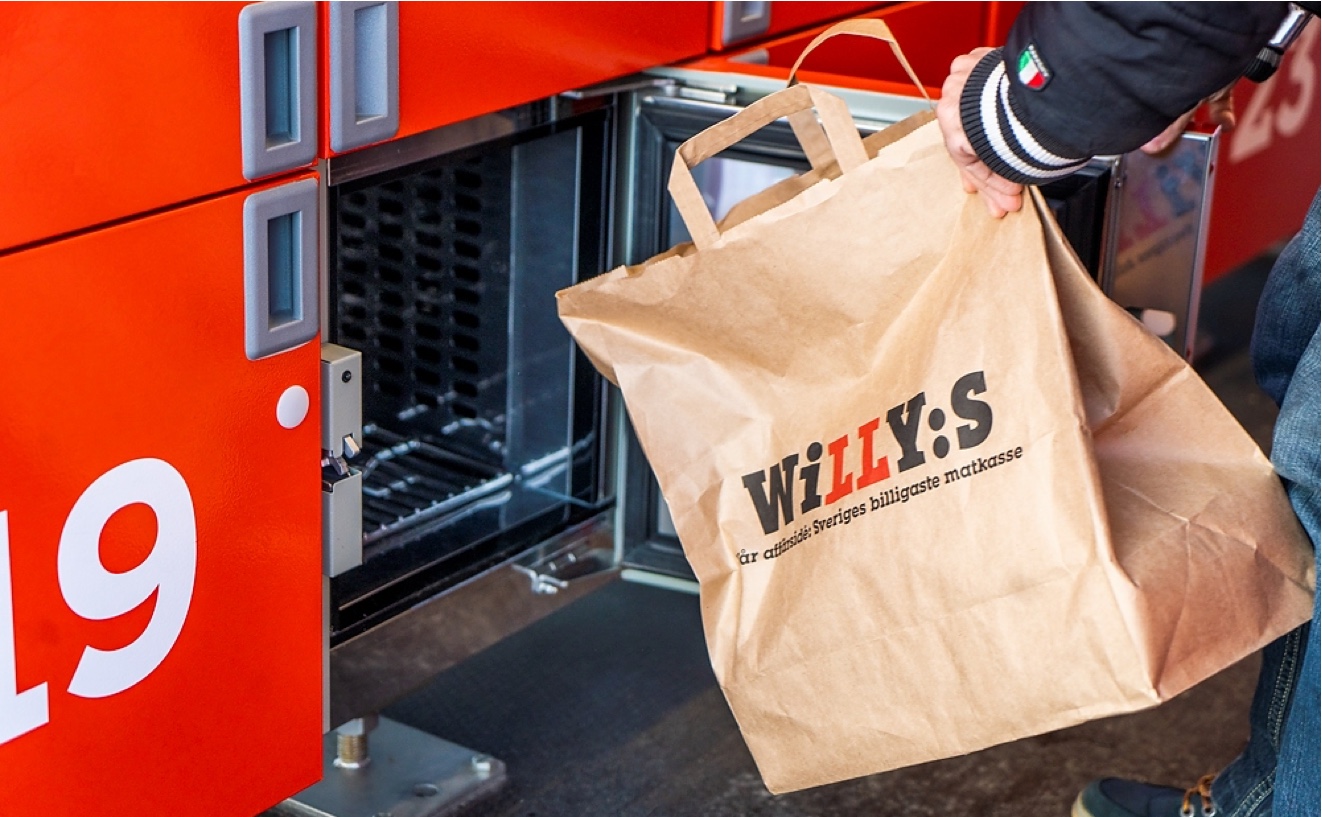 Grocery Lockers
Grocery lockers are the most efficient way to do click and collect, because you can place right next to your store and once the order has been loaded into the locker, no more labour hours are required. Its' a very practical last mile delivery solution for both you and your customers. Our grocery lockers come with quality as standard, designed in Scandinavia and built to survive even the most extreme weather conditions. We offer both regular parcel lockers and temperature-controlled lockers for groceries, as well as software for customer communication and contactless access.
Learn more