StrongPoint hires SVP People & Organisation Development
Published:
28. February 2019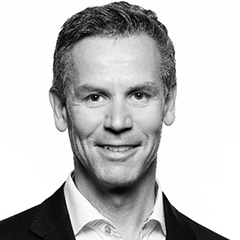 StrongPoint has hired Erik Vaag as the new SVP People & Organisation Development, to lead the company's Human Resources efforts. Erik will commence 17th of June.
Erik is an experienced leader in companies within the FMCG, Pharmaceutical and Management Consulting industries. He has 4 years' experience as the CEO of Amesto Accounthouse & VP of OE Amesto Group (1,200 employees). He has also worked in various HR Management positions at Coca-Cola Enterprises Norge AS and Sweden AB (up to 2,300 employees) and as a Director of Learning, Development and Training at Alpharma Inc. (5,000 employees). Erik is currently a Senior Management Consultant at ISCO Group, an Executive Search company with over three decades of experience with international companies in Norway.
Jacob Tveraabak, CEO of StrongPoint says: "I'm pleased to welcome Erik to StrongPoint and the Executive Management Team. Erik has extensive experience from management positions in highly esteemed organisations both as a business leader with P&L responsibility as well as having held senior HR-positions. I am confident that he will execute valuable new developments at StrongPoint."
Erik says about the new role: "I am looking forward to be part of the StrongPoint team. The company has ambitious plans and is on an exciting journey. Together with the team and all of StrongPoint's leaders and employees I will do my very best to create value in this new established role, and make sure that all activities are well connected with the strategic priorities of the company."
For further queries, please contact:
Jacob Tveraabak
CEO StrongPoint ASA
Phone: +47 90 82 13 70