StrongPoint Baltics SVP Rimantas Mažulis receives CEO of the Year award in Lithuania
Published:
20. November 2023
We are very proud to announce that Rimantas Mažulis, SVP & Managing Director of StrongPoint Baltics, has been honoured with the CEO of The Year award from the Build Stuff – Software Development Conference in Lithuania.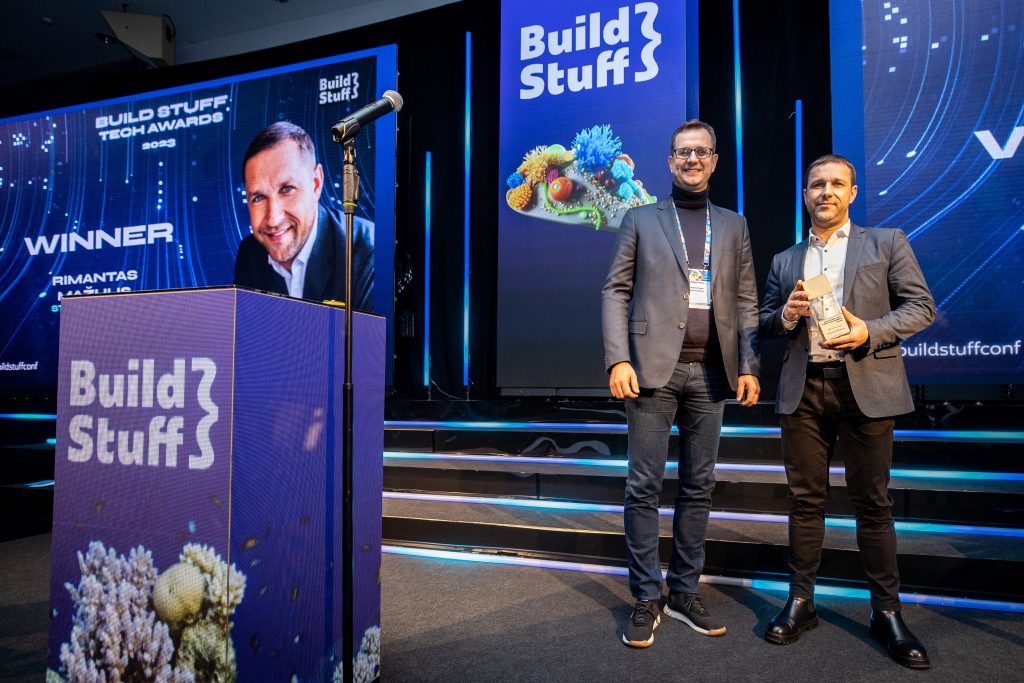 The CEO of The Year award, from the 'Build Stuff' software development conference, celebrates exceptional leadership, innovation, and impact within Lithuania's technology industry. Rimantas was acknowledged for his strong and inspirational leadership, which has deeply influenced StrongPoint's culture and core values.
Under Rimantas' leadership, StrongPoint Baltics has flourished, fostering a cohesive and empowered team environment built on trust, mutual respect, and a culture of sharing insights. Most importantly, the company has embraced a shared vision: retail technology in every shopping experience for a smarter and better life. This environment significantly contributed to the company's enhanced performance, with revenue doubling since Rimantas assumed the CEO role.
Moreover, the company's profitability has consistently grown, and its team has expanded in both size and global reach. StrongPoint Baltics now engages in installations and provides support and installations to customers across Europe and beyond.
In addition to his CEO responsibilities, Rimantas has assumed a new role as the public face of the company, serving as a keynote speaker at conferences, a moderator, and a participant in podcasts and videos.
Rimantas' receipt of the CEO of the Year award underscores his exceptional leadership, dedication, and unwavering commitment to driving StrongPoint Baltics toward continued success. The entire Baltics team takes pride in this remarkable accomplishment.