StrongPoint awarded again LS Retail Platinum Partner  
Retail technology company StrongPoint is pleased to announce that it has been named LS Retail Platinum Partner for 2023. The Platinum Partner level is a rare achievement for an LS Retail partner. It is limited to partner companies that displayed exceptional dedication to LS Retail solutions and drove impressive sales success during the previous year. StrongPoint was awarded Diamond Partner in 2015 and then Platinum Partner in 2022.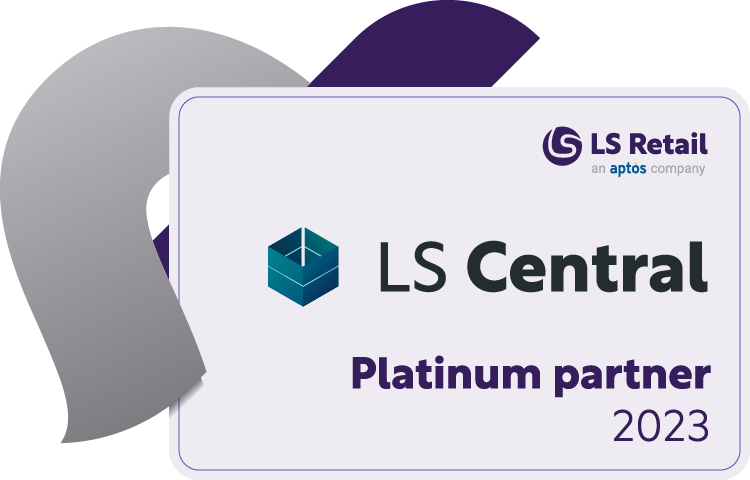 StrongPoint and LS Retail have been partners for over 20 years. It has resulted in a large number of large and successful commerce management system implementations in many retail sector companies.
"Platinum Partner status second year in a row is not just an honour but also an encouragement and obligation to constantly improve, provide better services and bring greater efficiency savings to our customers. A strong focus and dedication are some of the key factors that lead to the achievements we are unlocking every year and will continue to do so," – says Rimantas Mažulis, SVP and MD at StrongPoint Baltics.
"Congratulations to our awarded partners, who demonstrate on a daily basis that they can help retail and hospitality businesses improve operations and customer experiences," says Kristjan Johannsson, Chief Commercial Officer of LS Retail. "We are delighted to honour StrongPoint as LS Retail Platinum partner and we look forward to celebrating their current and future successes with them", says Kristjan.
About LS Retail, an Aptos Company
LS Retail, an Aptos Company, is a world-leading developer and provider of retail management software for retail, hospitality, food service, pharmacy and forecourt businesses.
Everyday LS Retail software powers tens of thousands of retail stores, restaurants, pharmacies and gas stations, ranging from startups to large enterprises, in over 157 countries.
The LS Retail solutions unite within one platform ERP, Point of Sale, e-commerce, order and inventory management, CRM, advanced analytics, and more. This means our customers can run their whole business across all their sales channels with one solution. Learn more at www.lsretail.com