StrongPoint at ABGSC Introduce Investor Day in Stockholm
Published:
3. September 2019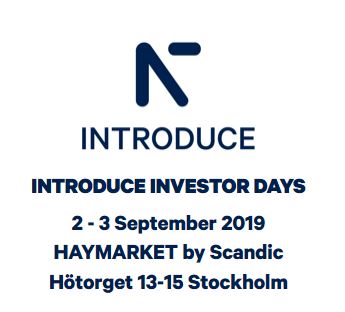 September 3, 2019, CEO Jacob Tveraabak presented StrongPoint at the ABGSC Introduce Investor Day in Stockholm.
"There is a fundamentally strong market potential for retail technology, which is StrongPoint's core business. E-commerce is becoming increasingly important to the retailers. This represents a double opportunity for StrongPoint: firstly retailers wanting to establish an online presence and, secondly, from retailers that need to improve store productivity due to the switch from store to online that puts pressure on margins. StrongPoint offers a broad portfolio of retail solutions covering both opportunities. We will continue to develop our solutions and products for our customers as the development continues and intensifies in the years ahead"
Jacob Tveraabak, CEO of StrongPoint
See the presentation here.
See the #Sitdown presentation here.