StrongPoint appoints Magnus Rosén as SVP for Sweden following the retirement of Göran Thörn
Published:
22. November 2021
We are very happy to announce that in February 2022, Magnus Rosén will take over as the new Managing Director and SVP for StrongPoint Sweden and Ecommerce technology development. The current SVP for Sweden, Göran Thörn, will be retiring in spring 2022 and we can now we present his successor, Magnus Rosén. Magnus has an extensive background in the Swedish grocery trade, including in the role of e-commerce business manager at the Swedish grocery retailer ICA as well as from other roles in the retail . With this recruitment, StrongPoint further strengthens the company's position in the Swedish retail sector, in line with the company's continued growth strategy.
Göran Thörn has has been an esteemed colleague and extremely important cornerstone in the development of StrongPoint's solutions grocery e-commerce logistics, solutions that today are world-class in terms of efficiency.
Magnus will take up his new role at StrongPoint in February 2022. He will first have a month's handover together with Göran and from 1 March he will take up the role of SVP for StrongPoint Sweden in full. We have already taken the opportunity to interview Magnus so you can get to know him.
A warm welcome to StrongPoint Magnus!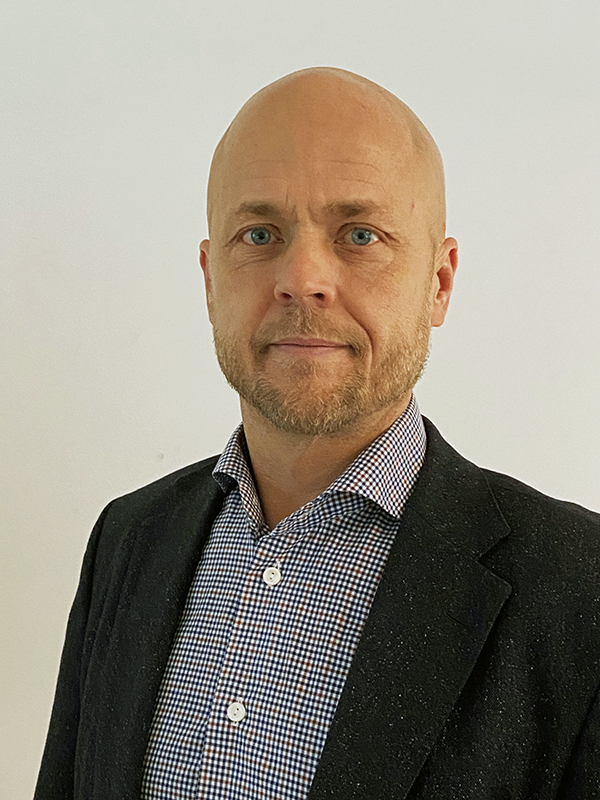 There is still some time left until you start with us, but we already wanted to take the opportunity to introduce you to StrongPoint's customers, partners and employees.
What is your connection to retail technology and e-commerce?
I have spent my entire career withing with business and technology development in retail and then mainly for the grocery industry. From the time I started at Statoil in the 1990s via the grocery retailer ICA Sweden where I worked in both the IT and development of their e-commerce offer for many years, on to what I do today, where I help companies build and develop their e-commerce offer.
In what way does your long experience from the Swedish retail sector benefit your new role as SVP for StrongPoint Sweden?
Physical and digital commerce is developing at an ever-faster pace. The change is made possible by new technology and it is driven by new customer expectations and behaviors. Not least in the e-commerce of groceries where the change was accelerated during the pandemic and completely new customer groups started shopping online. With my experience in retail, and then especially the grocery trade, I have good insights into the consumer's needs and driving forces and a deep understanding of the reality of stores and retailers. I believe that knowledge and insights are important when we are to help our customers improve the customer experience and streamline their business, both in physical stores and in e-commerce.
What drew you to start at StrongPoint?
I have known StrongPoint for a long time as they are one of the leading players in Sweden in retail technology and solutions for e-commerce. I have always thought that it is fantastic fun to work in the grocery trade. Groceries and food are an important part of all people's lives, both in everyday life and at the weekend. Returning to the industry and being able to participate in and drive technological development that affects the everyday life of most people is a great and incredibly exciting opportunity. The choice to start at StrongPoint felt obvious, they are going forward and investing and have a clear strategy for growth in their sector. This is the start of an exciting new journey!
What are you most looking forward to in your new role?
What I most look forward to is, together with all my colleagues at StrongPoint, is to continue to drive technology development in in-store and online solutions going forward. The pandemic has accelerated the transformation of trade and I want to help retailers maximize the business value of all the opportunities created. StrongPoint provides smart, convenient, and efficient solutions that make the store even more attractive to the consumer and more profitable for the retailer. We continue to simplify and improve the customer journey for customers who choose to and we enable efficient and profitable operation of e-commerce in stores.
StrongPoint has a broad portfolio of solutions that are world-leading, a strong position in the market and an enormous amount of expertise in the organization. I really look forward to taking StrongPoint to new heights together with all employees and continue to develop and improve the grocery trade in Sweden.