"Let's call it a big success" – The new Vensafe Generation in Carrefour Alma
These are the words that Peter Helsen, manager of 8 Carrefour Alma stores in Belgium. He describes his experience with the new Vensafe generation. Vensafe 5 is StrongPoint's newest Select & Collect solution. But what exactly is it, that makes this project such a big success?
"Success or failure – it really depends on the whole store environment, the customer understanding and acceptance of a new solution. For a project to be a success, these factors ultimately make the difference", says Andrius Kalasinskas, Global Product Director for Select & Collect at StrongPoint.
He explains that although there are common factors in retail everywhere, different countries, different target customer groups and even changing attitudes of individual customers can impact the success as well. Therefore, for maximum customer acceptance, the solution must be flexible, tailored and optimized.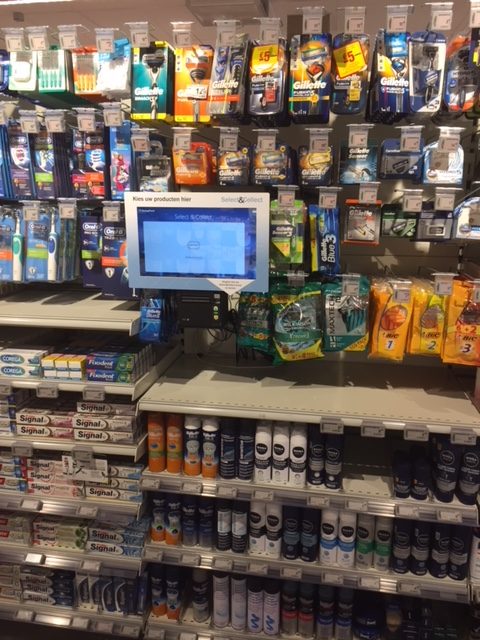 This flexibility and creativity is what convinced Peter Helsen of Vensafe and StrongPoint. While trying a competitor's solution, he realised that the key to success in his stores was StrongPoint's willingness to adapt and support.
Customer awareness and acceptance was the most important to take initial hesitance with new technology. Multiple touchscreens were installed throughout the store based on customer profiles. Some at the check-out for people waiting in line, some in the store to allow more time to discover products. One touchscreen specially for razorblades was even integrated in a store shelf to increase awareness.
"4 weeks after the implementation of these measures, we have reached sales levels that are 3-5% higher than in times before Vensafe, which is fantastic!", a very pleased Mr. Helsen tells us.
Solution for many stores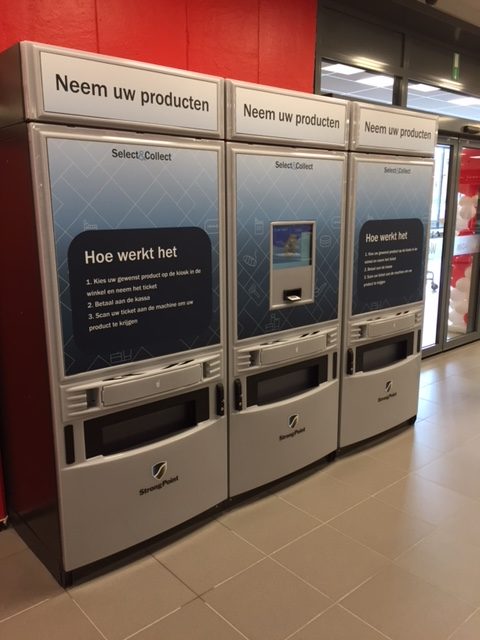 By now, he has automated cigarette, tobacco and shaving product sales with the Vensafe solution in 3 of his stores and is set to continue with the remaining 5 stores.
But that's not the end of the story! The third store with Vensafe is at the same time the first one that got equipped with the all new Vensafe Generation 5. Vensafe 5 comes with many new features and advantages that make the retailers' and consumers' lives easier. The system makes purchases easier for customers of all age groups and all levels of experience with technology. Retailers get improved product and kiosk layout management and out of stock alerts. Even potential new tobacco regulations will not pose any problem to the new Vensafe version.
"We wanted to automate tobacco sales and stay compliant with Belgian tobacco regulations, which forbids any advertisement for tobacco. Now, our customers select the virtual product on touchscreens, pay at any checkout they like and then pick up the products at the dispensers. What we save in labor costs and stock value because of the simple restocking process now is huge for us. Plus, all our items in the Vensafe system are safe from theft. You wouldn't believe how much shrinkage costs us every year otherwise.", summarizes Peter Helsen.
We are just as excited as he is about this project and we can't wait to see what's in store in the future. Read about the newest developments in our future newsletters.
To find out more about Select & Collect solutions, click here.