Leading Danish retailer chooses StrongPoint Grocery Lockers for their e-commerce click & collect pilot
(Oslo, July 8 2021) StrongPoint ASA, a leading retail technology provider, announces that Coop Denmark A/S has chosen StrongPoint as their grocery locker supplier for their new click and collect at-store grocery pickup pilot.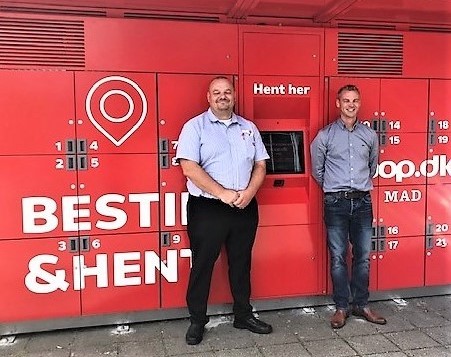 Coop Denmark A/S have already been using StrongPoint's Order Picking solution to do in-store picking and are now further enhancing their e-commerce offer by expanding into what is fast becoming the click & collect solution of choice, temperature-controlled grocery lockers. StrongPoint's grocery lockers are purpose-built for grocery retailers and outdoor use and come with integrated software for remote management and app-based loading and unloading for speedy access.
Coop Denmark A/S has been expanding their grocery e-commerce offer for several years and have in the past piloted and tested multiple delivery methods to provide their customers with an online offer. Providing an outdoor contactless click & collect solution was a logical next step in their e-commerce evolution due to the increase in demand for at-store pickup options.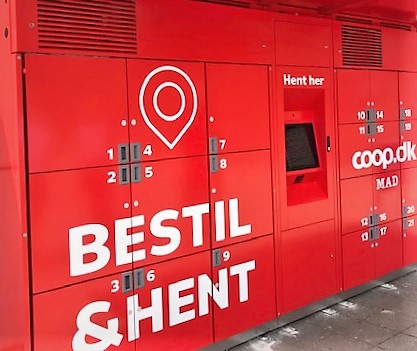 "We have known StrongPoint for many years and are very pleased with their Order Picking solution that we use for our in-store picking for online orders. Our sister-company Coop Sweden has already been using StrongPoint's grocery lockers for some years and we have been closely following their successful roll-out and results. We were most interested in how StrongPoint's lockers will impact efficiency savings for the stores and customers satisfaction," said Morten Viktor, SVP Digital & Online at Coop Denmark.
"We are pleased to be able to support Coop Denmark A/S in further enhancing their e-grocery offering and are proud that another leading grocery retailer has opted for our grocery lockers. Outside is the new inside and grocery retailers like Coop Denmark A/S need durable long-lasting products that can withstand weather fluctuations. We hope that Coop Denmark's customers enjoy using our locker solution when picking up their online grocery orders," said Jacob Tveraabak, StrongPoint CEO.
About Coop Denmark
Coop is one of Denmark´s largest retail companies with its more than 1000 stores in the 6 different chains: Kvickly, SuperBrugsen, Dagli´Brugsen, Fakta, Coop365 and Irma and the online-store, Coop.dk Coop was established in 1866 as Denmark's first co-operative society. The aim is to make food cheaper for the ordinary working man. Today Coop has a market share approx. 33 percent and 40.000 employees.