Join Baltic Retail Forum 2019 in Tallinn
Published:
11. April 2019
Annual StrongPoint's conference for retailers Baltic Retail Forum is ready to welcome the guests for 9th time. We have invited the strongest field experts to share the knowledge, trends of retail business and latest insights on the hottest topics.
Want to stay on the top of retail innovation trends? Register and meet us on May 8 at Tallinn, Estonia.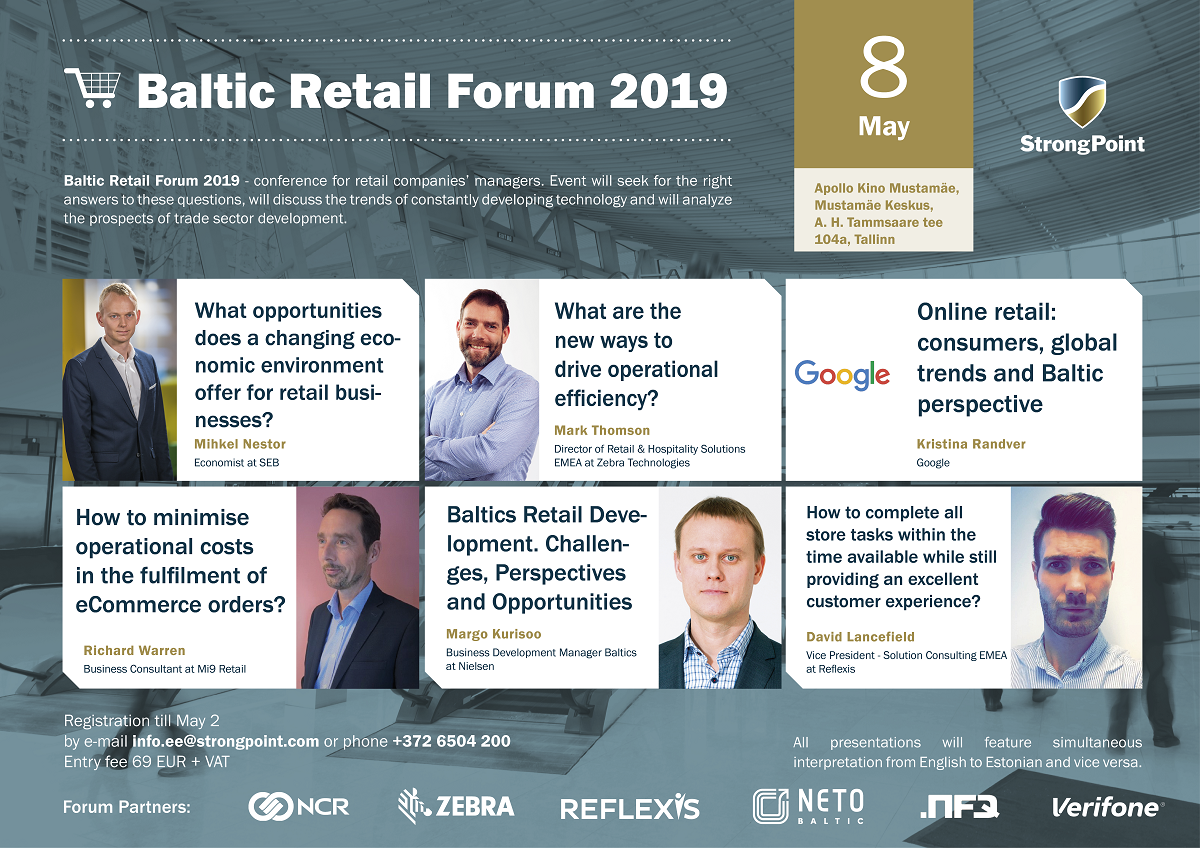 Conference photo gallery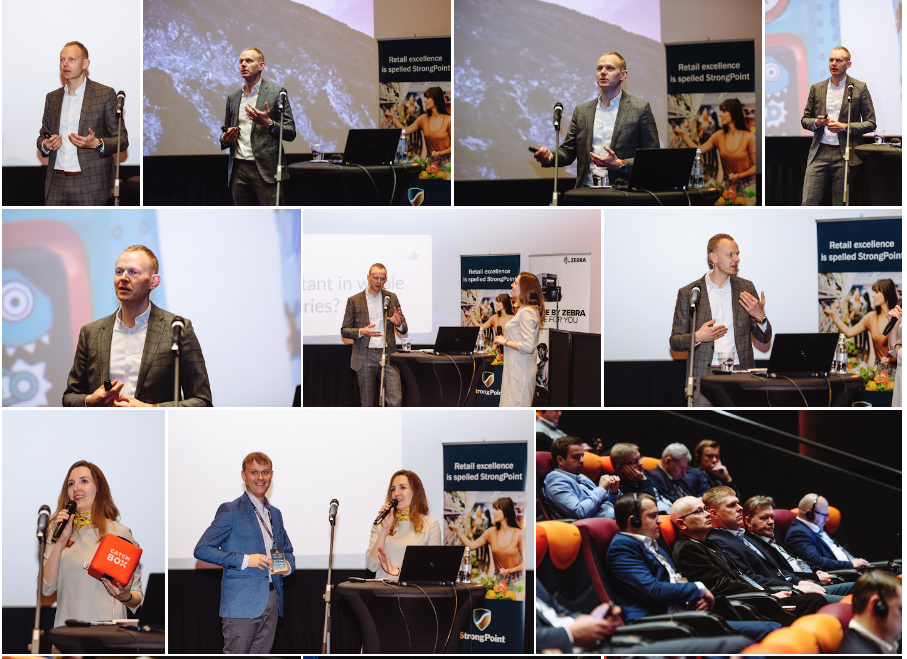 Baltic Retail Forum in press
Jaekaupmehi ootamas hea aasta? – kaubandus.ee
Nestor: See aasta tuleb kaupmeestele edukas – Ärileht.ee
Registration