HP ranks StrongPoint Labels as number one in the world!
Published:
22. September 2017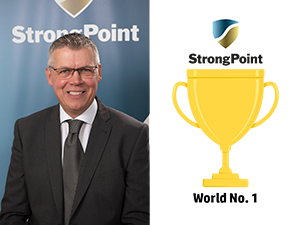 Each week HP sets up a ranking comparing all users of their HP Indigo digital presses in the same countries, regions, and in the world. We are very proud to announce that StrongPoint Labels in Scandinavia received No1 award in the world in this ranking last week.
HP Indigo has a built-in panel that gives a complete overview of the performance of the digital press. All information is presented in addition to historical data such as; pressure volumes, error messages, restarts and optimal use of consumable items.
"Congratulations, StrongPoint Labels, No1 in the world!"
Alon Bar-Shany, Vice president and general manager of HP Indigo Division
"I'm so proud and happy of my team. Don't forget all the support we get from Visutech and HP."
Leif Persson, Senior Vice President & Managing Director – StrongPoint Labels
Read more here: VISUTECH