Hilde Horn Gilen to be new CFO of StrongPoint ASA
Published:
4. December 2018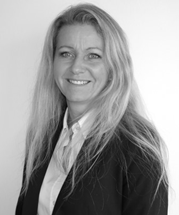 Hilde Horn Gilen has been appointed as the new CFO of StrongPoint ASA. Mrs Gilen comes from the position as CFO of Ahlsell Norway, a subsidiary of the Ahlsell Group, where she has been since 2014. Prior to that, Mrs Gilen was seven years with Kongsberg Gruppen ASA in various positions, lastly as the CFO of Kongsberg Oil & Gas Technologies. Mrs Gilen also has ten years with PwC, the audit and assurance firm. She is a Norwegian citizen, residing in Oslo, Norway. Mrs Gilen will commence as CFO on February 18, 2019.
Anders Nilsen, StrongPoint's current CFO, will assume the position as Vice President Group Accounting, Controlling and IT, upon Mrs Gilen's arrival to StrongPoint.
CEO Jacob Tveraabak says: "StrongPoint has a very exciting growth journey ahead, which includes both international growth and M&A, in addition to strengthening current positions. I am very excited to get Hilde on board as CFO. Her experience from exciting growth cases such as Kongsberg and Ahlsell, and her insight into both digital transformation and B2B sales, is a perfect match for StrongPoint. Further, I am very pleased to have Anders Nilsen continue in StrongPoint. His experience and knowledge of StrongPoint is quite unique and a great benefit for the company".
For further queries, please contact:
Jacob Tveraabak