First ever mobile grocery locker in the Baltics, supplied by StrongPoint and deployed in Lithuanian resort 
Published:
10. August 2022
To improve customer experience, grocery retail chains in the Baltics are constantly looking to innovate. Lithuanian grocery retailer Rimi, part of the Swedish-based ICA Group, has innovated with the introduction of the Baltic's first mobile grocery locker, an e-commerce grocery pick-up solution which can be easily moved from one place to another.  
To seize the mobile opportunity, the grocery locker was placed in the popular resort town of Nida, where there is limited access to groceries. In the town, Rimi can test and meet the demand for online groceries from the resort's tourists and residents. StrongPoint, who implemented the solution, is confident the mobile version of a grocery locker will enable customers to save precious time and allow the retailer to offer more options.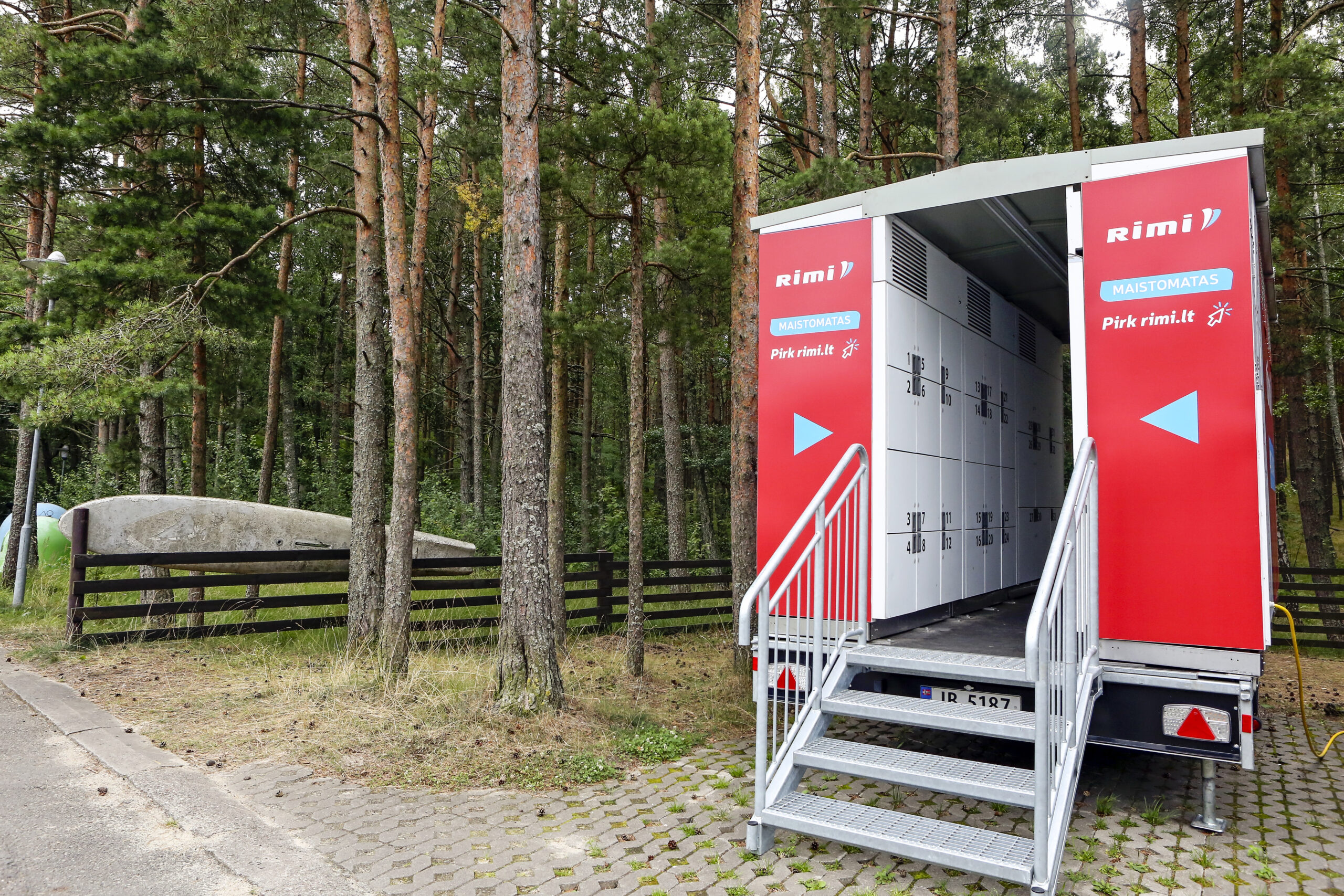 Ice cream friendly 
The mobile grocery locker, just like a stationery one, has three temperature zones – ambient, chilled and frozen. This allows for keeping all the products fresh until pick-up. Including fresh meat, fish, frozen items and even ice cream. In addition, it provides flexibility for the online shopper, as they can pick up the order at any time 24/7. However, the biggest advantage of the mobile locker is to be able to move it and use it according to changing customer demands.  
"The mobile grocery locker is a grocery locker on wheels. Since it can be easily moved and installed, its location can be changed depending on the demand. For instance, during the summer travel season, it can be placed on the way to popular recreation locations. For customers, it means they can avoid rush hour at stores and use the time saved for more interesting activities. Moreover, it is convenient for the retailer because a lot of orders can be delivered to one location instead of driving to many different homes," explains Rimantas Mažulis, SVP and MD at StrongPoint Baltics.  
Constant development 
The technology of both the mobile and stationary grocery lockers is continuously being developed and improved. It can be supplied with AI-based age verification, app-based management which allows for the handling of orders without touching the screen, as well as making it possible for multiple customers and retail staff to load or collect from the locker simultaneously. 
For more information contact StrongPoint here.