DUNKIN' Spain selects StrongPoint as its cash management system supplier
Dunkin', one of the world's leading franchises of quick service restaurants (QSR) with more than 18,000 shops operating worldwide, has raised the need to implement cash management systems in all its shops in Spain. Dunkin' (formerly known as Dunkin' Donuts) serves hot and cold coffee, baked goods, as well as hard serve ice cream, and the company demands control and security in all their points of sale. The choice of a cash management system supplier fell on StrongPoint due to the experience and reliability of our solution CashGuard, after piloting 17 CashGuard systems since January 22.
In order to make the implementation of the CashGuard systems possible in Dunkin, NR Sur and StrongPoint cooperated on the project with the integration of their POS software and StrongPoint's cash management system for the roll-out of the solution.
Once the integration was in place, the CashGuard pilot was validated in October 2021, with the aim to test and demonstrates the benefits CashGuard brings to the point of sale in Dunkin.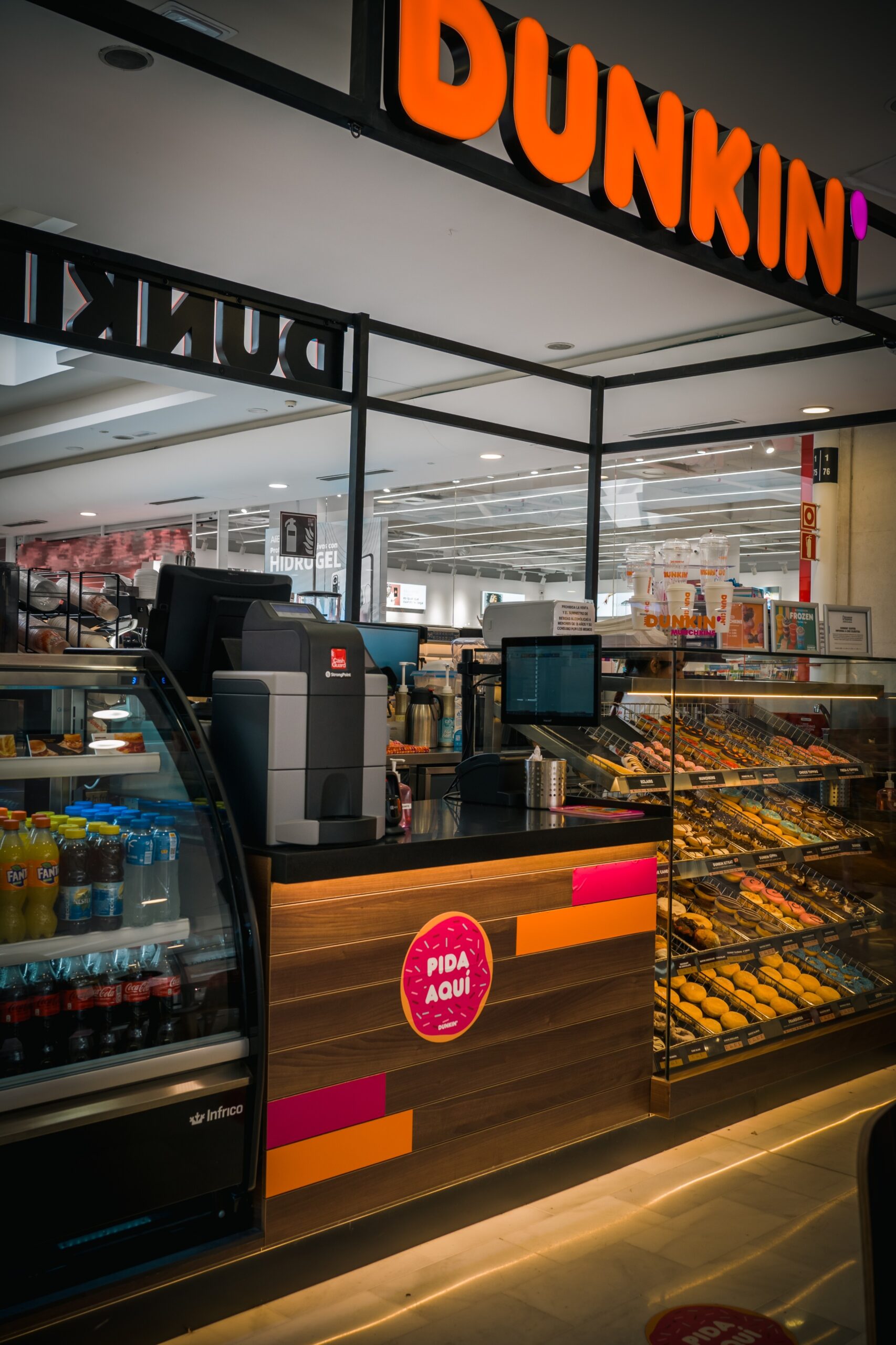 Dunkin signs the first implementation of the roll-out of 17 systems with StrongPoint, which would start in January 22 and would be finished a few weeks later.
After two months working successfully with StrongPoint's CashGuard in its shops, Dunkin decides to implement the second roll-out for another 19 of its locations in Spain.
Once again, StrongPoint's CashGuard system proves itself as the leading cash management solution for the point of sale in the market, being implemented in another world-leading franchise with Dunkin' Spain.
The satisfactory result with the implementation of CashGuard in Dunkin' indicates high expectations for the future in the chain in Spain and the possibility of expanding to other countries.