Click & Collect project in Russia starting to pick up speed
Utkonos is the leading online grocery retailer in Russia, selling more than 40,000 products and employing 1,800 people. Delivering 24/7 from a modern 44,000 m² multifunctional distribution center, StrongPoint is proud to be Utkonos' partner for Click & Collect locker solutions.
The first 12 grocery lockers have been installed all over Moscow and customers are starting to use them in residential complexes, business centres, transport hubs or near highways.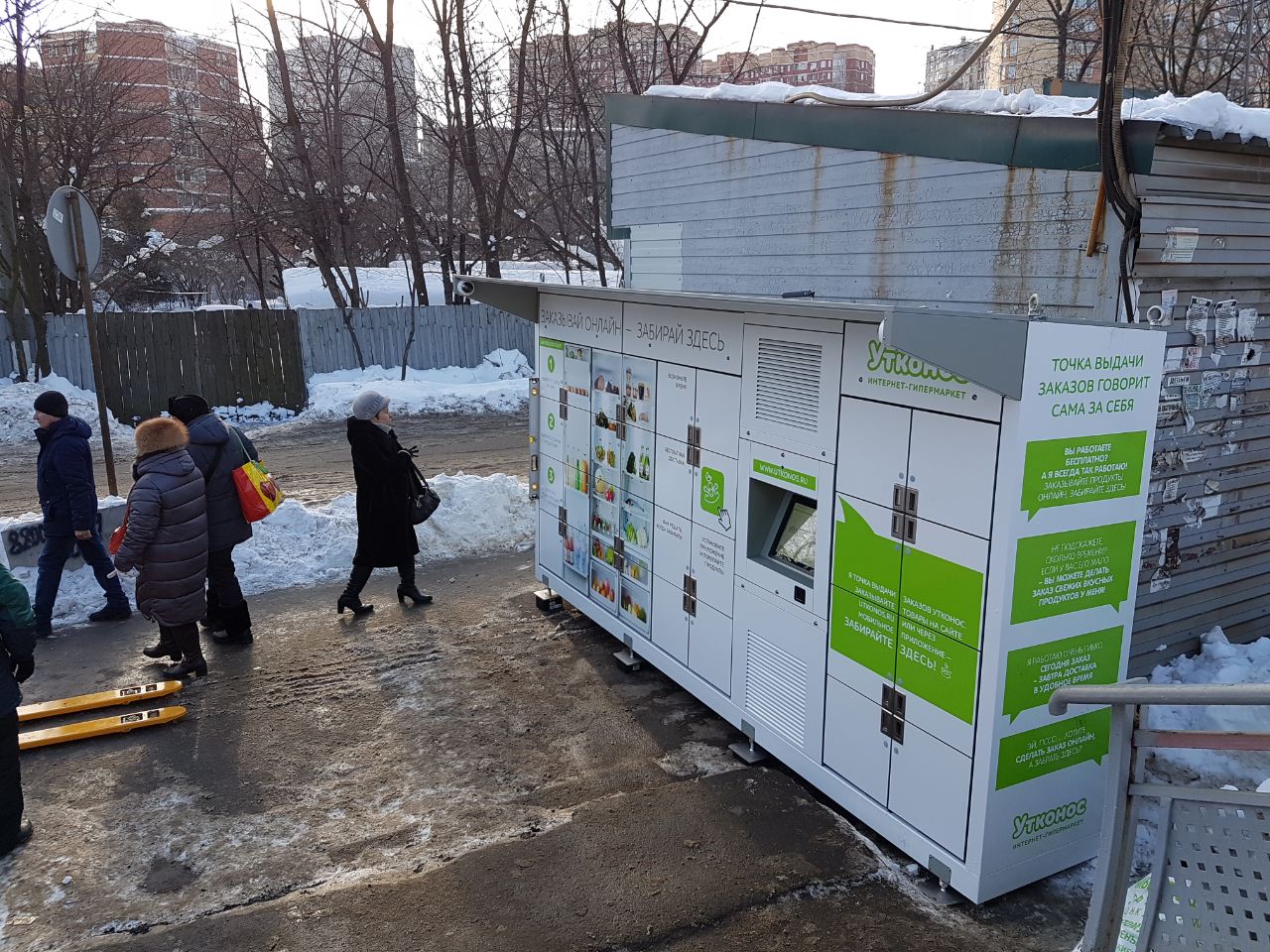 Utkonos is a next generation shop: an innovative combination of traditional and modern retail technologies, and as such, it strives to reach all sorts of different consumers.
"Home delivery orders are often quite big and delivered by our cars. StrongPoint's Click & Collect lockers allow us to target a different customer group, with smaller and more frequent orders. This is a great chance for us to increase our reach!", says Dmitriy Zernov, Deputy General Director for Business Development and Strategic Initiatives at Utkonos.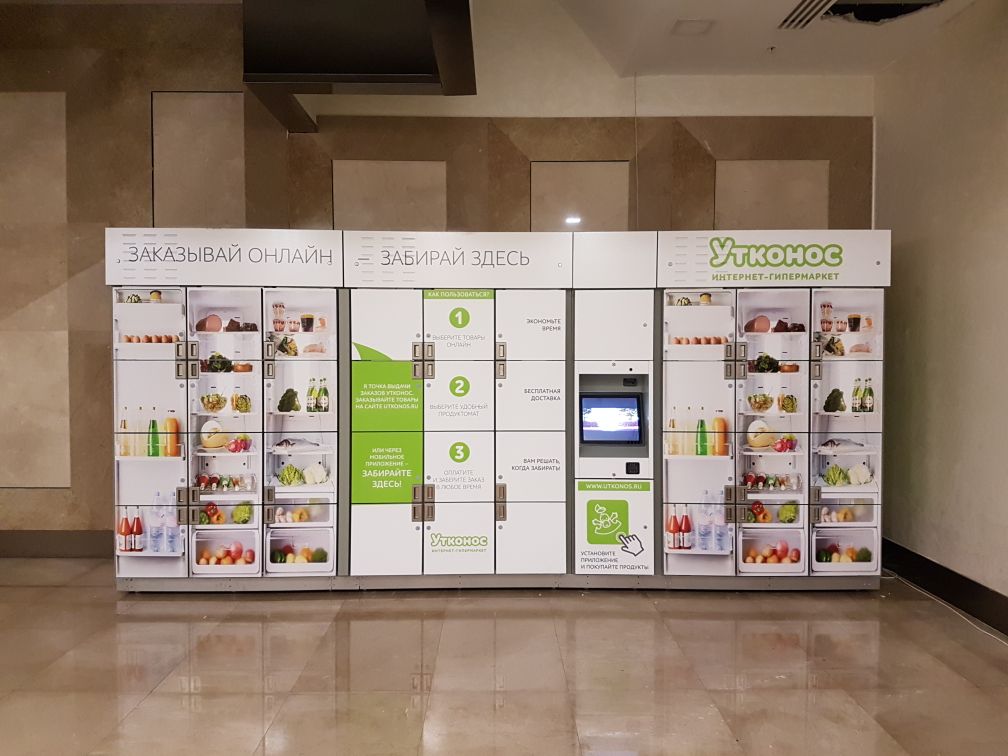 The StrongPoint Click & Collect locker solution is fully developed by StrongPoint and is currently receiving great attention from retailers worldwide. The lockers are of modular size. Most common have 39 configurable rooms for frozen, chilled and ambient tempered goods. That means that delivery of absolutely all kinds of groceries is possible. There is a choice for placing the lockers indoor or outdoor.
And what's next in the StrongPoint/Utkonos journey?
"We will soon start installing indoor lockers as well and hope to see even more interest from Russian shoppers. We are also consulting on different ways to increase usage of the existing lockers.", says Arif Kasumov, Solution Manager at StrongPoint.
For more updates about this exciting project, keep an eye out for our future newsletters.
Further information about the Click & Collect Solution is here.