86%
reduction in labour costs
345 items
picked per hour on average for several stores
Coop Sweden Uses StrongPoint Tech to Achieve Profitability in E-Groceries
Coop Sweden has always been a frontrunner in the grocery industry, having begun their e-commerce journey way back in 2008. Thanks to that foresight, some fifteen years later the chain has over 200 picking locations and is a dominant force in the market.
The core element of such growth? Hyper-efficient order picking combined with hyper-efficient last mile solutions. In 2018 Coop upgraded their existing manual picking solution and decided to adopt StrongPoint's Order Picking solution to process their e-grocery orders for their stores.
The result? Profitable e-groceries. Today many of their stores are picking at an astonishing rate of 345 items per hour across all product lines.
A Not-So-Secret Recipe to E-Commerce Success
When asked what's the secret ingredient in their success, Niklas Zeitlin, Head of Coop Sweden's Online Operations, identifies multiple factors.
Chief among them is an inclusive learning culture for shoppers and staff alike, which comprises three key factors:
A welcoming atmosphere for shoppers. Coop sought to make the online shopping experience as natural as the instore one.
Proper onboarding of the new pickers.
Sharing of knowledge among staff. It was vital that best practices were developed and shared so that everyone could benefit from clever solutions and key strategies.
The second ingredient was made up of metrics, monitoring and adapting, which have been equally important in Coop's journey. Online actors, says Niklas, must be able to work the data at all levels in order to meet KPIs and reach new heights in efficiency.
With the StrongPoint's solution, Coop is able to compare their stores individual performances and data, and those that achieve both high quality and maximal efficiency are rewarded, and best practices can be quickly identified and rolled out to the group.
Another ingredient, described by Niklas as an adaptive approach, is now a tenet of the network's ongoing success. No one single method leads to hyper-efficiency: it's a matter of what works for each store, depending on size. Each store needs its own strategy, and this is where again the StrongPoint solution helps as each store can be set-up differently considering its unique characteristics.
Small stores, for example, may use a storewide picking route with simultaneous two-order picking. Larger stores will use StrongPoint technology like mobile units with scales, printers, and pick-by-light technology, while working across multiple zones for maximum efficiency gains.
Providing the last bit of zing the sauce needs is integration into a single system overseen by StrongPoint software.
"StrongPoint's order picking solution has been a key factor for us achieving e-grocery profitability."

Niklas Zeitlin, Head of Coop Sweden's Online Operations
Grocery lockers are key to a flexible strategy
The flexibility of StrongPoint's solutions and array of choices are key to Coop's strategy, says Niklas. Grocery lockers are at the heart of that strategy, as the solution provides substantial efficiency savings.
"In addition to using StrongPoint's order picking system, we use their other systems leveraging efficiency savings, including grocery lockers, as they provide enormous savings for the last mile."
Grocery lockers were a vital tool in Coop's strategy during the pandemic, when a sudden increase in e-commerce traffic demanded steep scaling, and quickly. Luckily, StrongPoint's temperature-controlled grocery locker system can be onboarded in just 10–12 hours.
Coop also increased the number of stores fulfilling online orders from 30 to 200 and implemented 250 click-and-collect pickup points with many incorporating grocery lockers. In the end, the grocery retailer saw a whopping 86% reduction in labor costs when using grocery lockers compared to home delivery, while creating the fastest and most convenient possible click & collect customer experience.
"I highly recommend StrongPoint's solutions to all grocery retailers looking to maximize profitability. StrongPoint's world-class picking solution, combined with labor-saving grocery lockers, are two key pillars of our e-commerce strategy going forward. Thanks to StrongPoint we are making the impossible possible, profitable e-groceries."
Read more about the solutions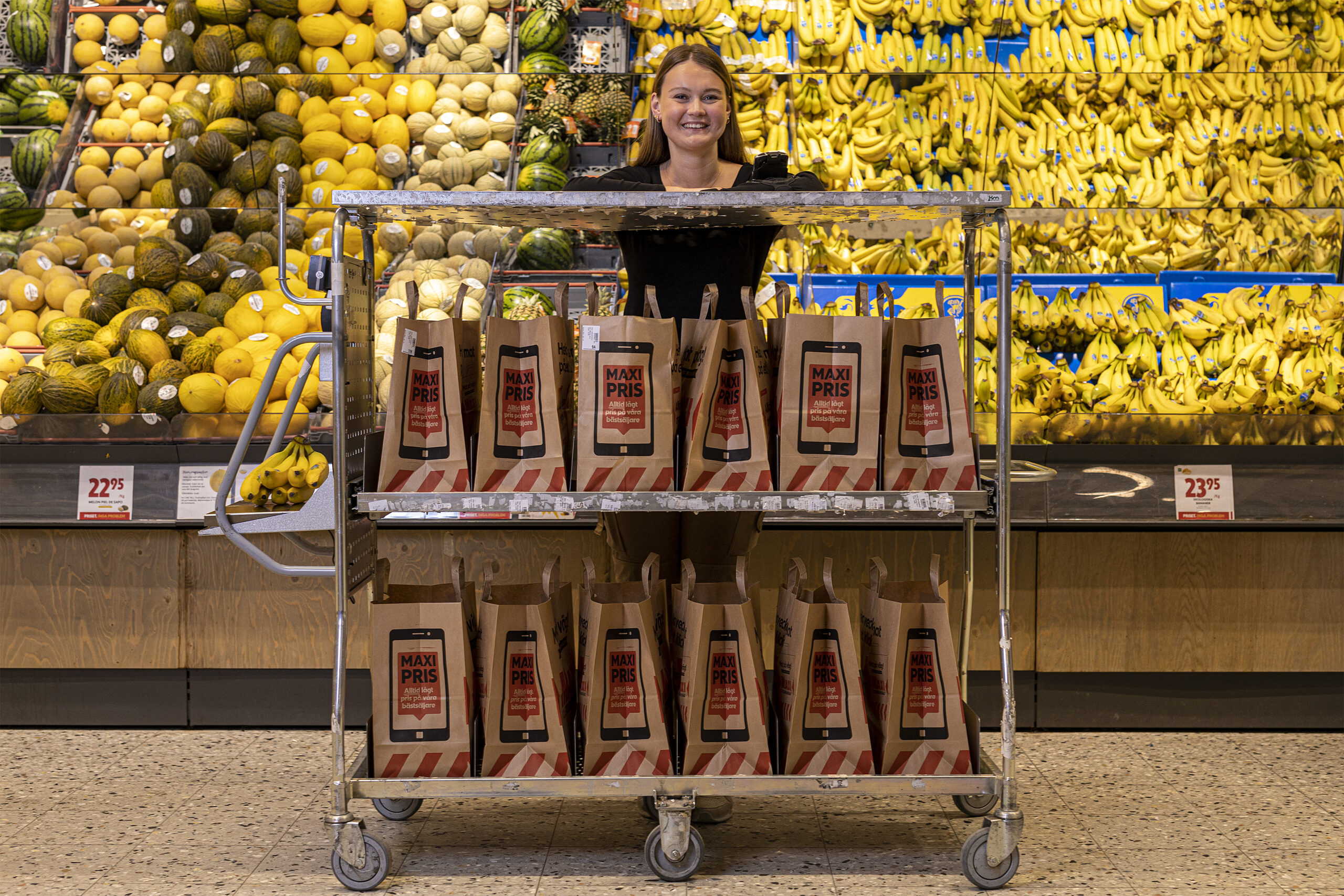 Order Picking
StrongPoint Order Picking is the world's fastest manual picking solution with customers reaching picking rates of 240-300 items per hour. It's a cloud-based solution designed to increase the accuracy and efficiency of in-store staff. Our technology augments manual processes to make them 99.99% accurate, and up to 7x more efficient than pen and paper.
Learn more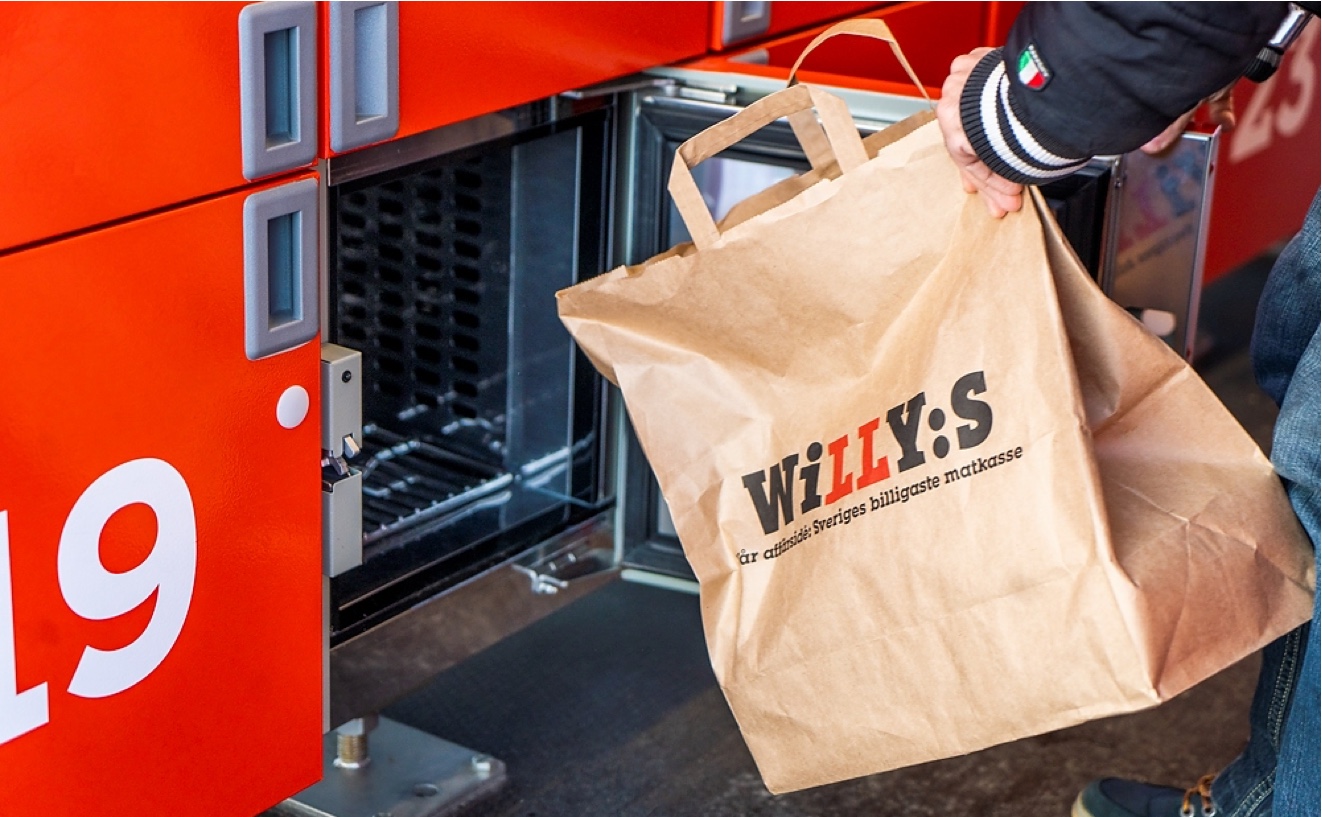 Grocery Lockers
Grocery lockers are the most efficient way to do click and collect, because you can place right next to your store and once the order has been loaded into the locker, no more labour hours are required. Its' a very practical last mile delivery solution for both you and your customers. Our grocery lockers come with quality as standard, designed in Scandinavia and built to survive even the most extreme weather conditions. We offer both regular parcel lockers and temperature-controlled lockers for groceries, as well as software for customer communication and contactless access.
Learn more