StrongPoint's Temperature-Controlled Grocery Lockers Earn NSF Certification
Published:
26. April 2021
All solutions handling food should meet the highest requirements in order to ensure health and the quality of the food. The National Sanitation Foundation (NSF), based in the US, is one of the most respected independent product testing organizations for sanitization and food safety. The NSF certification is awarded to companies whose products have been thoroughly tested and confirmed to comply with strict demands for food safety and health codes. 
StrongPoint's temperature-controlled Click & Collect Grocery Lockers have been complying with the NSF guidelines for quite some time already. That said, StrongPoint wanted to demonstrate that the lockers have the highest levels of food safety and applied for the full certification which was given in April 2021. StrongPoint is now officially listed as an approved supplier on the NSF public directory.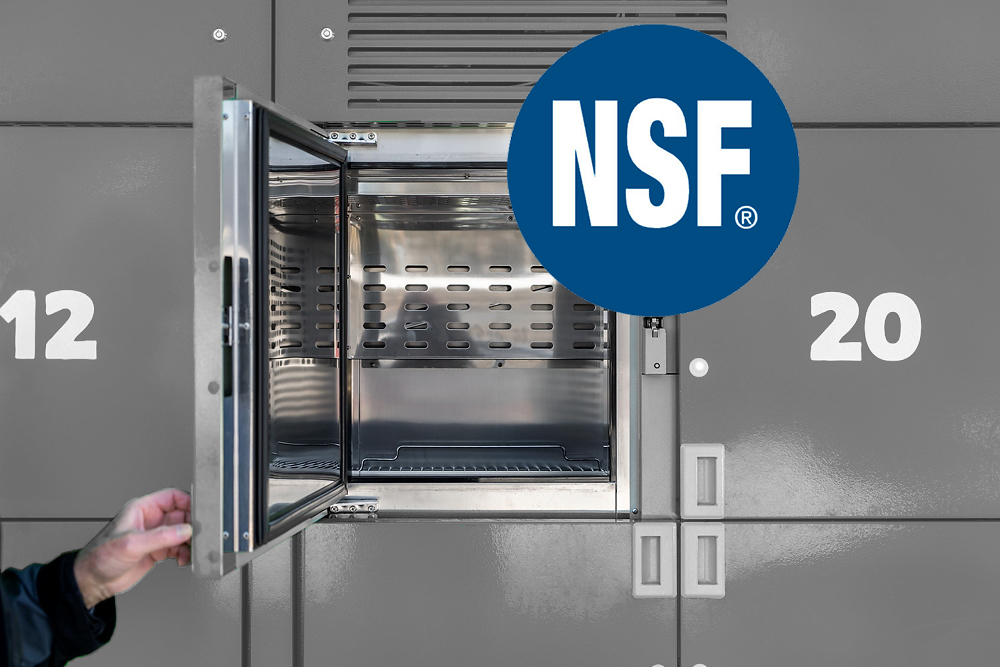 This certificate proves that our grocery lockers manage to keep the correct temperature, and thereby secure the food quality, regardless of the weather (warm or cold) or other interferences. Should one compartment not work optimally, the grocery store would immediately be notified, and all other compartments will still work perfectly.
Ensuring the highest levels of health and safety have always been a priority at StrongPoint and we are very proud that our diligence has been recognized by such a prestigious  organization. 
For additional information please contact StrongPoint's SVP for e-commerce solutions, Amanda Cremon. 
E-mail: amanda.cremon@strongpoint.com