Meet our new Managing Director and SVP for Retail Technology in Norway, Gisle Elvebakken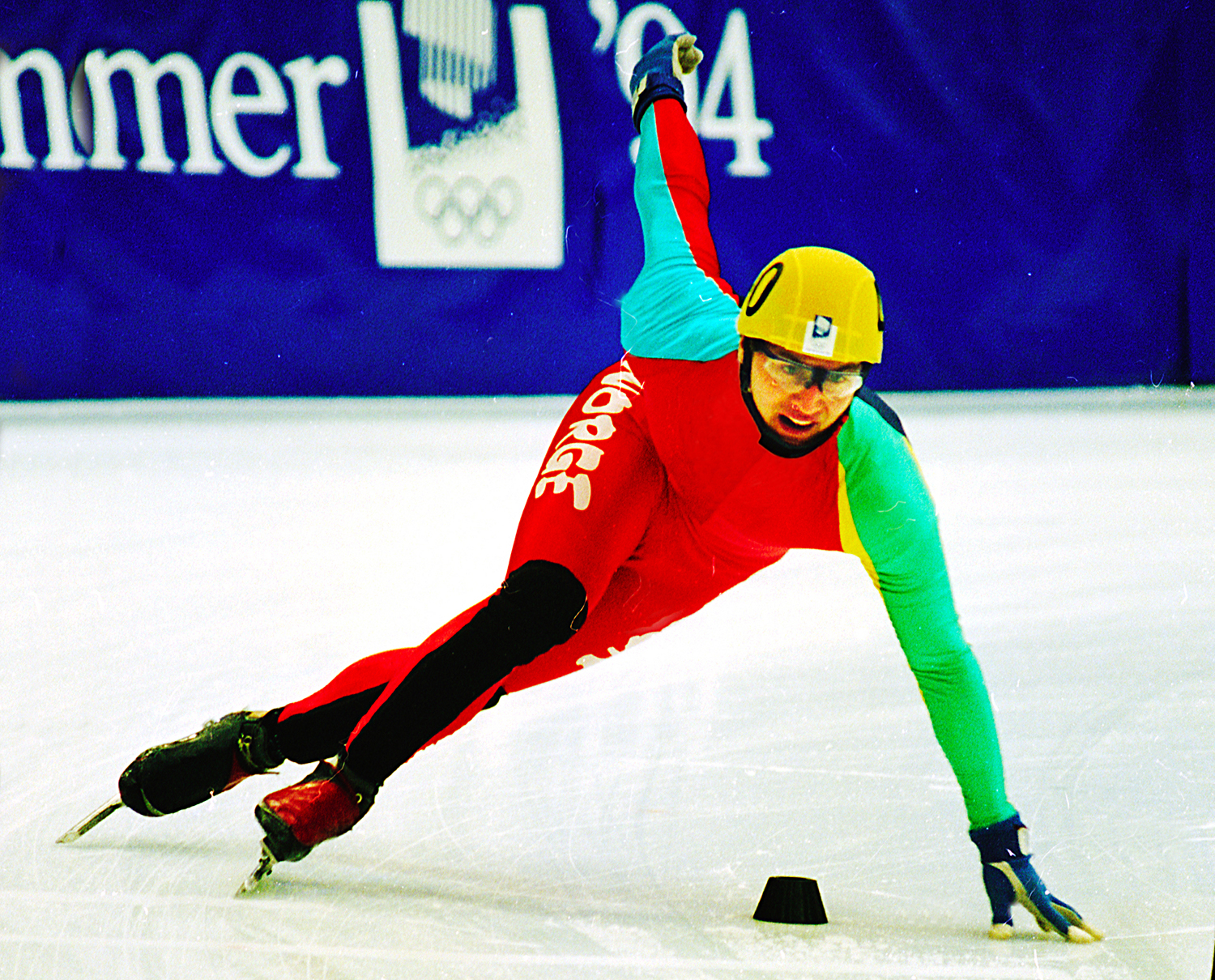 Tell us a bit about yourself?
I've worked within sales for 25 years, mainly for large Norwegian IT-companies such as Visma, Atea and TeleComputing (Visolit). Areas I've worked with include hardware & software, field-services, IT-outsourcing and cloud-services provided to a variety of industries. Outside of work I have an active lifestyle, perhaps attributed to my past as a top athlete within short track speed skating. The photo to the right is me racing towards 6th place at the Lillehammer Olympics in 94. I also enjoy travelling, hiking, trout fishing and I have three children at the age of 23, 22 and 18.
What are you passionate about?
I'm passionate about creating new business, whether it's new solutions & services or building and maintaining relationships. I love digging into new technologies and trends, and my focus right now is on how we can improve customer shopping experience and increase productivity for retailers. Existing retail trends seems to be accelerated by the coronavirus, which will impact solutions within e-commerce, self-service, pick-up, in-store experience, mobile technology, sharing economy and so on.
What are your most relevant experiences, and how will these experiences benefit your new role as MD & SVP for Retail Technology Norway?
I grew up in a retail family and have for the past five years worked as a Sales Director at Visma Exso providing solutions and services to the largest retailers. I have been a part of management teams for the last 15 years and have experience and knowledge about technology, sales and management that I believe will be beneficial. Over the years I have also built an extensive network within several industries including retail, both on the customer and supplier side, which will come to good use in my new role.
Why did you want to join StrongPoint?
StrongPoint is positioned for the future of retail, and that makes it an attractive company to work for. Our solid market share and economy makes us well positioned as a leading supplier of retail technology in Scandinavia and the Baltic countries. I'm motivated to work for a company that's set up to meet the accelerating changes in consumer behaviors, and my aim is help StrongPoint set a footprint in the retail industry.
In your new role as MD & SVP for Retail Technology Norway, how will you contribute to increase efficiency and simplify e-commerce and store operations in the retail industry?
Our solutions make retail more efficient, and we must convince retailers of just that. I still see large opportunities for next generations "best of breed" solutions for Click&Collect, Pick&Collect and self-checkout.
What are you looking forward to the most in your new job?
I am looking forward to working in a position as Managing Director for the first time. StrongPoint is a leading technology company within our industry, and I feel very much at home given my background. I look forward to continuing to build relations towards leading customers and suppliers within retail and introducing exciting new solutions and services to the market.
We live in extraordinary times; how do you think the current situation with the corona virus will affect the future of the retail industry?
I believe we will see a shift towards more online shopping, also for groceries and pharmacy. We will increasingly buy our basic groceries online and visit shops (or pick-up-points) for pick-up. I think we still want to touch and see fresh foods though. We will also experience more specialized trade and fashion store showrooms, where you can try, feel and buy, but get your items home by delivery or pick-up.