Meet Marius Drefvelin, our new CFO
Published:
1. September 2023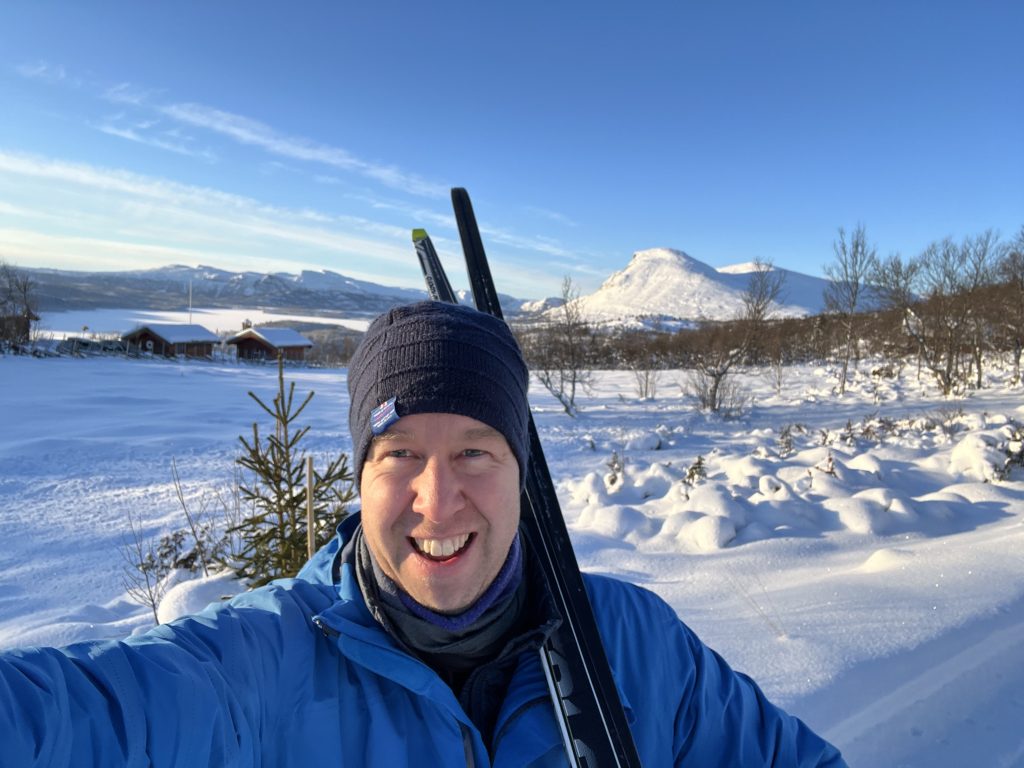 Hi, Marius, and welcome to the team! Tell us, why did you join Strongpoint?
Thank you! It was the combination of maturity, size, an impressive track record, and the company's international presence, but, most importantly, its potential for growth and expansion that attracted me most.
Meeting Jacob and the team really drove home the appetite for providing value to the customer and the vision for the long-term growth and direction of the company. When we were discussing strategy, I quickly realised we had a common understanding of how to develop the organisation and the business opportunities going forward.
Which StrongPoint products do you use the most?
I must admit that as a consumer, I was not aware of StrongPoint's wide portfolio of solutions. But it's clear now that I have been using them without realising for decades!
I use mostly Vensafe on a regular basis. It's always quite a shock when I go abroad and realise how far ahead Norway is in terms of retail tech. And a lot of that is thanks to StrongPoint.
What are you going to prioritise on financial management?
First, I would have to have a real deep dive on the product portfolio and reporting capabilities. However, regardless of that, I would say that one of the most crucial areas where finance can contribute is by setting challenging and meaningful KPIs.
From my experience I've observed many companies that select too many KPIs. That can have the reverse the effect of their intended purpose and negatively impact the company's ability to focus or steer it forward. 
For example, if you consider margin improvement – that's a key objective at StrongPoint. Simultaneously, continued investments are essential. This necessitates rigorous financial management in close collaboration with key business teams such as commercial, product, services, IT and other relevant personnel working on the value chain.
Only by considering the whole picture can you fully comprehend the financial impact of a potential opportunity, including both gross margin and EBITDA margin. 
What do you think about the long-term expectations of grocery e-commerce?
There is great potential for many years to come, both for market growth in general and specifically for StrongPoint.
There are two points I would make on this. Firstly, the opportunity for growth in immature markets is there, if not today then definitely in the future. Secondly, the growth of technology in more mature markets is also strong For example, if there is already a strong market for grocery e-commerce, the thirst for efficiency-driving technologies is only going to increase. And this is where StrongPoint has a strong competitive advantage.
Can you tell us about your finance experience and how it will benefit StrongPoint?
During my approximately 11 years as a CFO of multiple tech companies, I have been fortunate to be present during several change programs, impacting not only the financial side but the whole organization and value chain. I have worked with and led both small and large finance teams, including IT, IR, legal and ESG. In additional, I have overseen multiple M&A and capital raises, both operationally as CFO and as a financial advisor.
I hope to contribute as much as possible wherever I am needed to support our teams in achieving success – both operational and financial. I'm particularly eager to share my good (and bad) experiences, which hopefully can lead to fruitful discussions for the way forward.
What are you passionate about?
Business-wise, I am firm believer in focused execution with sufficient time and capacity to ensure both desired outcomes and a visible and stable working environment. 
However, that's easier said than done! It's a matter of continuously evolving prioritization and allowing the organization, teams, and talented individuals to achieve. This creates an inner drive to repeat that sense of accomplishment, which in turn drives new opportunities.
From a personal perspective, I enjoy golf, skiing and generally being out in the fresh air, especially in the mountains.
What are you most looking forward to?
Meeting lots of new people and learning as much as possible about our organization and the industry!