Meet Knut Olav Nyhus Olsen (KONO), our new SVP People & Organization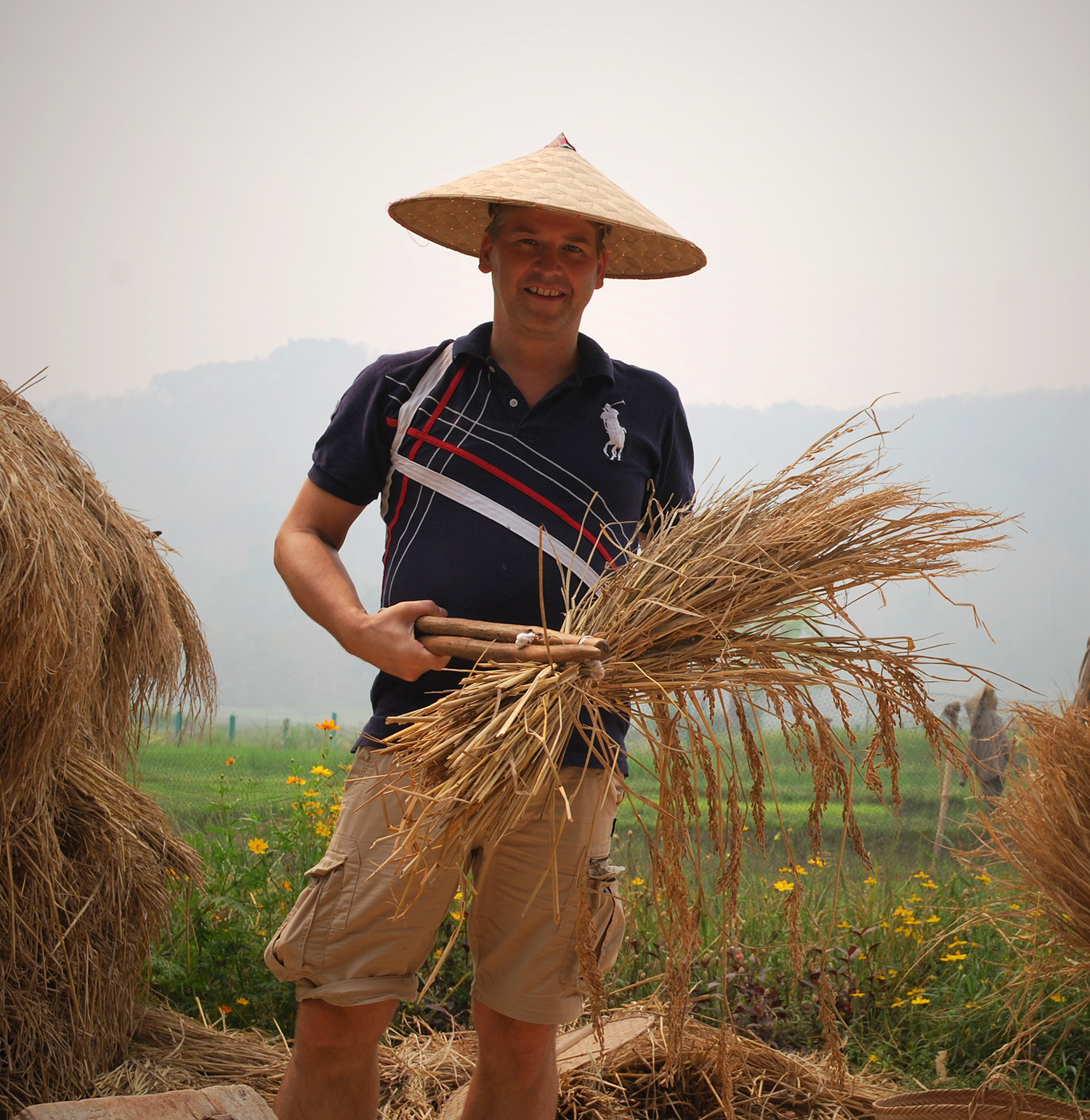 Tell us a bit about yourself?
I have been working with HR for the past 15-20 years. Most recently I worked as Chief Human Resources Officers at Telenor for 5 ½ years, both working at their head office in Norway and in Asia. Before that I was in construction and facility management. I have always worked for big Nordic multinational companies. On my spare time I enjoy travelling, as you can see from the picture of me trying my luck as a rice farmer in Laos. Food and music are also among my interests and I have a hectic family life with 16-year-old twins.
What are you passionate about?
I am passionate about working in teams and building something that we can all be proud of. I always put my heart into being curious, not only related to the areas that I am in charge of, but also to new things both inside and outside my expertise and comfort zone.
What are your most relevant experiences, and how will these experiences benefit your new role?
I've been on growth journeys before and worked on making corporations work better cross borders and silos. By understanding the cost side of growth, I also hope my experience from lean and agile organizations can secure a more profitable StrongPoint. My international experience will also be an asset towards building a stronger multinational StrongPoint.
Why did you want to join StrongPoint?
StrongPoint strikes me as open, down to earth and solid. I am a strong believer in the solutions, services and products we provide. I really think our solutions are needed, and that they improve the daily lives of people. Also, when changing jobs, you want to make sure you're going to work with a strong team, and my impression is that StrongPoint has just that.
What are you looking forward to the most in your new job?
Not having worked in retail before, I'm looking forward to getting to know the business, and getting a deeper understanding of the retail industry and the customers. I also look forward to making sure that we work as one team across all countries. I will continuously work towards the goal of staying relevant to our customers, and make sure that we never become complacent.
We live in extraordinary times; how do you think the current situation with the corona virus will affect the future of our employees?
I think we will see a change in how we communicate with employees. During the pandemic employees have gotten more and more frequent information from their employers. I think that increased communication will be one of the things that people will continue to value in the future.