Make your self-checkouts customer friendly
I have spent many years supporting retail store managers improving their checkout process. In this article, I would like to provide some of the insights I have accumulated over the years.
The first pitfall when setting up a self-checkout solution is to become so fascinated by the new technology itself or on specific features that you lose focus on the user-friendliness. Or that you miss details that seem irrelevant for you, but might be what makes a customer turn to the cashier instead of the machine. Let me tell you about how we have solved these issues to ensure a self-checkout set up for maximum efficiency and to avoid the most common mistakes.
I'm really into the self-checkout concept myself. To me, it reflects broader trends in our increasingly fast-paced society. Ever since 1980 when David Humble – frustrated with long grocery lines- invented the first self-checkout solution the primary driver has remained largely the same – i.e. the desire for faster service. But the factors that determine the success of the self-checkout set up keeps getting more complex every year.
Let me bring you back to the idea of the customer journey
The tricky thing is that the broad customer demand for faster grocery shopping does not translate into a broad acceptance of self-checkouts. I believe that the reason for this is simple – to change people's habits takes time.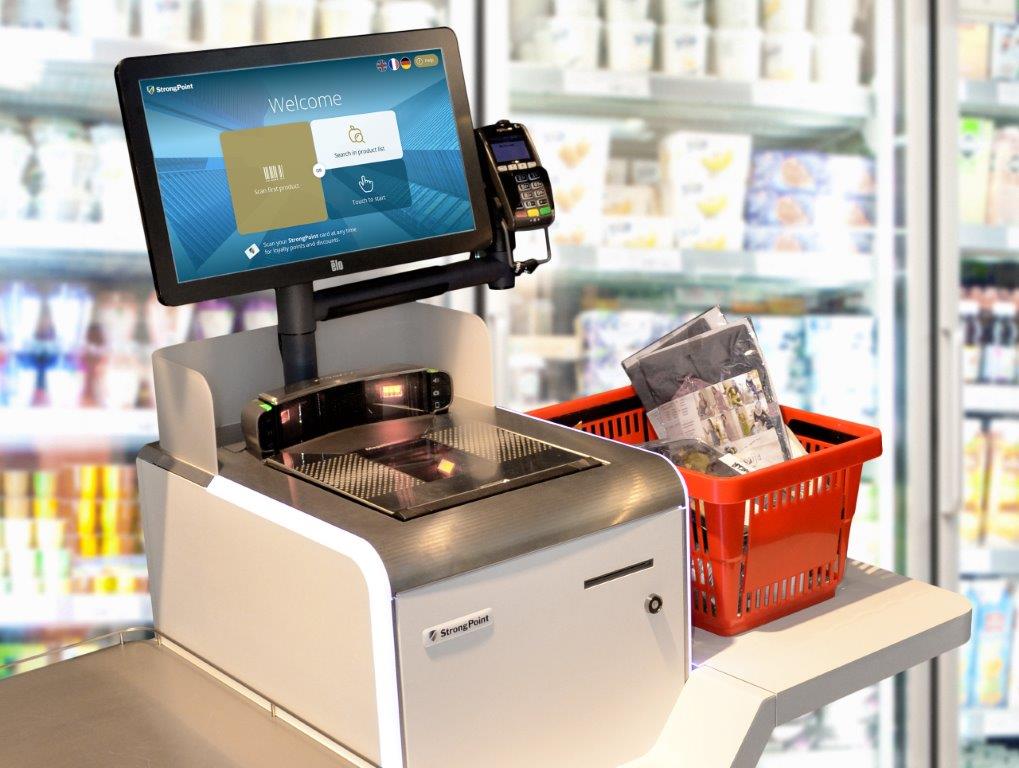 Thus, when thinking of implementing self-checkouts, retailers should spend less time worrying about how to satisfy the basic and generic demand for faster service. Instead, the key to success lies in giving customers a more comprehensive range of pathways to complete each visit to the store in their preferred way – which may be slightly different each time. This means understanding the way customers negotiate between different and parallel wants: the desire for a speedy process, the desire to avoid any extra effort, the desire for human interaction, or sense of a secure transaction.
To give you an example of a typical customer journey; A customer visits your store after work to buy groceries for dinner. On the one hand, they tend to have heightened demand for speedy service as they may be rushing back home – this might make them more prone to use the self-checkout stations to avoid queues. On the other hand – tired after work, such customers might not wish to go through the process of scanning and bagging groceries themselves – which instead is leading them to regular checkout options.
Don't force your customer to choose
The broader point here is that customer journeys are not something a retailer can control – they depend on long-term shopping habits, as well as on the mindset of the customer entering the store. Accordingly, retailers trying to change the customer journey through top-down technical solutions may find themselves unable to accomplish anything, even if they think that they are giving customers what they want.
Thus, adding self-checkout should be thought of as offering more paths for customers to complete their journey the way they wish – instead of placing them on a fixed route. So, by setting up the checkout area in a way the customer can see both the self-checkouts and the regular checkouts, they can make their decision on what option to chose that day. This makes them feel more in control and thus more satisfied with the experience.
Over time, retailers can collect more data about which checkout choices their customers prefer at various situations (i.e., when buying many/few items; when shopping after work or on weekends; when buying durable items or groceries). Then, more customer-specific solutions can be offered without your customers feeling like their freedom has been restricted.
I am pleased to say that when our clients adopt the evolutionary approach we advocate, the understanding of their customer's needs has greatly improved – which has led to happier consumers and increased loyalty. In the long-term, this is precisely the marathon mindset that delivers sustainable success.
Read more about our self-checkout options or get in contact with us to discuss how we can help you set up your Self-checkout area.