Is it possible to switch self-checkout supplier without losing your previous investment?
Are you also worried that your self-checkout investments might be at risk? This seems to be a concern of late, based on the increasing number of enquiries StrongPoint has received from retailers who are concerned about their self-checkout supplier. 
The short answer is that even if a supplier fails to deliver, you don't necessarily have to start from scratch and reinvest in an entirely new solution.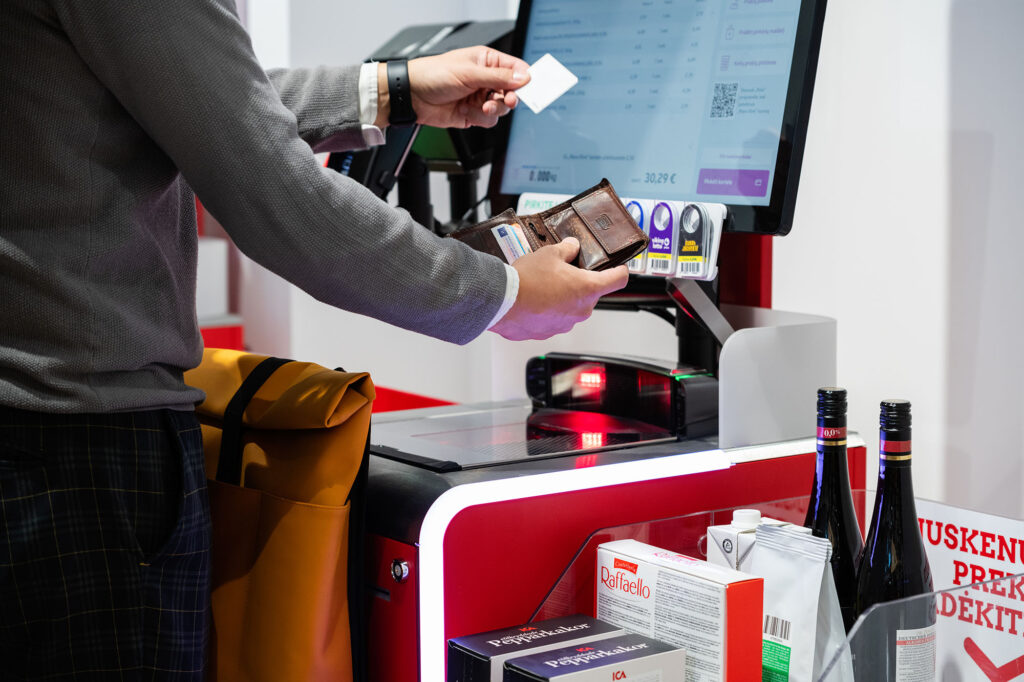 "The consequences of supplier failure can be devastating."

McKinsey, 2023
How can StrongPoint help you?
There are three ways we can secure your self-checkout investments even if your original supplier(s) can't. 
1. Take over, to a large extent, the maintenance of your existing installed base 
2. Add our software to your existing units, as we are hardware agnostic 
3. Expand functionality with our AI-powered item recognition for lightning-fast checkout and reduced shrinkage
When one of your self-checkouts reaches the end of its lifecycle, you can replace them with one-by-one with StrongPoint's self-checkout solution with minimal disruption and continue to provide your customers with a seamless user interface experience.  
Key Benefits
Prolong the life of any self-checkout
Maintain your current self-checkout costs or even
reduce them 
Offer a consistent customer experience across all stores  
Key features of our solution
StrongPoint has extensive experience in providing self-checkouts to retailers and many customers mix their existing hardware with StrongPoint's made-for-groceries software. 
Hardware agnostic
Seamlessly integrates with almost all self-checkout hardware.
Designed for groceries
Extensive range of grocery specific features comes as standard and are designed for hyper-fast checkout.
Powerful fraud prevention
Includes AI-powered item recognition and weight control.
Staff app
Mobile attendant app for monitoring and remote checks.
Instant age-check
Integrated AI-powered age-estimation for automatic age checks.
Loose item product recognition
AI-powered item recognition means fastest possible checkout experience. 
Is there a self-checkout operator that can service my existing self-checkouts even if purchased from a different supplier? 
Yes – StrongPoint can likely service your existing solution even if your existing supplier should fail to do so. However, keep in mind that there are limitations to how much we can do. Certain parts may not be obtainable and certain repairs may not be possible to execute. 
Will my current installed base of self-checkouts become obsolete if I get have problems with my current supplier? 
The life-cycle of your installed base will reach its end, but for most self-checkouts StrongPoint can prolong the life of your installed base by installing our software and servicing the solutions. We can also upgrade the installed base with state-of-the-art AI cameras for improved theft prevention and faster item selection – at a fraction of the cost of upgrading the entire solution. 
Can I continue to use my self-checkout hardware but replace just the software? 
Yes – you can use StrongPoint's self-checkout software to create a completely seamless and consistent customer experience across all your self-checkouts, even if you have hardware from several suppliers. 
Contact us about your self-checkout setup here
Thank you for getting in touch. We will get back to you as soon as possible.
Learn more about StrongPoint's self-checkout solution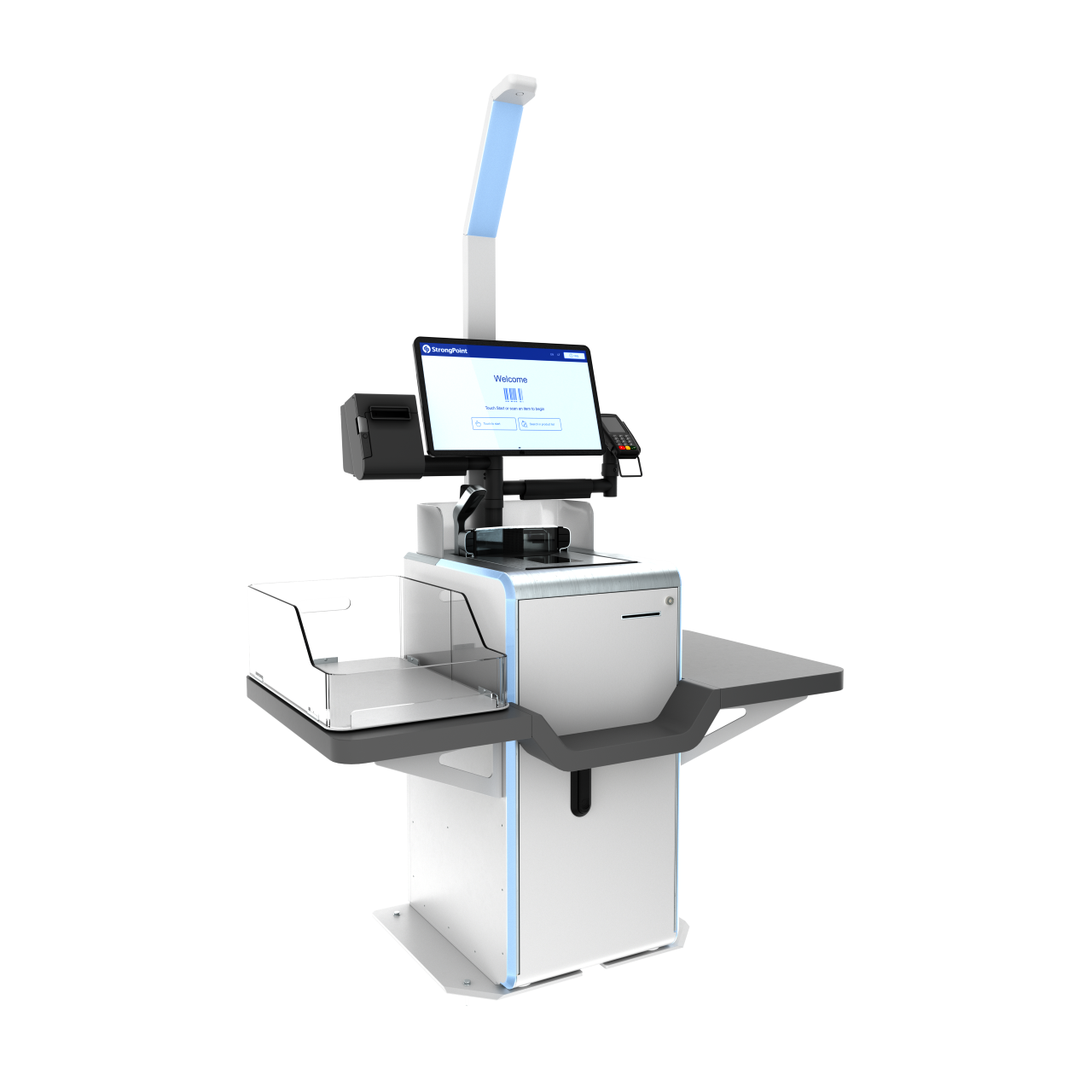 Self-Checkout
There is a clear trend toward more checkout options and flexibility in retail today. Retailers look for combinations of regular tills, self-scanning systems and self-checkout to better fit their individual store layouts and concepts. At the same time, there is a growing demand for self-service options among shoppers. With StrongPoint's self-checkout solution you get a highly fast, highly user-friendly solution with AI item recognition. That means less queues, faster checkout and happier customers.
Learn more