Click & Collect – increase sales by decreasing deliveries
A higher demand for online grocery shopping has resulted in new revenue-generating opportunities for retailers. But due to some challenges, online sales of groceries have still not reached its full potential. For retailers who are ready to capitalise on the new opportunities, there are a lot of helpful solutions out there. Click & Collect being one of them.
How does it work?
Click & Collect makes it possible for customers to order their groceries online and collect them themselves at a pickup point refrigerated locker. The items are stored in temperature-controlled compartments that can be placed at any suitable location. Preferably a place where potential customers usually pass by, for example a gas station, post office, outside a store, or at a public transportation hub or in living communities.
After placing the online order, customers get a text message with information needed to open the locker. The solution's software enable retailers to manage the process and make sure everything is going smoothly.
This way, retailers can meet the needs of the modern and connected customer. They get all the benefits of online shopping, such as flexibility and time saving, without having to deal with the extra costs and hassle of home deliveries.
Online deliveries without the fuss
Even though there are a lot of benefits to e-commerce, it usually comes with costly and less convenient deliveries. Customers may accept paying for delivery and schedule a certain time slot to wait for it to arrive. But they're not particularly thrilled about it. The obstacles with home deliveries are removed with Click & Collect lockers, letting the customers place the order and pick up the groceries themselves. They don't have to wait at home for deliveries, and retailers don't have to finance costly home delivery logistics.
Click & Collect pickup lockers can be located both inside and outside. This means customers won't need to adhere to regular opening hours. Items are safely stored in the lockers until the customer picks them up, whether it be during the day or late at night. Since the lockers are temperature-controlled, even frozen items can be stored without being compromised.
Let's break down the benefits with Click & Collect
● Customers can make their purchases without having to push a shopping cart around in the store or wait in line.
● Both retailers and customers save money on costly deliveries, since all groceries are delivered to the same pickup point.
● Retailers can keep up with the expanding e-commerce trend and can finally make a profit.
● Multiple customers can be served at the same time.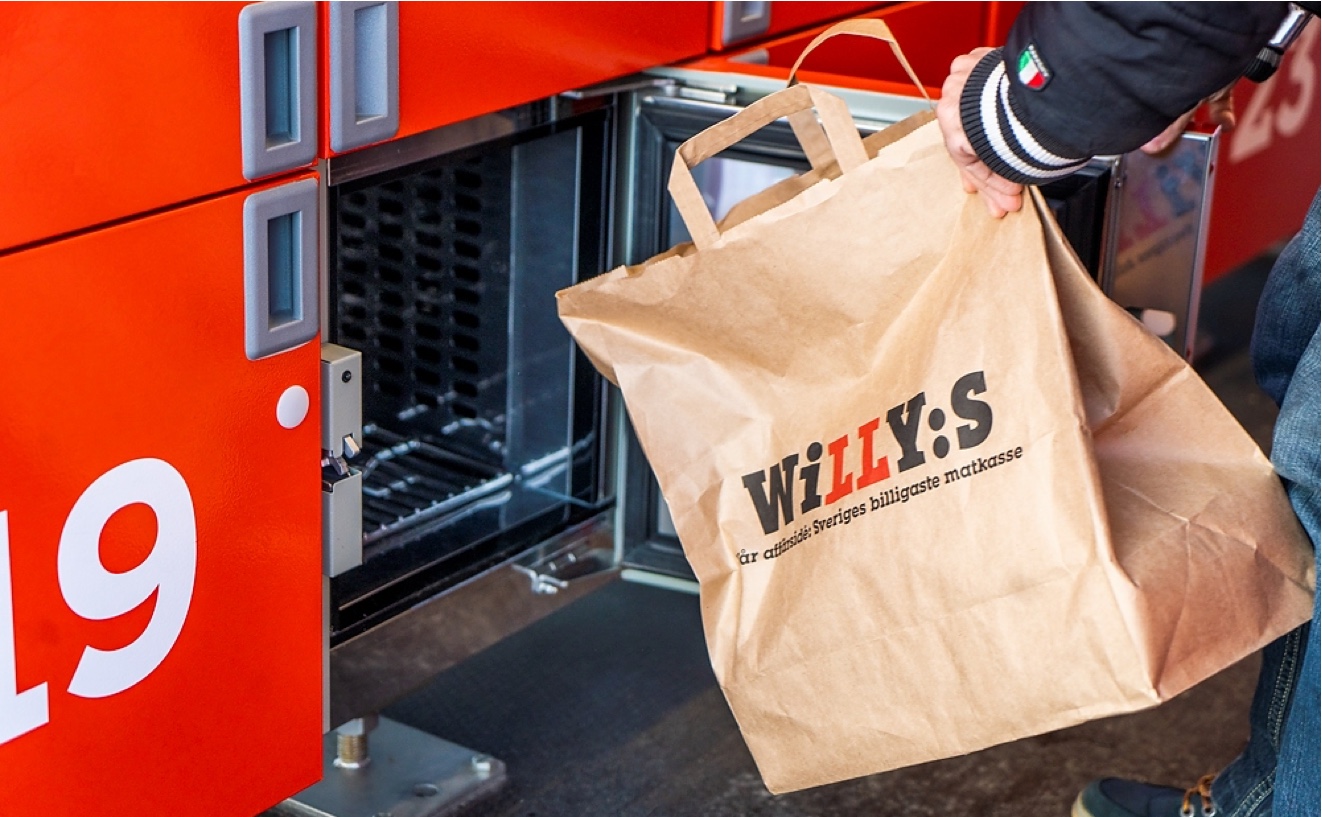 Grocery Lockers
Grocery lockers are the most efficient way to do click and collect, because you can place right next to your store and once the order has been loaded into the locker, no more labour hours are required. Its' a very practical last mile delivery solution for both you and your customers. Our grocery lockers come with quality as standard, designed in Scandinavia and built to survive even the most extreme weather conditions. We offer both regular parcel lockers and temperature-controlled lockers for groceries, as well as software for customer communication and contactless access.
Learn more